With Presidents Day fast approaching, we take a look at the Presidents and First Ladies who visited Loudoun – or made it home. Get a glimpse into the lives and stomping grounds of these historical political figures who swept through town over the past 200-plus years.
George Washington
True, George Washington was not president yet, but in 1755 he was part of a troop of 2,000 British and American soldiers who traveled through Loudoun, past Leesburg, to engage the French at Fort Duquesne, PA during the French and Indian War. The mission – 700 troops killed and Washington injured – was a disaster, but it helped forge the character and tactical acumen of the man who would become our first President.
James Monroe
In 1823, James Monroe, the nation's 5th President, moved to Oak Hill, a sprawling estate he built near Aldie, off today's Route 15. He lived there off and on for 22 years and was a regular customer at Aldie Mill. In December 1823 Monroe would draft the Monroe Doctrine of non-interference in foreign countries from Oak Hill. The Greek Revival-style mansion, a National Historic Landmark, still stands today but is privately owned.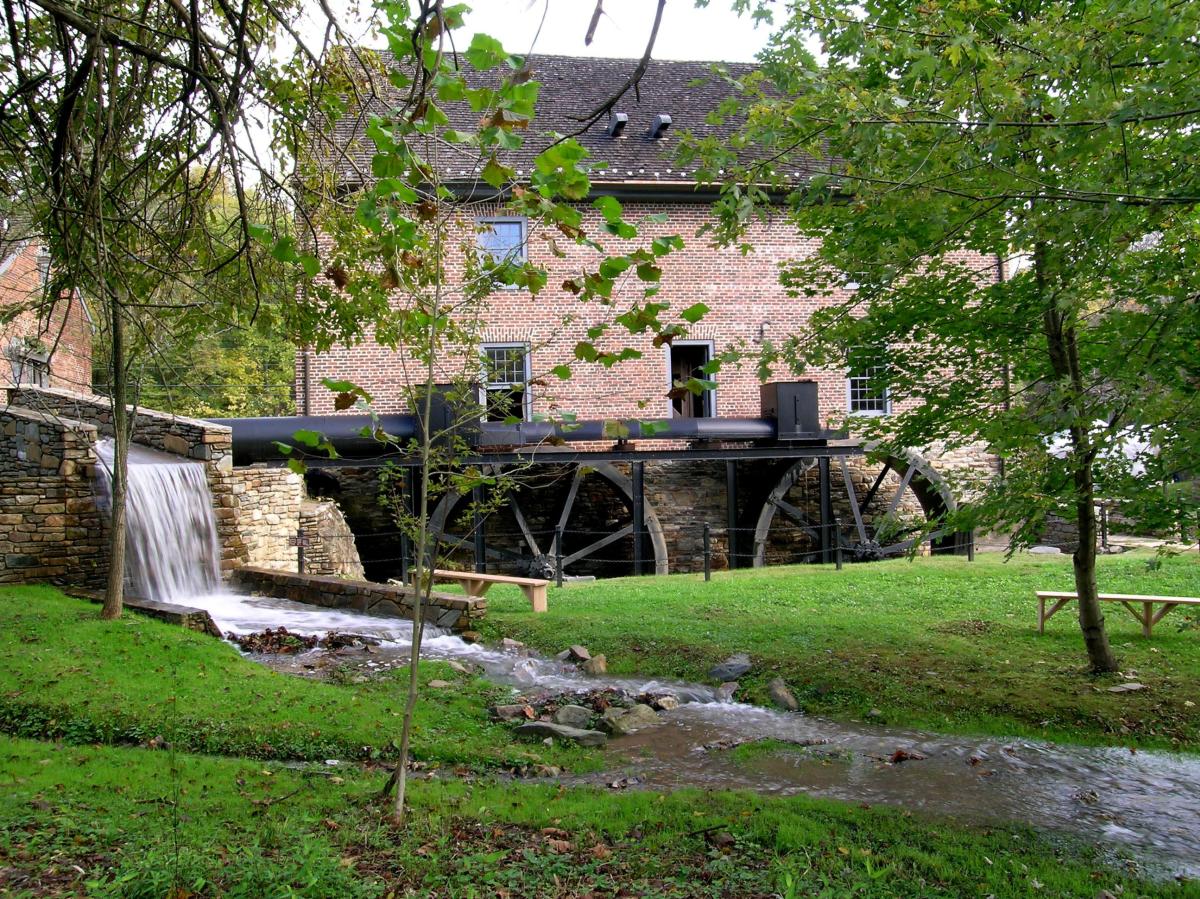 John Quincy Adams
In August 1825, five months after being sworn in as the 6th President, John Quincy Adams visited James Monroe at Oak Hill with revolutionary war hero Marquis de la Fayette, who was visiting from France. Adams and Monroe were in Leesburg with Lafayette when between 8,000 and 10,000 people turned out at the Loudoun County Courthouse to pay tribute to the aging French General.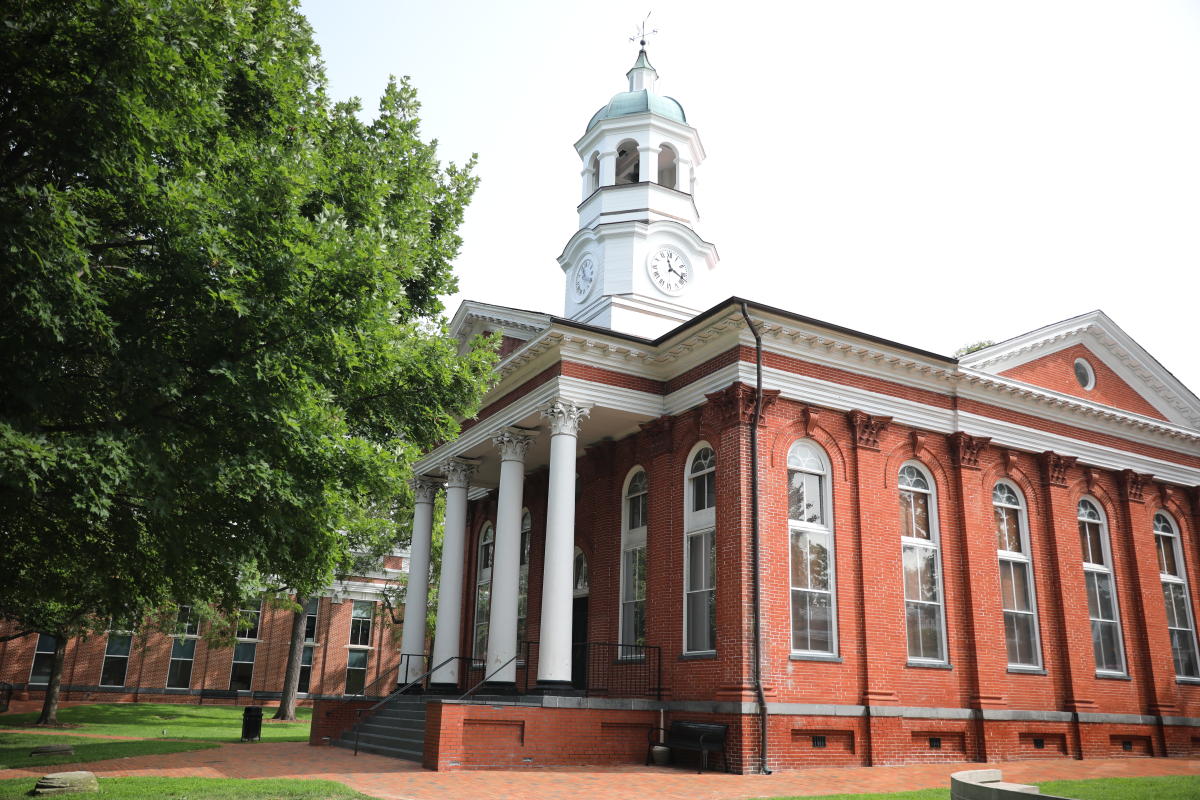 James Buchanan, Jr
On weekends in the summers of 1859 and 1860, the nation's 15th President, James Buchanan Jr (1857–1861), escaped the heat of Washington, D.C. with his family to stay at a house-turned-hotel in Sterling owned by the Summers family. The hotel, near today's Ruritan Circle, would become known as the Summer White House.  It was destroyed by fire in the 1980s.
Harry S. Truman
In 1950, 33rd President Harry S. Truman visited his friend, former Chief of Staff and Defense Secretary, George C. Marshall, at Marshall's handsome Leesburg home, Dodona Manor. Truman had charged Marshall with implementing a plan to rebuild Europe after WWII – what became the Marshall Plan – and with establishing the Truman Doctrine and NATO. The George C. Marshall's Dodona Manor is now a museum and international leadership center.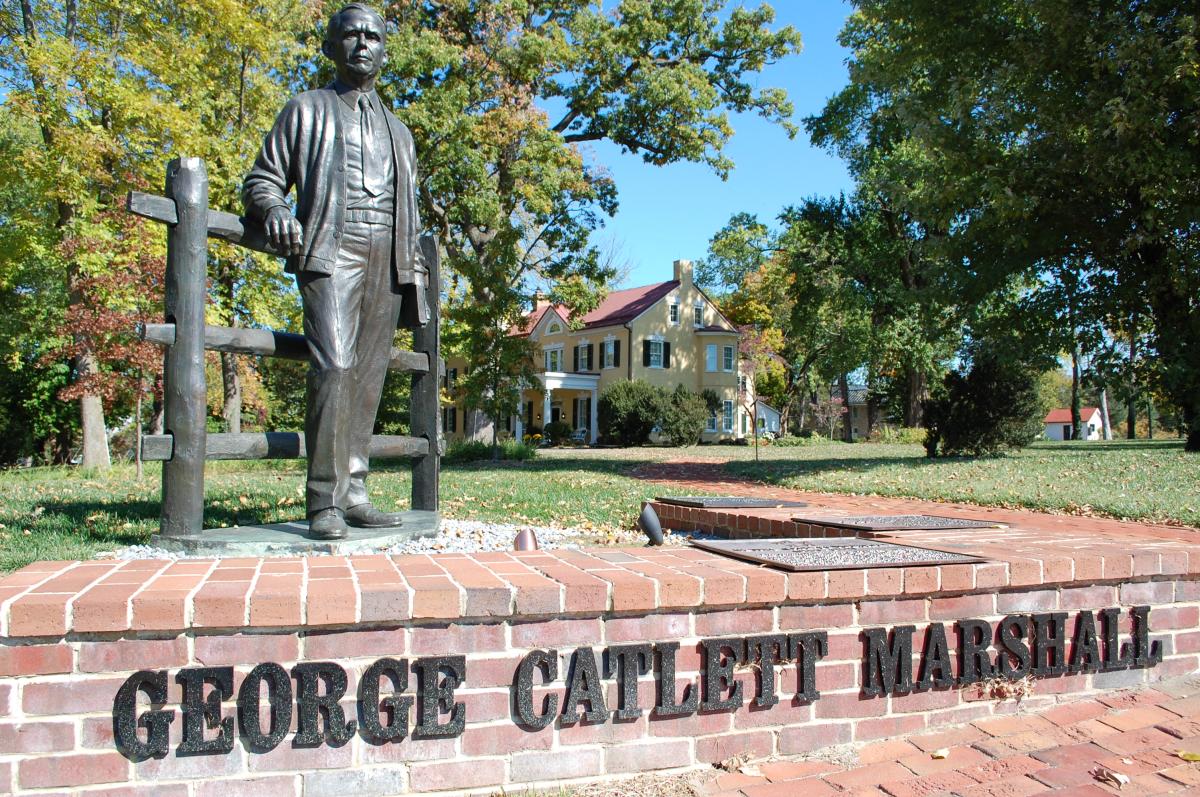 Dwight D. Eisenhower
In 1962, former President Dwight D. Eisenhower attended the dedication of the opening of Dulles International Airport in Sterling with President John F. Kennedy. Construction of the airport began in 1958 and its arrival would herald the beginning of the rapid development of Loudoun.
President John F. Kennedy and First Lady Jackie Kennedy
Seeking respite from the White House, the Kennedys rented a home, Glen Ora, on an estate outside Middleburg in 1960. Jackie joined the Orange County hunt north of town, her children learned to ride at the local pony camp and she lunched frequently at the Red Fox Inn.
The Kennedy family attended church at Middleburg Community Center and later at St. Stephen the Martyr Catholic Church, which opened in Middleburg in 1963, replete with a soundproof, bullet-proof usher's room where he could take calls.  
In 1963 the Kennedys were building Wexford, a five-room country house just outside Middleburg when tragedy struck. The last time the family was together in Loudoun was October 27th, 1963. There is a photograph of the couple leaving St. Stephen the Martyr Catholic Church with daughter Caroline and son John Jr in tow. JFK would be assassinated in Dallas three weeks later.
Jackie never forgot Middleburg. Years later, she would visit Middleburg friends and stay at the Red Fox Inn. On the walls at the entrance to the tavern are letters of thanks she wrote to the inn staff for their kindness and hospitality.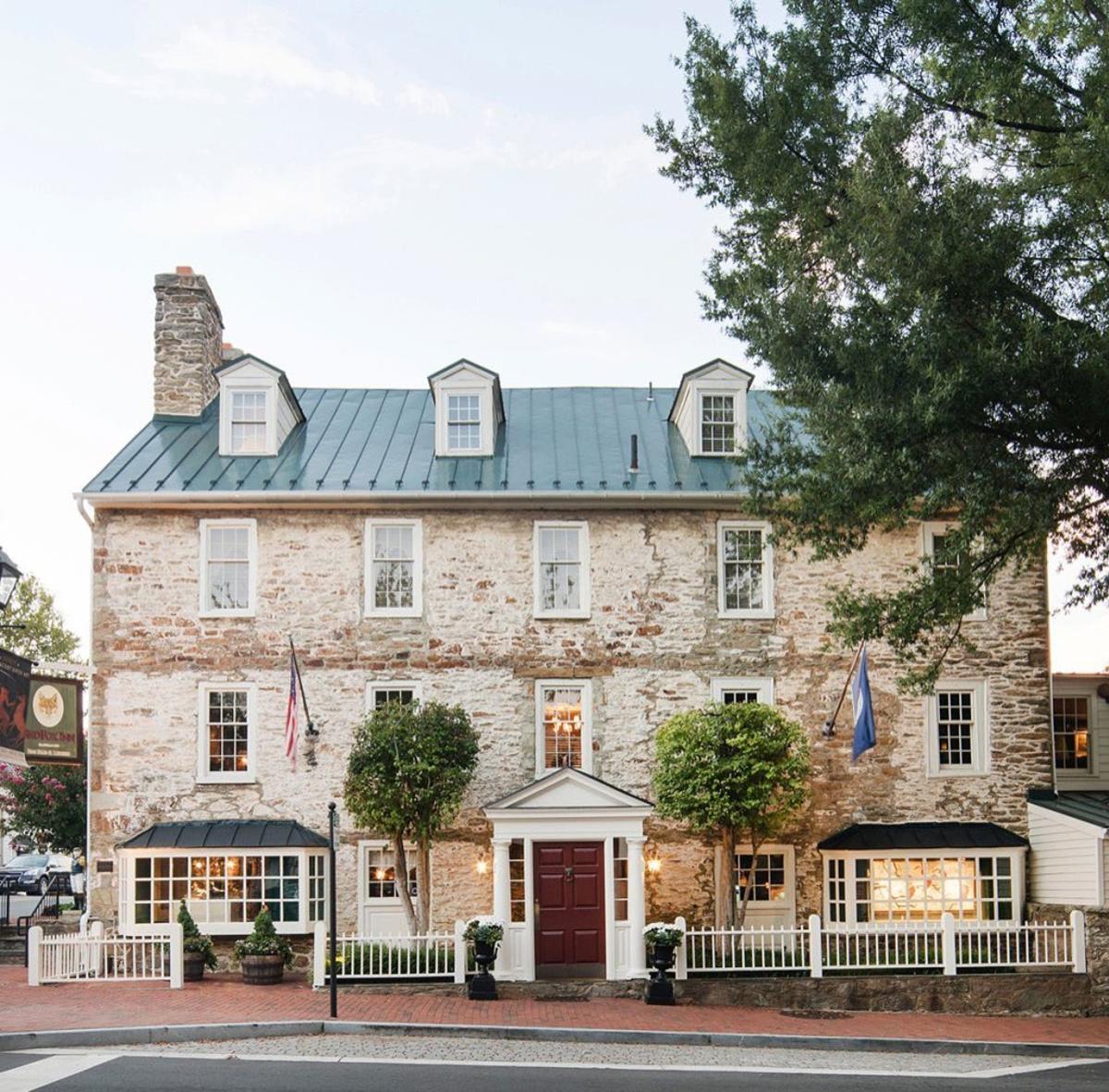 First Lady Michelle Obama
During President Obama's two terms (2008-2016) First Lady Michelle Obama frequented scenic Greenhill Winery & Vineyards in Middleburg. Seyval Blanc was her go-to vino of choice. In 2016, a bottle of Greenhill's Blanc de Blancs was included in gift bags to select Academy Award nominees.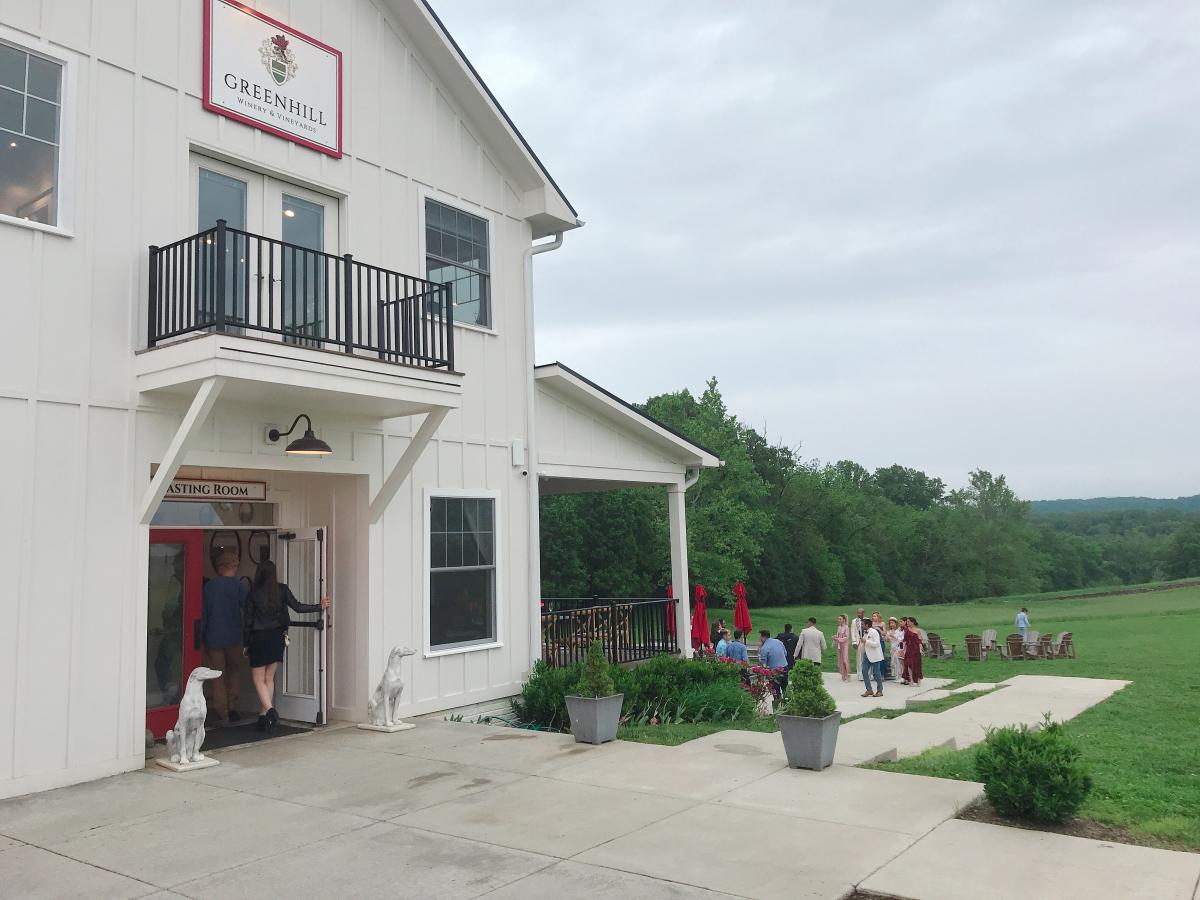 President Josiah "Jed" Bartlet 
Who said the Presidents who came to Loudoun had to be real? In August 2001, the gorgeous Blue Ridge foothills village of Bluemont doubled as the New Hampshire hometown of Josiah 'Jed' Bartlet, the fictional president of the television hit The West Wing. The town's Community Center was a stand-in for a New Hampshire schoolhouse, and multiple exterior shots from Middelburg and other Loudoun locations were used in the show.
We'll vote for that.