Winter wonderland walks, illuminated parks, wine country vines covered in twinkling lights… yes, the holidays have arrived in Loudoun. Add in tree lightings, street parades and holiday markets, there's no shortage of fun in Loudoun.
Here we select some not-to-miss seasonal highlights.
Tinsel!
Featuring exclusive activations with the Washington Capitals ice hockey team, Tinsel! is an open-air winter showcase with spectacular interactive light displays, themed light trails (Candy Lane, Stargazer Square, Snowflake Street) and a 120-foot tinsel tunnel decked out with twinkling lights and filled with holiday music. Taking place in Sterling from November 19-January 2, kids will find igloos for rent, craft demonstrations, scavenger hunts, food trucks, a giant 18-foot Christmas tree and selfie stations for pictures with Santa. Hockey fans can visit #Allcaps Corner on the site for Caps-themed arts, crafts, photographs and swag. For each ticket purchased, a $1 donation will go to the Inova Health Foundation.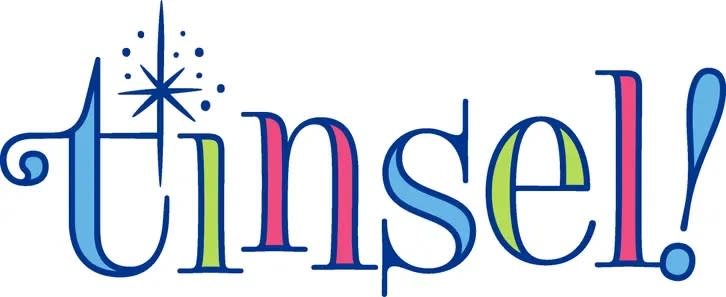 Holiday Road
Starting November 26, historic Morven Park in Leesburg hosts the Mid-Atlantic debut of Calabasas, California's spectacular Holiday Road experience, an immersive walking trail of twinkling illuminations, giant themed installations and iconic holiday scenes. Running until January 2, guests of all ages are transported to a snow carpeted fantasy land replete with North Pole, Elf Village, Gingerbread Lane, light tunnels, Christmas tree forests and more.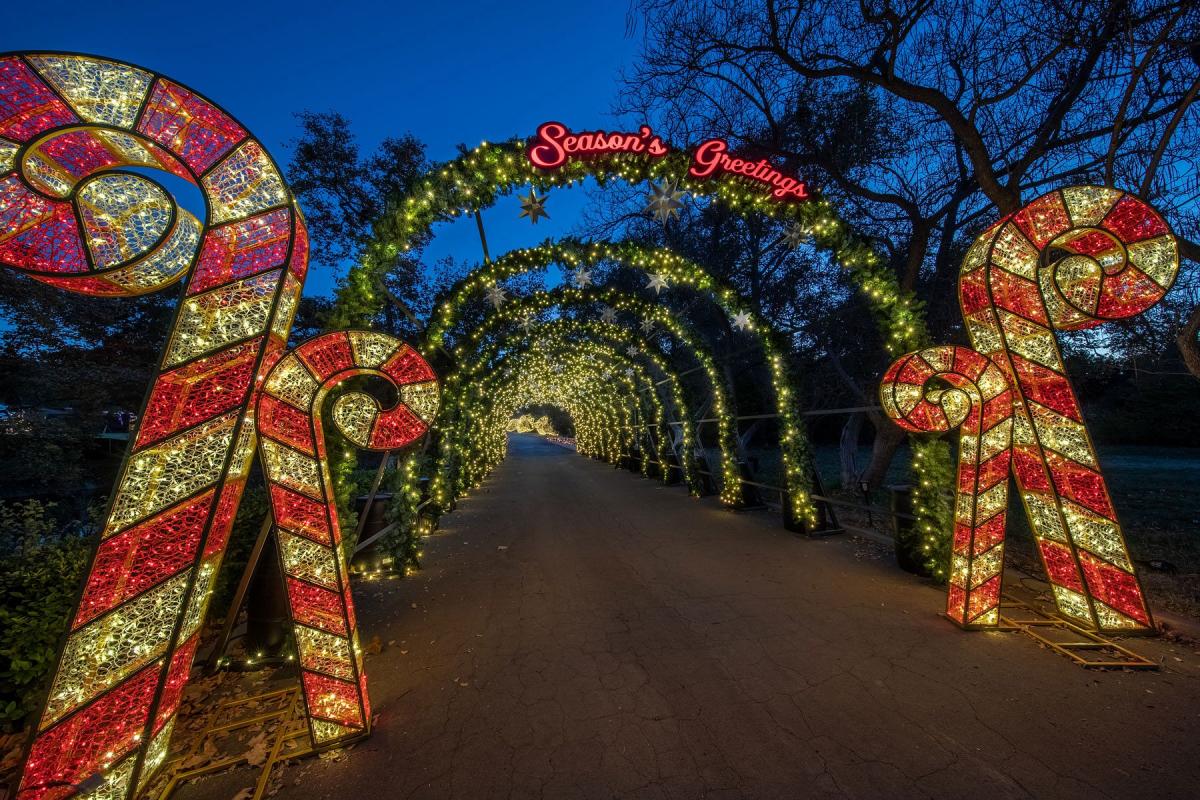 Christmas in Middleburg
Picture the scene: dozens of scarlet-jacketed riders and their foxhounds, vintage horse-drawn carriages, and a 1.5-mile-long procession of drummers, bagpipers, bikers and more- welcome to the annual Christmas in Middleburg parade. While the parade takes place the first Saturday of December, celebrations actually start the night before with the Oh Holy Night tree lighting ceremony and carol singing in the postcard perfect downtown and continue through Sunday with a performance of The Nutcracker.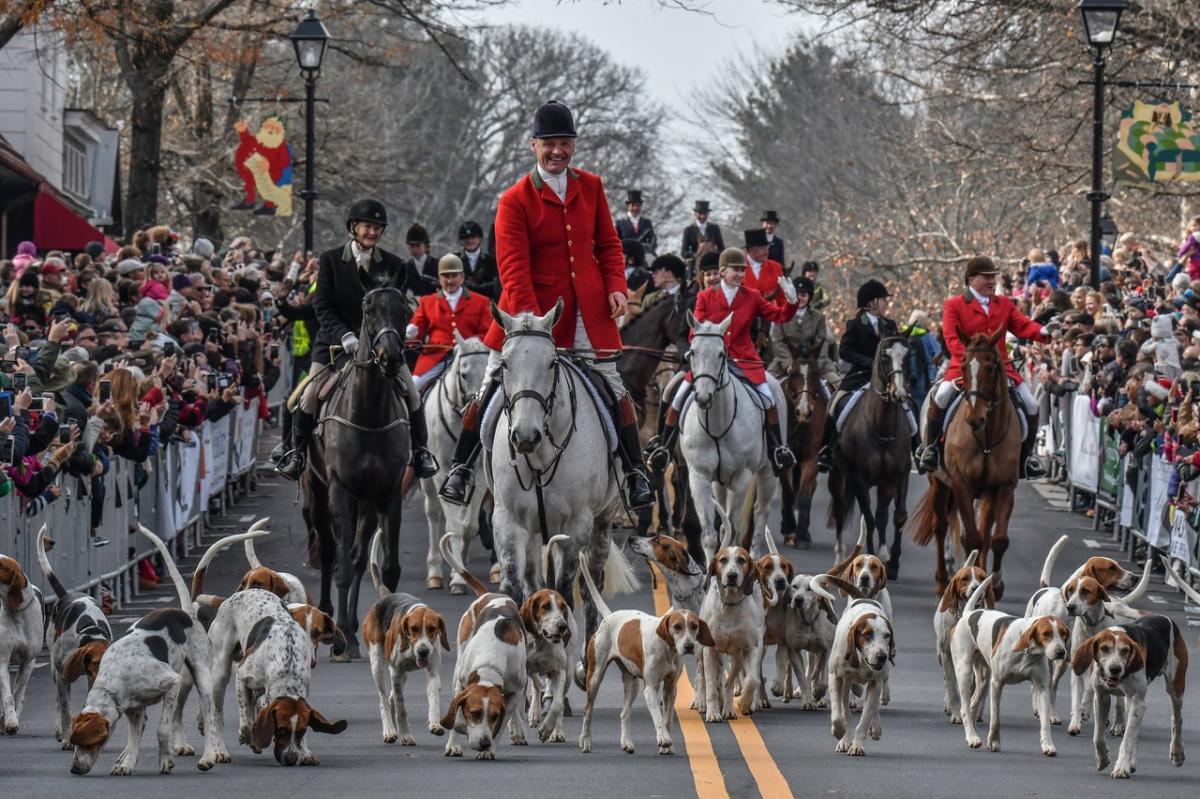 A Dickens of Christmas, Middleburg
Can't visit Middleburg for the parade? Not to worry. Throughout December the town celebrates "A Dickens of a Christmas", a Charles Dickens-inspired experience that transports you back to the era of "A Christmas Carol." The month-long festivities include a dog show, a fun run, carol singing, theatrical performances of A Christmas Carol and vintage carriage rides through the streets. The town will also be adorned with twinkling lights, painted storefront windows and antique ornaments while local shops, inns, resorts, wineries, breweries and restaurants welcome guests with music, crackling fireplaces, hot chocolate, Santa's workshops and seasonal cheer. Simply magic.
Leesburg Holidays
Historic downtown Leesburg turns into a glittering wonderland come the holidays, with a giant Christmas tree lighting in Town Square and historic streetlamps adorned with red ribbons and greenery. Take the kids to the tree lighting ceremony on Friday December 3 and then to the Loudoun Museum nearby to see the historic toy collection and display of letters to Santa. They can then write their own letter to the Big Man. December 4 and 5 attend the annual Leesburg Holiday Fine Arts & Crafts Show at Ida Lee Park Recreation Center where more than 90 local artists, artisans and crafters displaying and selling everything from candles, stained glass and wood carvings to jewelry and table linens - the perfect place to buy gifts. December 11, meanwhile, is the Annual Christmas and Holiday Parade where Santa and friends are ushered down King Street, through historic downtown Leesburg. The parade begins at Ida Lee at 6 p.m. and ends at Fairfax Street.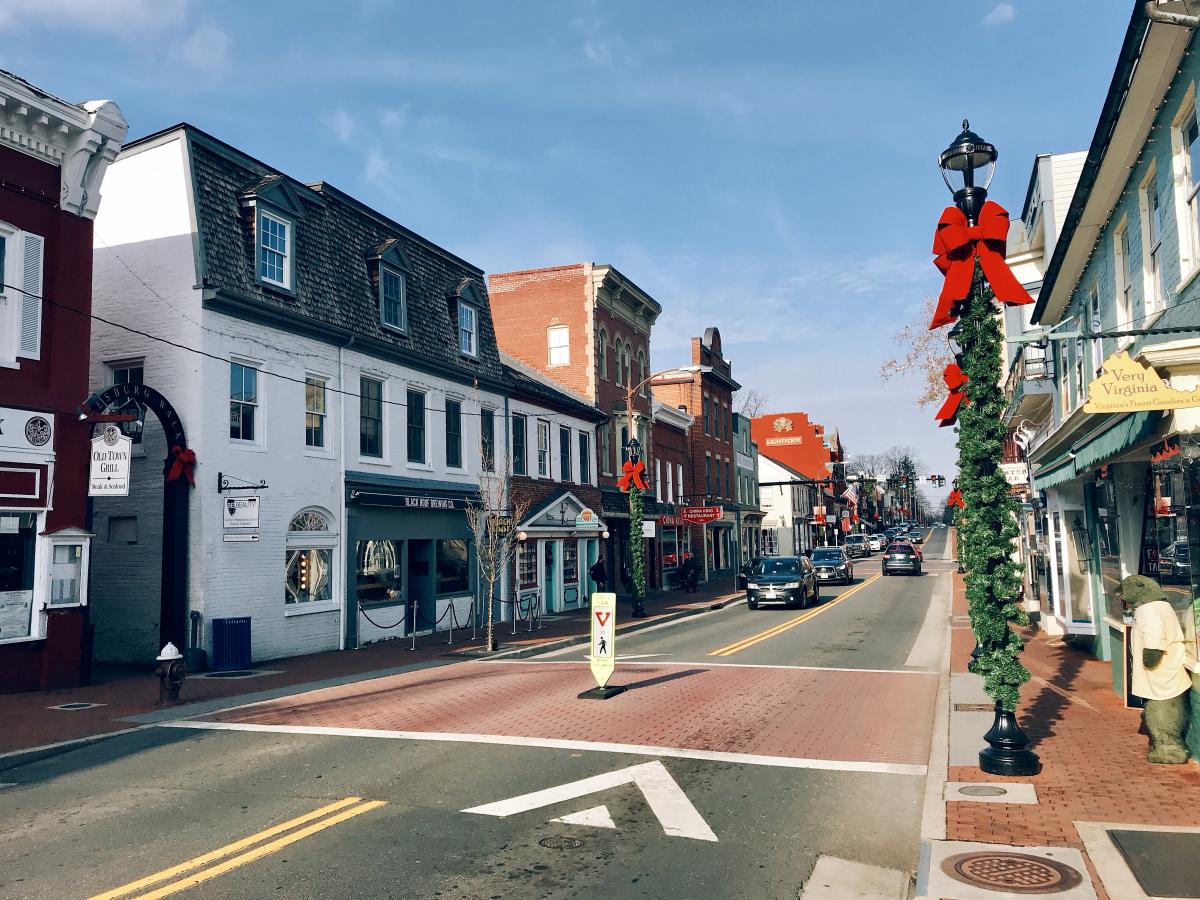 Christmas in Purcellville
Purcellville's tree lighting ceremony takes place December 3 at 6:30 p.m. while December 11 features the Holiday Parade through the streets of downtown followed by the annual all-day Christmas market at the Bush Tabernacle featuring work from local artists and artisans. On December 12, the town plans to hold the annual ornament building workshop in the train station depot opposite Magnolias at the Mill. Visitors and residents can also join a guided tour of the neighborhood lights either by bus or independently in their own vehicle. Happy holidays!
Franklin Park Winter Lights Walk, Purcellville
December 10 sees the start of Franklin Park Arts Center's second Winter Lights Walk: the illumination of an array of lighted sculptures on a walkway through the grounds of the park. Open through January 1, the festive outdoor experience features the work of local artists and is an extension of the park's indoor gallery exhibit, "Along for the Ride." Earlier in the month, on December 4, the arts center hosts a carol singing "holiday extravaganza" from the Old Dominion Chorus.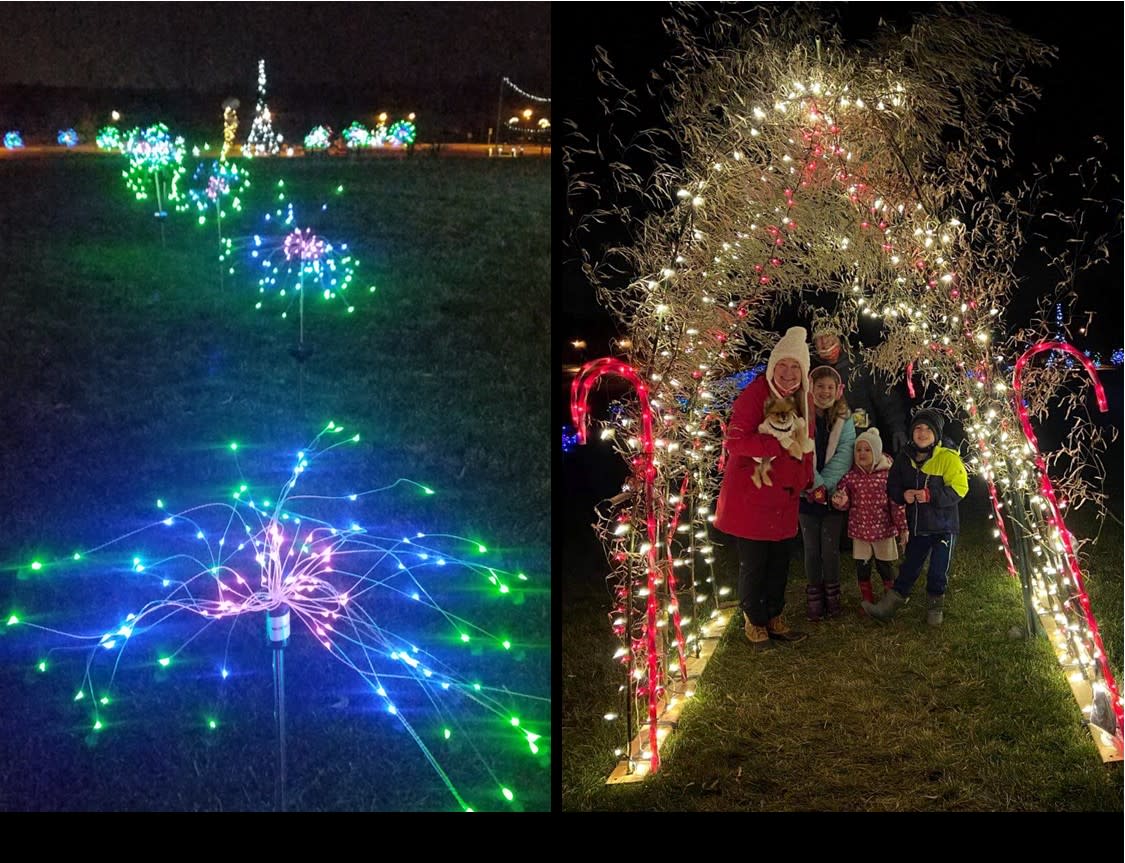 Luckett's Holiday Open House
Over in Lucketts the famous Old Lucketts Store is hosting its annual Holiday Open House Thursdays through Sundays until December 11. Browse or purchase antiques, vintage clothing and accessories from the main store or purchase a ticket online to the nearby Holiday Design House on site – a festively decorated 19th Century farmhouse in which all décor and items, from homeware to ornaments to furniture, are for sale.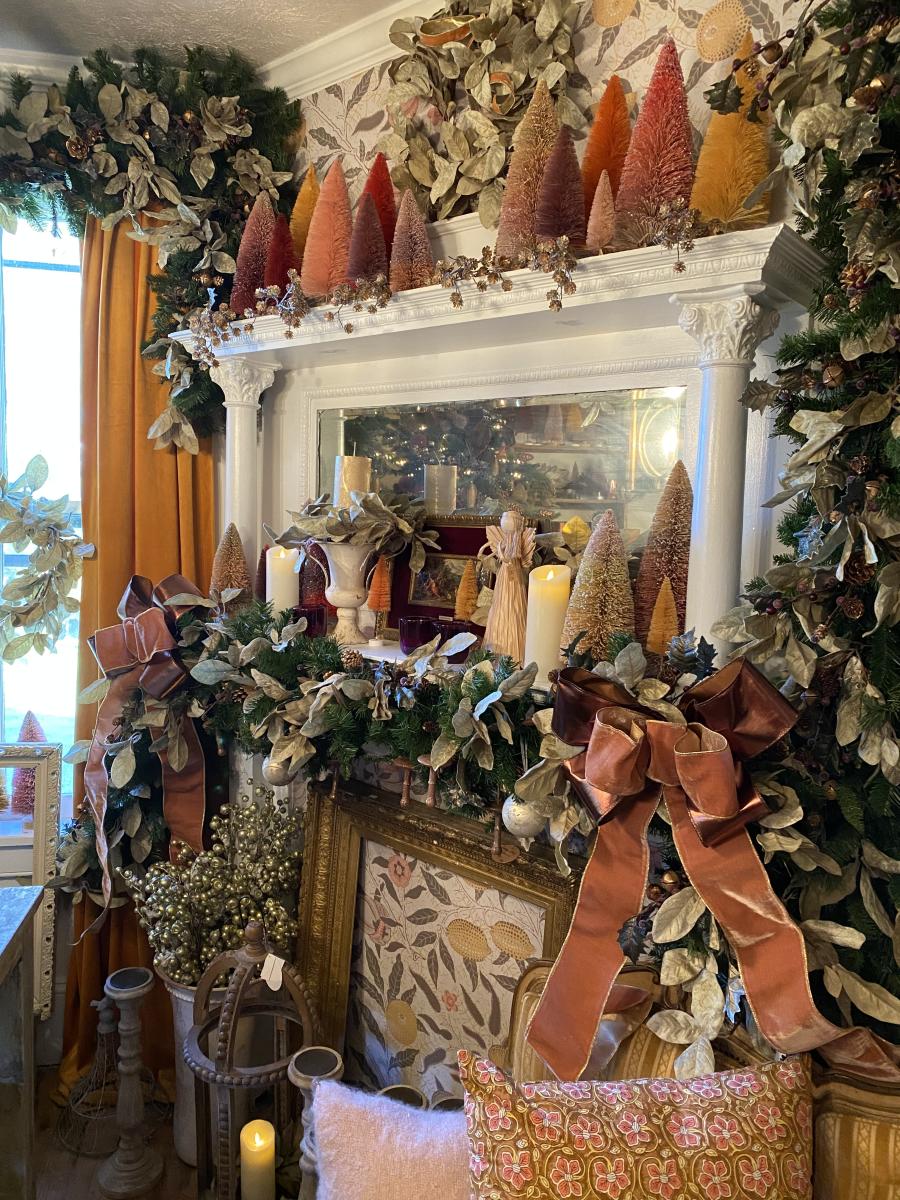 The Lager Day of Christmas, Wheatland Spring Farm + Brewery
Beer and shopping anyone? Among the more innovative holiday events is this farmers market on December 11 in the 19th Century barn of the beloved family run farm brewery outside Waterford. Enjoy a raft of Wheatland's own German-style "land beer" as well as beers from guest breweries from Atlanta, Maine and New Hampshire while shopping for seasonal produce from a range of local vendors in the barn. You can also enjoy the in-house food menu or grilled meats from Farm Belly Catering. While there is a wood burning stove in the barn, wrap up because it's not a traditional "indoor" space. 
Lighting of the Vines, Bluemont Vineyard
Drive west on Route 7 toward Bluemont on any Thursday through Sunday evening this holiday season and a surreal sight greets you: to the left of the road, about a mile south, the slopes of the Blue Ridge are carpeted in a glorious golden glow. If it looks like a scene from a sci-fi movie, it is in fact The Lighting of the Vines, 15,000 holiday lights strung through 10,000 grape vines at Bluemont Vineyard. Launching on November 26, the vines are lit Thursday-Sunday at 5:30 p.m. and while they can be seen from miles away, the best place to enjoy them is at the winery tasting room, the Stables event venue or the property's Harvest Room & Kitchen restaurant up the hill.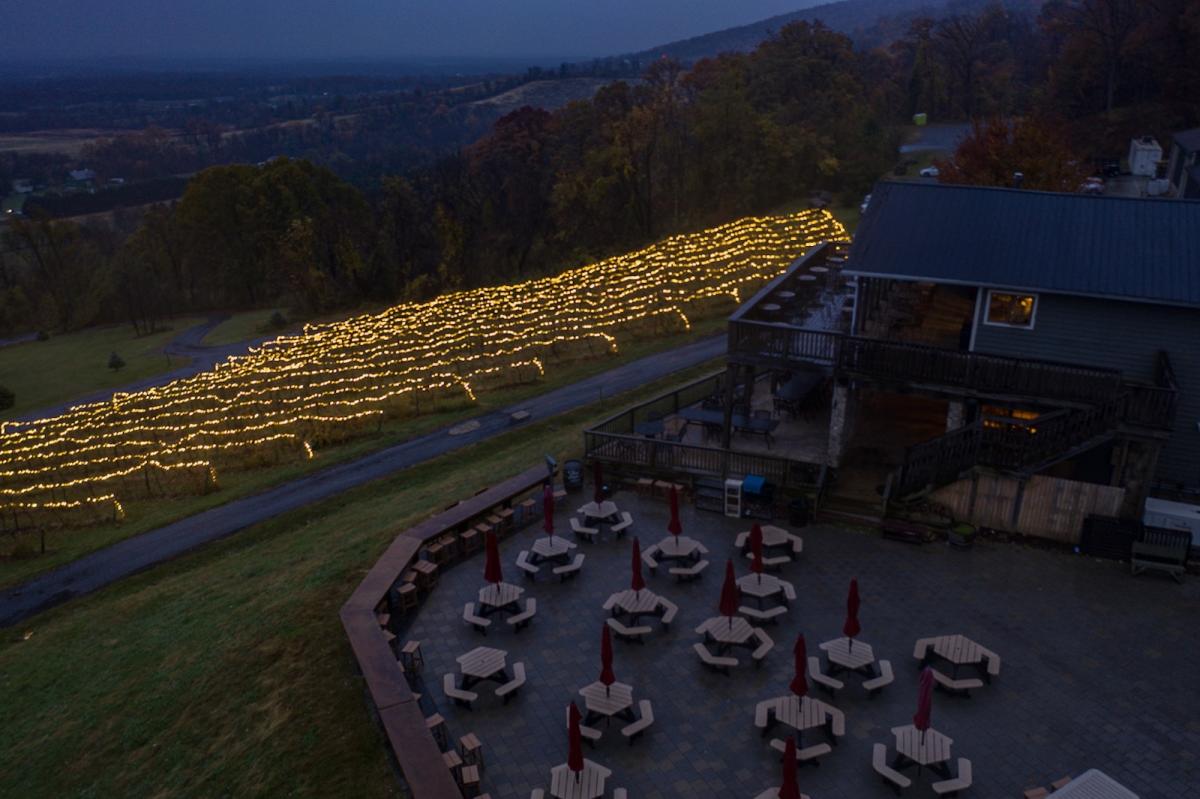 One Loudoun Tree Lighting, Ashburn
Make your way to One Loudoun on December 4 at 5 p.m. for the 9th annual Holiday Tree Lighting, a modern twist on the traditional celebration. Santa is on hand for photos under the tree, there are train rides, ice carving demonstrations and live music and you're surrounded by the superb shops, restaurants, bars and ice cream parlors of the swanky Ashburn precinct.
Christmas Tree Shopping Experience
Visit one of the many Christmas tree farms of western Loudoun to pick you own spruce. Snicker's Gap Christmas Tree Farm in Round Hill was featured in none other than Martha Stewart Living. You get to pick your tree out while touring the farm with hot apple cider in hand.