Wine with a View
Come to Loudoun's wineries for the award-winning Viogniers and Cab Franc and stay for the views: forest-covered mountains, tumbling river valleys and lush vine-covered slopes. Join us on a trip through some of the most scenic and panoramic cellars and tasting rooms in DC's Wine Country.
 
Day 1
Morning
Start with a fortifying coffee at Hillsboro's Stoneybrook Farm Market before visiting family-owned Hillsborough Winery, Brewery & Vineyard on the slopes of Short Hill Mountain, its tasting room a renovated stone barn from the 1840s. Sample crisp Serafina Rose on the shaded slate stone terrace while gazing out on landscaped gardens, the Loudoun Valley and crests of the Blue Ridge.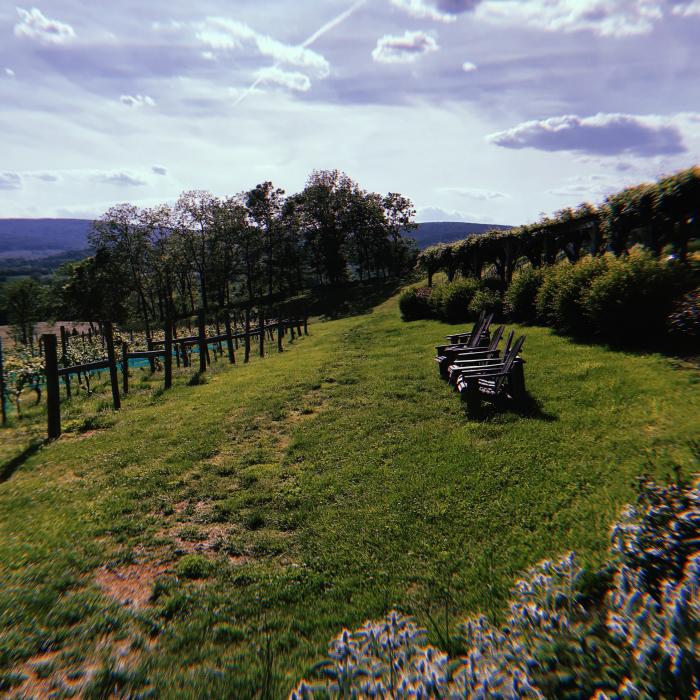 Afternoon
Set back in the hills of a 400-acre estate, the French Chateaux-style tasting room of Breaux Vineyards is accessed by a long winding driveway and has elegant Louisiana-inspired interiors (the owners have Cajun roots), and lawn tables set on two manicured terraces out front. Sip a glass of Gold Cup-winning 2015 Nebbiolo, soaking up views of the vines and mountains all around.
Take meandering Route 719 south, stopping for a prosciutto and goat's cheese sandwich at Round Hill Local Grocery, before winding your way up to Bluemont Vineyard on the steep, east-facing slopes of the Blue Ridge. The multi-floor tasting room and terrace have arguably the best views in all the Mid-Atlantic: terraced vines below and piedmont stretching to horizon. The Washington Monument 50 miles east is said to be visible on clear days and during the holidays the vines are lit with a thousand sparkling Christmas lights. What to drink? The aptly named Ascent red blend is a Loudoun classic.

Day 2
Morning
Spend the night in Middleburg, and after a latte and breakfast pastry at Cuppa Giddy Up on E. Washington Street, drive east on Route 50 to Greenhill Winery and Vineyards; its tasting room set in 128 acres of woodland, lawns and vines. The winery's acclaimed Chardonnay Blanc de Blancs sparkling wine appeared in the 2016 Academy Awards gift bag and is best experienced on the covered patio looking west on undulating hills reminiscent of Provence. The views are serene but don't miss a tour of the wood-paneled Barrel Room with its soaring vaulted ceiling and clerestory windows.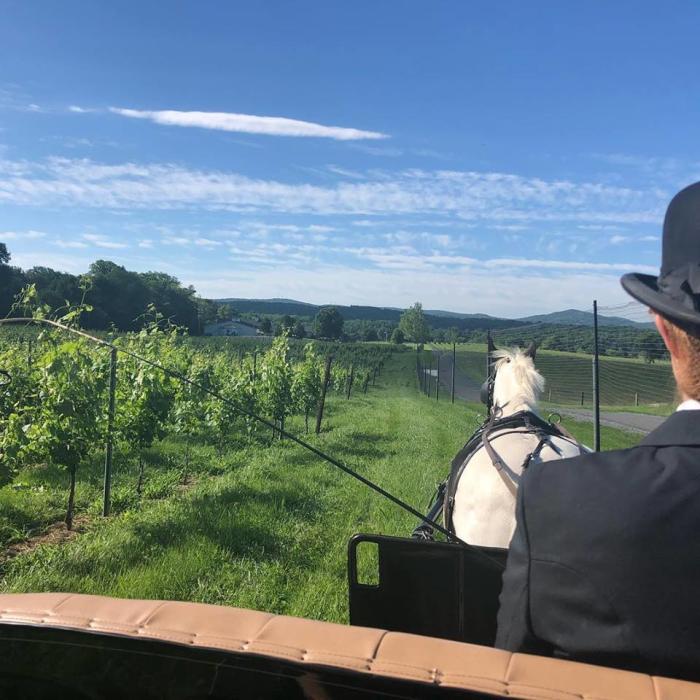 Afternoon
It's a short drive from Greenhill to Cana Vineyards & Winery, set in 43 acres of Blue Ridge foothills between Middleburg and Aldie. From the second floor balcony of the hilltop tasting room, gaze out on vineyards sloping down to woodland, while the aptly named pagoda-like Sunset Pavilion adjacent is where to be when the sun goes down. In winter get comfortable on modish couches by its fireplace and enjoy a 2017 Unité Reserve red blend.
Pick up a salad or a sandwich at roadside café Aldie General Store and then motor north up Route 15 toward Leesburg. Just past Oatlands Historic House & Gardens, turn left on winding Hogback Mountain Road to arrive at 55-acre Stone Tower Winery - a sprawling hilltop family-owned winery. There are multiple settings to sample the velvety French varietals, including the rustic-chic Harvest Barn, an open-air terrace area and the Tower View Tasting Room with its bird's eye view of the vineyards and the surrounding forest canopy stretching to distant mountains. Washington DC is less than 50 miles east – but a world away.
.