Relaxing Wine Country Weekend
36 Hours
Slip away for a 36-hour getaway to Virginia's famed wine country, Loudoun County! Located less than an hour from the nation's capital, Loudoun is home to more than 40 wineries, nestled along winding unpaved roads and between horse farms and historic estates. It's a place that brings people back to a simpler time and a place where Washington notables come to escape and enjoy its historic towns and bucolic landscape.
While here, celebrate Virginia Wine Month by sampling unique pairings, enjoying surprising blends and Virginia varietals, indulging in conversation with award-winning winemakers and savoring true farm-to-table cuisine by both local and celebrity chefs. Don't forget to sign up for your passport to DC's Wine Country to take advantage of special discounts along the way! The opportunities in Loudoun for a 36-escape are endless, but here are just a few suggestions to relax, unwind and make the most of a weekend in wine country.
Day 1
There is no better way to get oriented with Loudoun's wineries than with a stop at the county's oldest winery, followed by a visit to one of the newest - both located within minutes of each other. The year 1984 marks the birth of Loudoun's wine scene and when Lewis Parker opened the doors to Willowcroft Farm Vineyards. Located in a rustic barn overlooking Loudoun Valley and the Blue Ridge Mountains, visitors can get a history lesson from staff or even Lewis himself who is often on site. Try a light-bodied Chambourcin or the off-dry Vidal Blanc, which pairs perfectly with a relaxing evening on the porch.
After, make your way to Stone Tower Winery - a stunning property atop Hogback Mountain that features both a 21 and up tasting room as well as a Harvest Barn, perfect for families.  Curl up by the indoor fireplace, enjoy a spread of delicious treats from the Marketplace at a patio table or slowly sip a Viognier on a cozy couch overlooking the 306-acre site.
Get acquainted with some more Virginia varietals with dinner at The Wine Kitchen, located in an 1850s-era building in historic Leesburg. The menu at this local favorite changes seasonally as the chef continuously highlights ingredients from the local farms. Pair your meal with one of 40 wines available by glass or in a flight.
Day 2
In Loudoun, there is more than just one way to enjoy wine. Relax with a vino-focused spa treatment before your first tasting of the day. Open to guests and visitors alike, Lansdowne Resort & Spa offers numerous options that range from a Red Wine Therapy Facial to a Signature Wine Wrap.  Or, head into the heart of Loudoun's horse country for the Crushed Cabernet body treatment at Salamander Resort & Spa. The scrub, which was developed in Bordeaux, France, is followed by a sculpting massage meant to release all tension and enliven the body.
We know its tempting to stay and unwind all day at these award-winning spas, but there are numerous places left to explore! Stop at the newly opened Virginia Picnic Basket Company to select a gourmet basket filled with goodies. For a taste of Greece, try the Mediterranean basket with stuffed grape leaves, smoky baba ganoush and baklava. For meat lovers, the Bella Notte will hit the spot with charcuterie, mini crostini and homemade bruschetta. The opportunities are endless, so select what will please your palate, then head to Breaux Vineyards for a picnic. This 400-acre estate has more than 100 acres of vines that extend up the Short Hill Mountains, creating an unforgettable backdrop for your afternoon. Producing internationally acclaimed wines, Breaux offers everything from a sparkling Rose to a Nebbiolo- a grape that originally hails from the Piedmont Region of Italy.
Or, enjoy a lighter meal and an elevated wine experience at Hiddencroft Vineyards, which hosts weekend history, food and wine pairing tours.  For $22, join a tour that includes small bites, paired with wine inside various 19th -century buildings on site. Some stops include the Springhouse where wine is chilled in fresh flowing spring water and the circa 1850s Summer Kitchen where wine is paired with soup prepared in an iron cauldron hanging over the fireplace. 
Continue the afternoon with a visit to either 868 Estate Vineyards or Hillsborough Vineyards. 868 is a must for chocolate lovers who can participate in a homemade truffle and wine pairing, whereas Hillsborough is a can't miss for a photo opportunity of the countryside. The winery overloooks the countryside and the tasting room is a circa 1840's stone house.
Unwind and relive your afternoon in wine country with dinner at West End Wine Bar & Pub. Built in 1915, the restaurant preserves some of its original architecture charm and offers a cozy environment and a menu that draws on the bounty of fresh farm ingredients from the region. Try the Thai Chicken Spring Rolls featuring Virginia peanuts or the house-made Pasta Primavera.
If you saved room for dessert, stop at Tipped Cow Creamery in Purcellville for fresh-churned ice cream in flavors like bourbon peach and chocolate malt. Or, retreat back to your B&B or resort to uncork a bottle of Loudoun wine from your afternoon tour through wine country.
Day 3
Before you leave Loudoun, stroll the streets of one of the iconic historic towns nestled within the county. Leesburg, Loudoun's county seat since 1757, has a complete collection of history, shopping, entertainment, wining and dining all within a few brick-lined streets comprising of the historic district. Or, continue to explore Loudoun's rich equestrian history in Middleburg. The town, known as the nation's horse and hunt capital, offers unique shopping including tack stores, art galleries, antique and specialty shops.
No weekend is complete without brunch! Finish your stay in a decadent way at Ahso Restaurant. Indulge in the Farm Eggs Benedict with a BBQ spiced hollandaise or enjoy some lighter fare like the Peach and Shishito Salad, featuring locally sourced ingredients. Known for its drink collection, be sure to complement your meal with wine or a cocktail like Churchill's Breakfast, featuring double rye, maple, cinnamon and cold brew coffee from a local coffee company.
Where to Stay
Discover the good life of Virginia's wine country. Lansdowne Resort and Spa is in an idyllic riverside setting in Leesburg, Virginia,...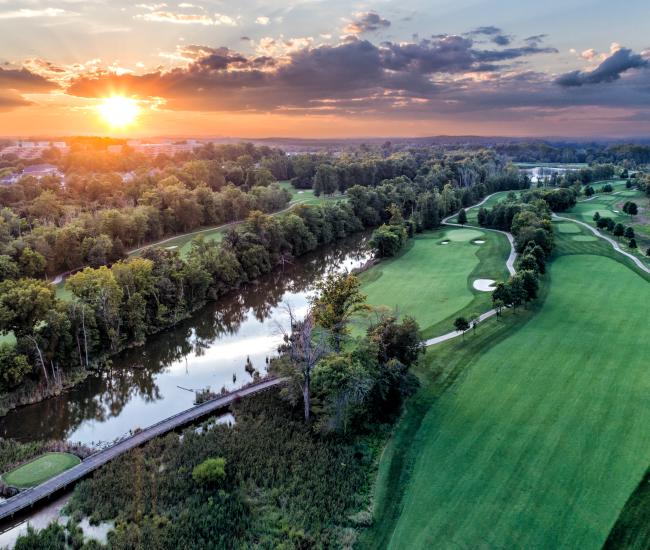 Located on 340 picturesque acres in the heart of Virginia's horse and wine country the resort is just 40 miles west of Washington, D.C....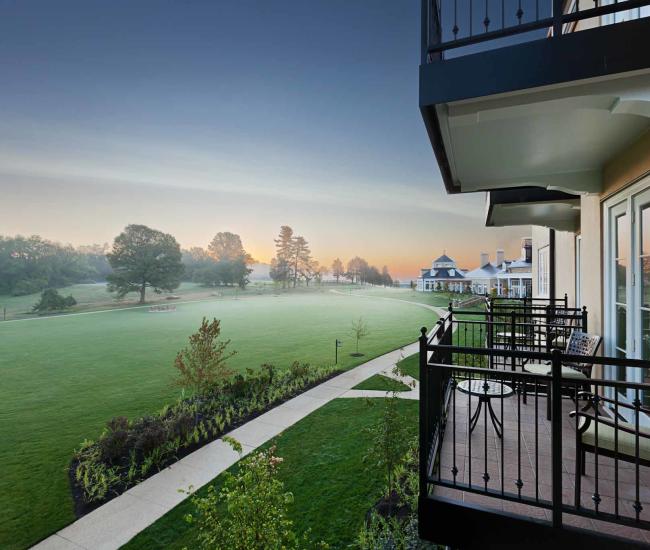 Goodstone Inn and Restaurant in Middleburg, Virginia, is a romantic country inn and award-winning French restaurant set on a...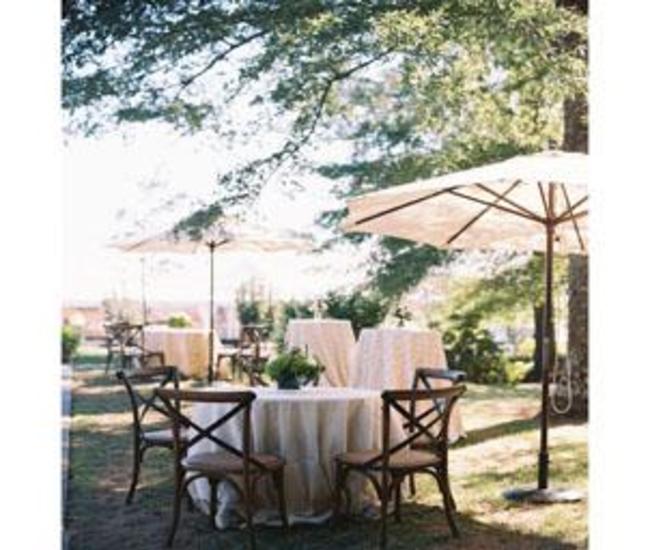 Where to Dine
Loudoun Destination Restaurant. "Eat Drink Simply" - this is the motto at the Wine Kitchen and it permeates every aspect of this...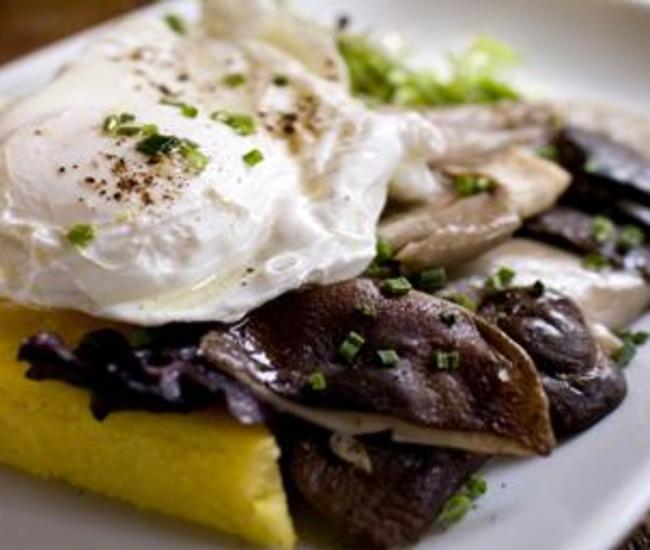 Loudoun Destination Restaurant. With numerous awards and a stellar track record of being selected among the best restaurants in Loudoun...
Loudoun Destination Restaurant. The first decision to be made when dining at Clyde's is where will you sit? This sprawling, rustic...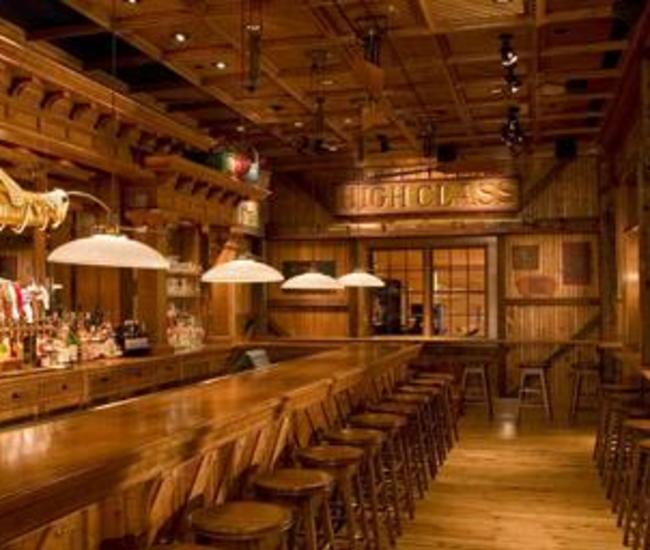 If food enhanced by wine (or vice-versa) is your thing, you will fit in just fine at AhSo. What we call "Micro Wine Dinners," a small,...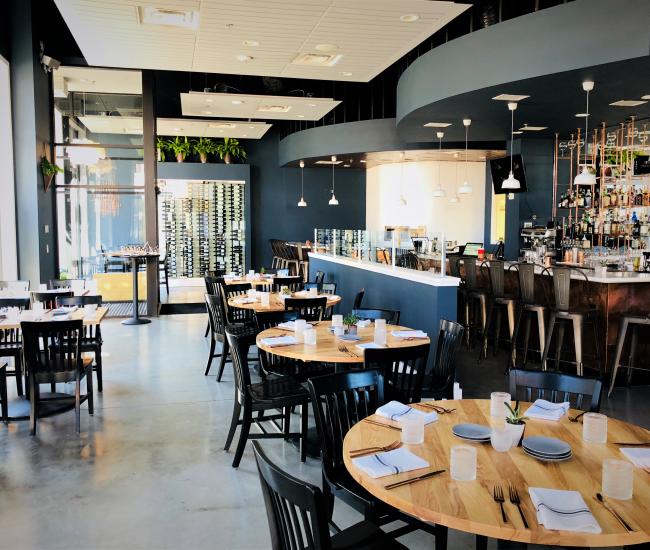 The West End Wine Bar & Pub combines the 100 year heritage of our property with a focus on the current demographics of the region as...