We all like sand and the sea but you don't have to travel to the beach to enjoy Spring Break this year. Less than an hour from D.C., yet a world away, there's a variety of family activities awaiting in Loudoun. From outdoor hikes and educational farm visits to bonding with the young ones over golf and other sports, there is something for every age group to enjoy. Add in tasty treats-artisanal ice cream for the kids, wine and craft beer for grown-ups- and Loudoun has it all.
Forget the surf – go where the grapes go.
Improve your aim – and your Vitamin D count – with an afternoon in the sun at Pev's Paintball Park off Route 15: The 48-acre facility features 14 different themed fields in which to "capture the flag" and play a game or two with the whole family. Hiking enthusiasts will love the "rollercoaster" of the Appalachian Trail above Round Hill, but the lesser known Red Rock Wilderness Overlook Regional Park in Leesburg is home to several native plants and wildlife and an easier hike for young ones. For something a little more daring, Harpers Ferry Adventure Center has a great zip line course over their forest canopy while the Adventure Park at VA Revolution Sportsplex has 13 ropes courses, two rock walls for climbers and four zip lines that whisk you through and over the trees.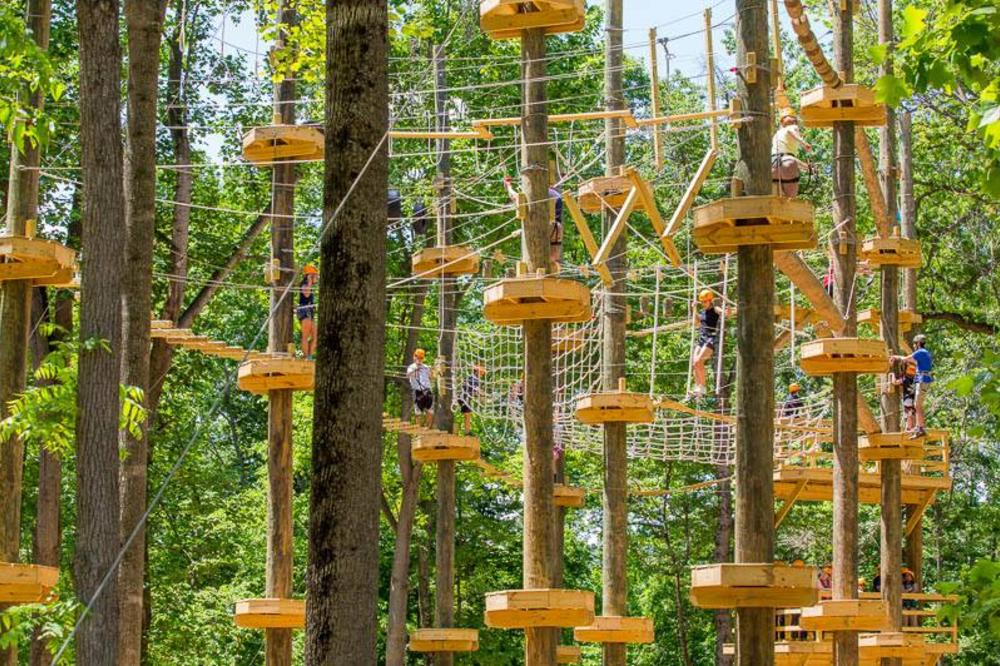 Ever feed a baby goat? Wonder where cheese comes from? Make your way to historic Georges Mill Farm in Lovettsville where visitors get to feed and snuggle with the new litter of baby goats each spring. Their farm store also sells superb cheeses – chevre, feta, blue – produced with milk from those goats. Sticking to the theme, Temple Hill Farm Regional Park is a 286-acre working farm turned park replete with farm animals, vegetable gardens and cornfields as well as kid-friendly side entertainments such as scavenger hunts, "hide and seek" games and bouncing pillows. On Friday, April 2nd, participate in its Farmer for a Day program where visitors feed livestock and learn from farmworkers about planting, harvesting and daily routines of farm life.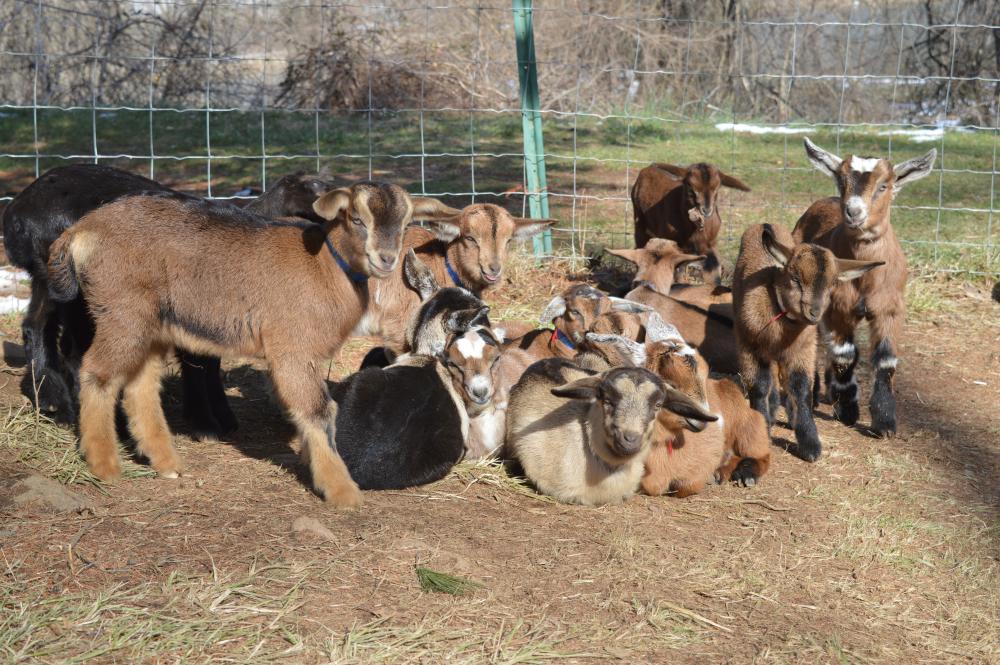 If there's one sport that has thrived during the lockdown, it's golf. And why not when it's an outdoor activity and confined to small groups at a time. TopGolf in Ashburn offers a fun twist on the classical game: you and your family drive microchipped golf balls from a platform high above a 240-foot range, all while being served superb food and drink. Perfect to hone your three wood. Nearby Sterling is home to Dulles Golf Center & Sports Park, which has a driving range, pro lessons for parents and children and a very fun 18-hole mini golf course. If there are soccer fans in the family, make your way to Segra Field, Leesburg on Saturday, April 3rd where Loudoun United hosts visiting Philadelphia Union II in a pre-season friendly at 2 pm.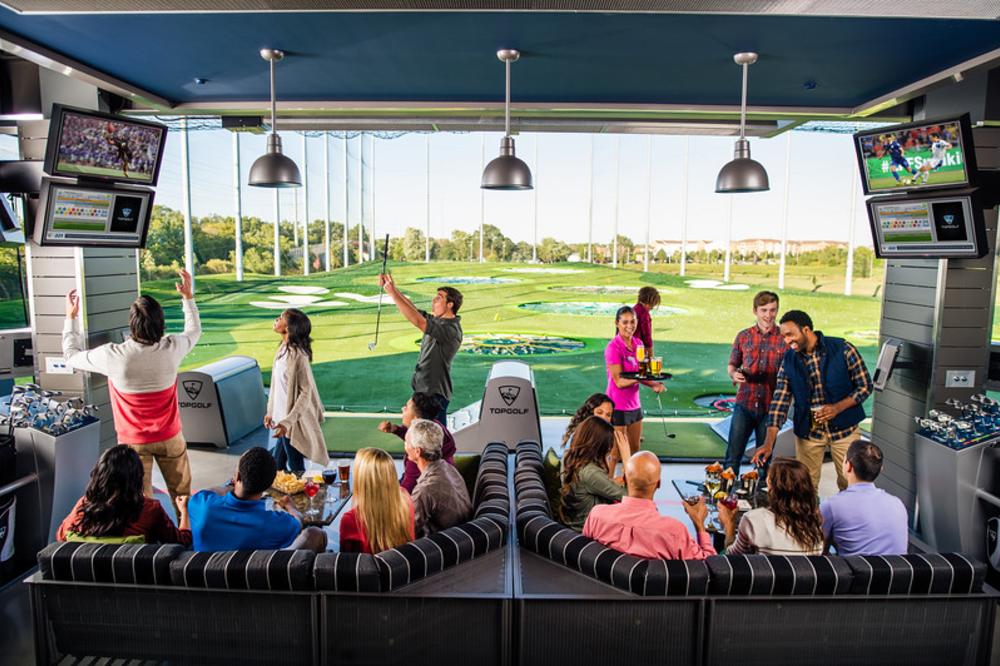 If you're more inclined to the arts, Loudoun has that covered too. Franklin Park Arts Center in Purcellville hosts classical guitarist Bill Feasley (March 30th) as part of the "Music for Dessert" concert series. While at the center, be sure to see "Literature to Life", an exhibition in which Loudoun artists bring the written word of local authors, poets and playwrights to life with original artwork. On Saturday, April 3rd, StageCoach Theatre in Ashburn presents two showings of the Something Different Players, a zany ensemble that brings to life fables, folklore, and fairytales from around the world. In Middleburg meanwhile – and in keeping with the season – the Byrne Gallery hosts Spring Bouquet: A Celebration of Floral Paintings by various oil and watercolor artists. It will be followed by April Allegro, an exhibition of recent still life oil paintings by Robert Thoren.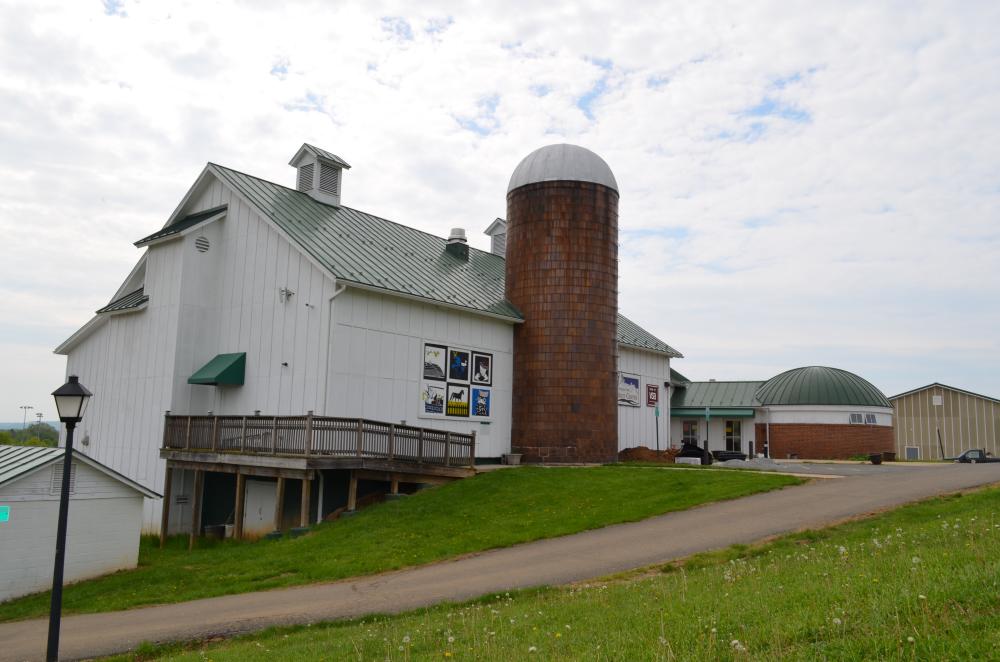 What's a visit to Loudoun without fine wine, beer and food? At 868 Estate Vineyards outside Hillsboro, parents can enjoy fine wine – don't miss the Nebbiolo-based Italian style 2019 Altezza Red blend – while the kids explore the expansive grounds, play frisbee and picnic at tables on the lawns. Beer wise, try B Chord Brewing near Bluemont, which has pizza, corn hole, suburb craft beer and vast open spaces for the children. Get in the mood for summer with the Summer of Love honey wheat American ale. For outdoor dining, you are close to More Better, a German-inspired eatery of dynamic Loudoun restaurateur Nils Schnibbe, recently featured in Northern Virginia Magazine. The crispy "Jagerschnitzel" breaded pork chop is the crowd pleaser. Finally, it's time for a sweet treat. Purcellville has two iconic ice cream parlors – Grutos for softserve, and Tipped Cow Creamery for artisanal farm ice cream. But, we're also mad about Mocatinas in downtown Leesburg, which is a decadent dessert house where the scoops on the cones are the size of soccer balls. Savor one on a bench around town.