All of that tasting and Instagramming with #FindYourVine sure has made us hungry. Luckily, we're in wine country and nothing pairs better with our tasting journey than abundant farm-to-table food.
From farm to table and from winery to working market, these eateries are craving for you to give them a try on your next weekend away. The food served at these handpicked spots goes well beyond the traditional meats and cheeses you'll snack on during a typical tasting – Loudoun wineries take your food and wine experience to the next level.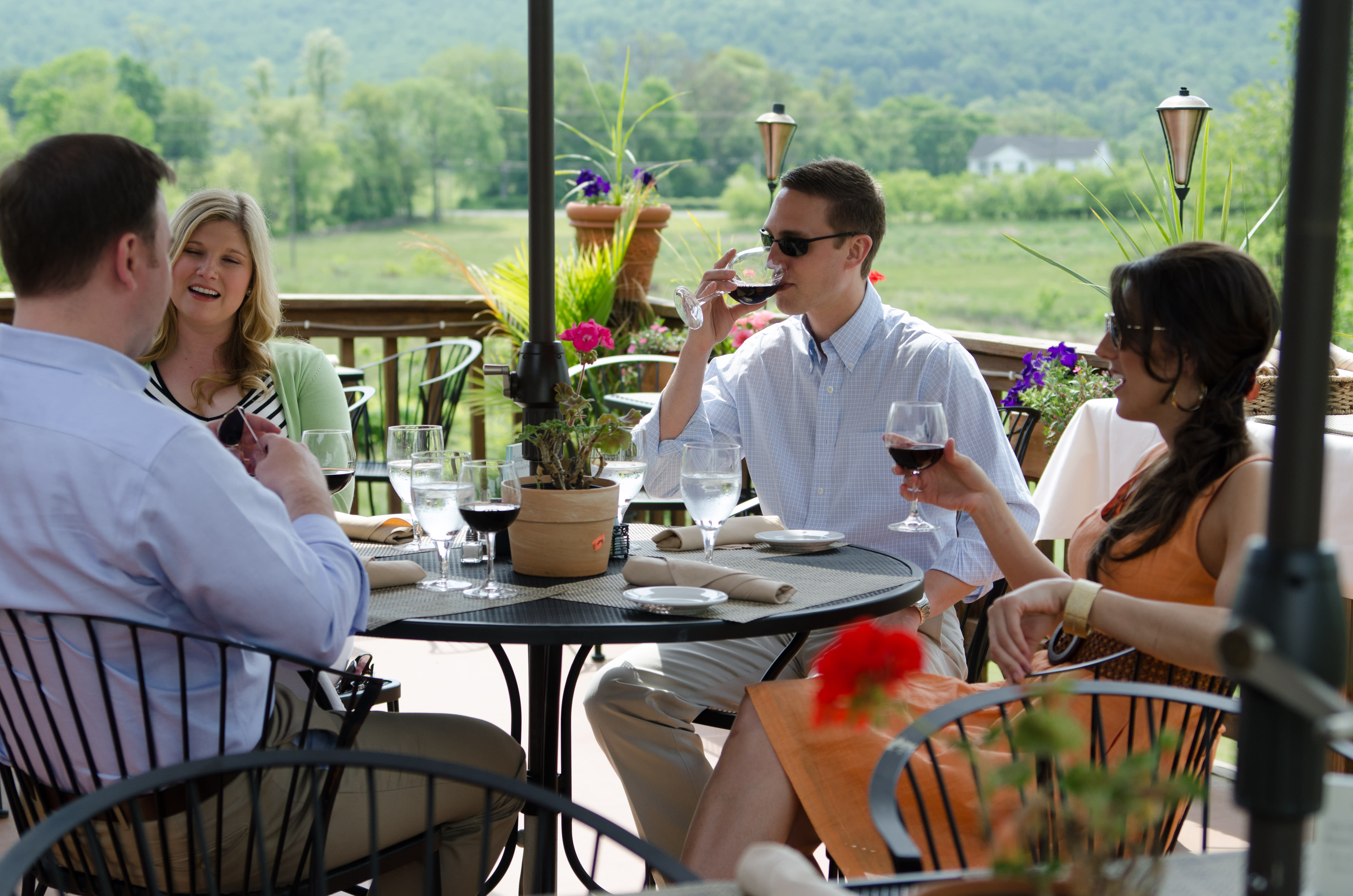 Grandale Vintner's Table at 868 Estate Vineyards in Neersvile expertly pairs the vineyard's wine with locally farmed foods. Farm-to-table legend Chef Author Clark prepares the seasonal fare at Grandale, featuring American Haute Cuisine. The seasonal dishes often use produce grown in the restaurant's own on-site garden.
This season, we can't wait to try dishes like blue cheese cornbread and Muscovy Duck with prosciutto crackling. Dishes are constantly changing depending on produce availability. Want a break from wine? The team at Grandale is happy to pair you meal with a beer from their impressive list.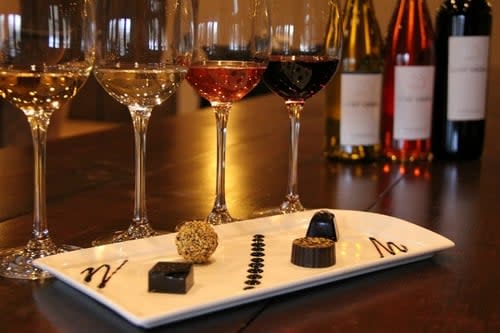 In Leesburg, the Vineyards & Winery at Lost Creek offer so many dining and pairing options that we have nearly lost count. The truffle and wine pairing is always a standout for discerning chocoholics. If you're not yet ready for dessert, how about booking the Wine Country Cuisine and Tasting? This Lost Creek experience begins with a guided tasting of seven wines, followed by a delicious meal prepared by one of Northern Virginia's best restaurants: The Wine Kitchen. Meanwhile, the Sip & Savor option pairs creations from Market Table Bistro with perfectly balanced wines.
Don't miss out on Lost Creek's special tasting events. Early this summer, the winery will be hosting a tasting with Loudoun locals Lothar Sausages, and we're already counting down the days to August's Crab & Wine Fest.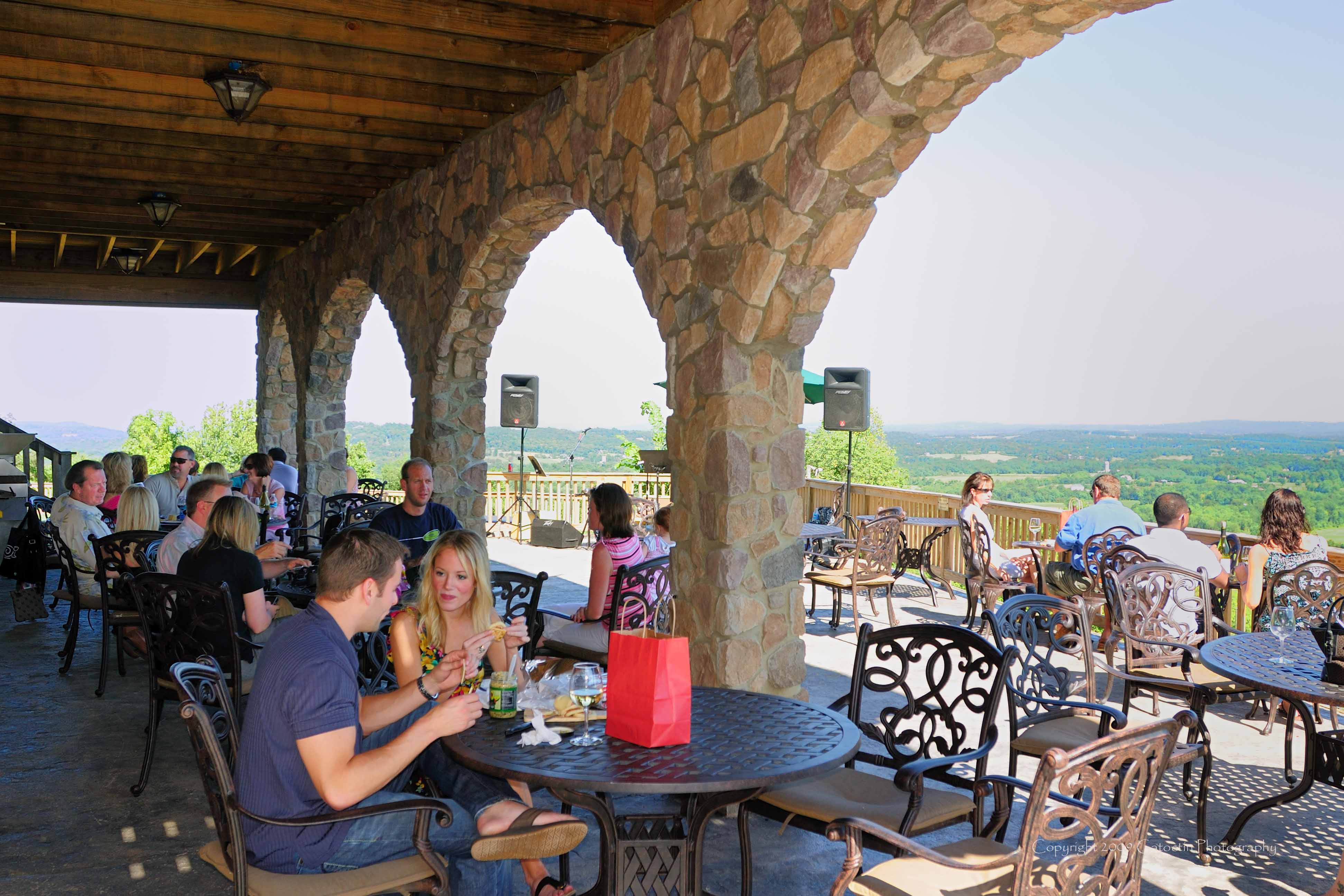 The views at Bluemont Vineyard will amaze your senses well before the food or wine hits your palate. At 951 feet above sea level, the tasting room patio and expansive lawn provide panoramic views of the entire countryside below.
The Bluemont Tasting Room Menu is one of our favorite options for a casual, locally produced bite. Features change here each weekend, and whether it's Amish cheeses, creative sandwiches, hot soups, or light snacks you're craving, this will be a lunch with a view to remember.
Before heading back to your boutique hotel or B&B, we can't recommend Market Salamander in Middleburg enough. It's best described as a working chef's market, but there's more to it than meets the eye.  From the Italian-style courtyard (modeled after a Piedmont village) through to the foods prepared by resident chefs led by Chef de Cuisine Megan Agregaard, Market Salamader is a treat for everyone, not just foodies.
Smell the aromas of the open kitchen, taste the wine and coffee on offer, and peruse the cases of pastries, entrees, and other gourmet goods. No matter what you're craving, it's impossible to leave this legendary Loudoun spot hungry.