Something about this tastes different.
"Farm-to-table," the food movement we're digging into today, has become a buzz term by its own merit. Chefs and restaurants all around Loudoun County have embraced it, because for some seemingly intangible reason, it just tastes… better. What exactly is it that makes this genre of dining so special?
For us, it's all about the connection.
When chefs go out of their way to feature local ingredients, what they bring to the table is so much more than a meal. They extend an invitation to the diner to join the community's story, with the privilege of playing the starring role in the food's final chapter. This sense of belonging makes each dish that much more of a treat — it's almost like you don't realize the anonymity of the "typical" dining experience until you're introduced to the characters. Loudoun's farm-to-table menus feature ingredients like Sunpower Farm Lamb and dishes such as Farmer John's Squash Blossoms. Those identifiers make all the difference, anchoring the meal by putting a place to the plate. Farm-to-table dining reminds us that food can bring us together — not only with each other, but with the very environment we inhabit. 
The 2nd Annual Loudoun Restaurant Week, August 23 - 30,
is the perfect opportunity to discover some of our favorite eateries putting this style of cooking into practice.
So, who's hungry?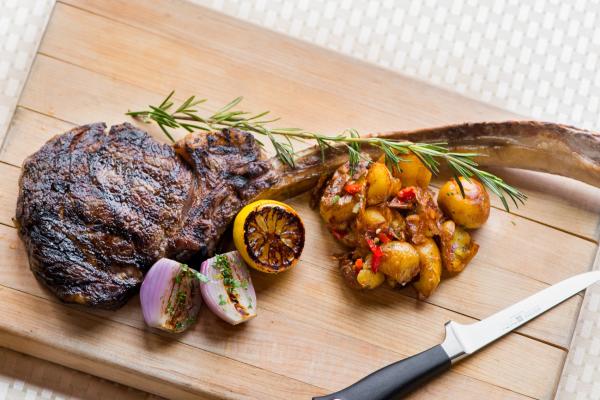 Photo by Harrimans Virginia Piedmont Grill
Harrimans Virginia Piedmont Grill
Amazing countryside views complement the locally sourced food at this Salamander Resort & Spa restaurant. Harrimans features a local bounty of bold and flavorful dishes that celebrate the rich resources and history of Virginia. Restaurant Week specials will include everything from the Braised Short Rib to the Southern staple, Shrimp and Grits. If you love the experience, - and we know you will- come for a return visit and participate in one of the weekly cooking classes offered at the on-site culinary studio. 
Coton & Rye
Located at Lansdowne Resort & Spa, Coton and Rye's menu is inspired by the rich farmland that existed on property back in the 1700s. Chef Marcus Repp uses local ingredients to create signature dishes from the past like Chicken Pot Pie and Virginia-style Iron Pan Steak. Be sure to pair a local craft beverage with your meal as the restaurant boasts an ever-changing list of Virginia wine, beer and spirits.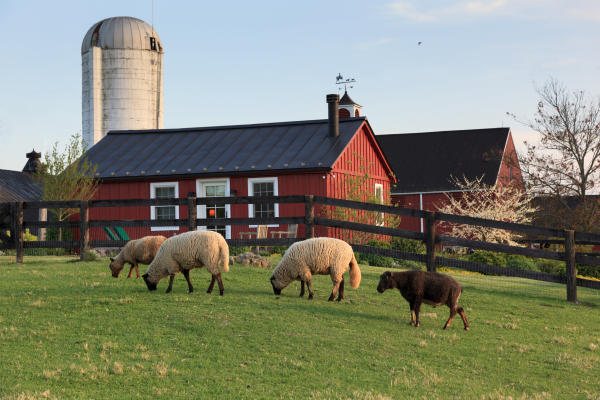 Photo by Matthew Lovette
The Wine Kitchen 
Situated in a cozy King Street space in historic Leesburg, the Wine Kitchen features local and seasonal foods along with more than 30 wines to sample by glass, bottle or flight. While dining, keep an eye out for farmers coming through with produce fresh from the farm. A chalkboard hangs to keep visitors informed on where the food is sourced from that week and the menu constantly changes to reflect the bounty of the season. 
Goodstone Inn & Restaurant
Drawing inspiration from the 265 acres of rolling hillside and farmland, Goodstone indulges guests with an unparalleled farm-to-table dining experience. Experience a three-course restaurant week menu in the newly opened Bistro where a "locavore" menu is curated to showcase farm ingredients, with dishes inspired by French classics and Belgian influence.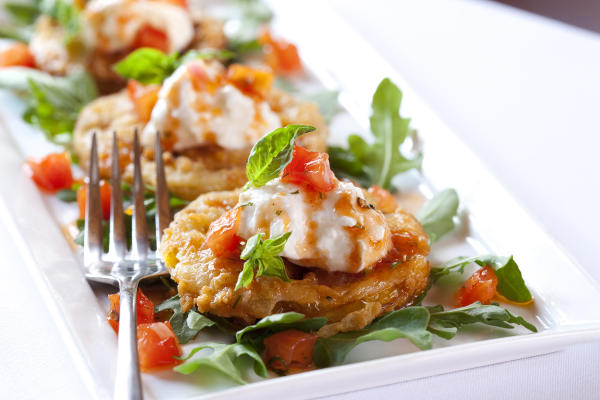 Photo by Aboud Dweck
Tuscarora Mill
Known as Tuskies to locals, the restaurant has earned its reputation through its "authentically local" experience. Owner Kevin Malone has been a leader in the buy local movement since opening the restaurant in 1985. Housed in a 19th century grain mill, even the building honors Loudoun's agricultural history. Be sure to visit the restaurant's sister establishment in Purcellville, Magnolias at the Mill, for more Restaurant Week deals.
AhSo Restaurant
This eastern Loudoun restaurant takes advantage of its location to draw on ingredients from the Chesapeake Bay all the way to the western Virginia farmland. The growing conditions make it easy for Chef Jason Maddens to create new menus seasonally that bring the farm's bounty to your plate. Named after a tool used to open a bottle of vino, the restaurant also features an extensive wine list and makes note of the perfect pairing for each dish.
Loudoun Restaurant Week 2019