May is Asian American & Pacific Islander Heritage Month and with the diversity in Loudoun, it's no surprise that Asian Americans and Pacific Islanders have made a powerful mark on the county, operating some of our amazing tourism attractions. 
Here, we profile some AAPI entrepreneurs who help make Loudoun the dynamic and diverse destination that it is.
Thai born Piya Cameron opened Thaiverse in Lovettsville in 2015 where the farm fresh ingredients and imaginative twists on authentic Thai cuisine won immediate acclaim from foodies and critics alike. Chef Piya honed her skills in kitchens all over the world including the United Kingdom where she met her husband James. They opened a second Thaiverse in Middleburg in 2018, adding a bar that serves cocktails such as the South Pacific classic Mai Tai to the menu.
Bob Patel immigrated to the U.S. from India 31 years ago and has operated hotels in Loudoun since 2001. He started with Comfort Suites in Leesburg and has since added the adjacent Red Roof Inn to his portfolio. "We made Loudoun our home because it's the right place to raise children and a great place to do business. The last 20 years Loudoun has seen tremendous growth and still maintains its strong business and leisure culture," he said. While a fan of Loudoun's hiking trails, wineries and breweries, he and his family also like to visit the plethora of Italian, Mexican and now Indian restaurants that have sprung up in the county.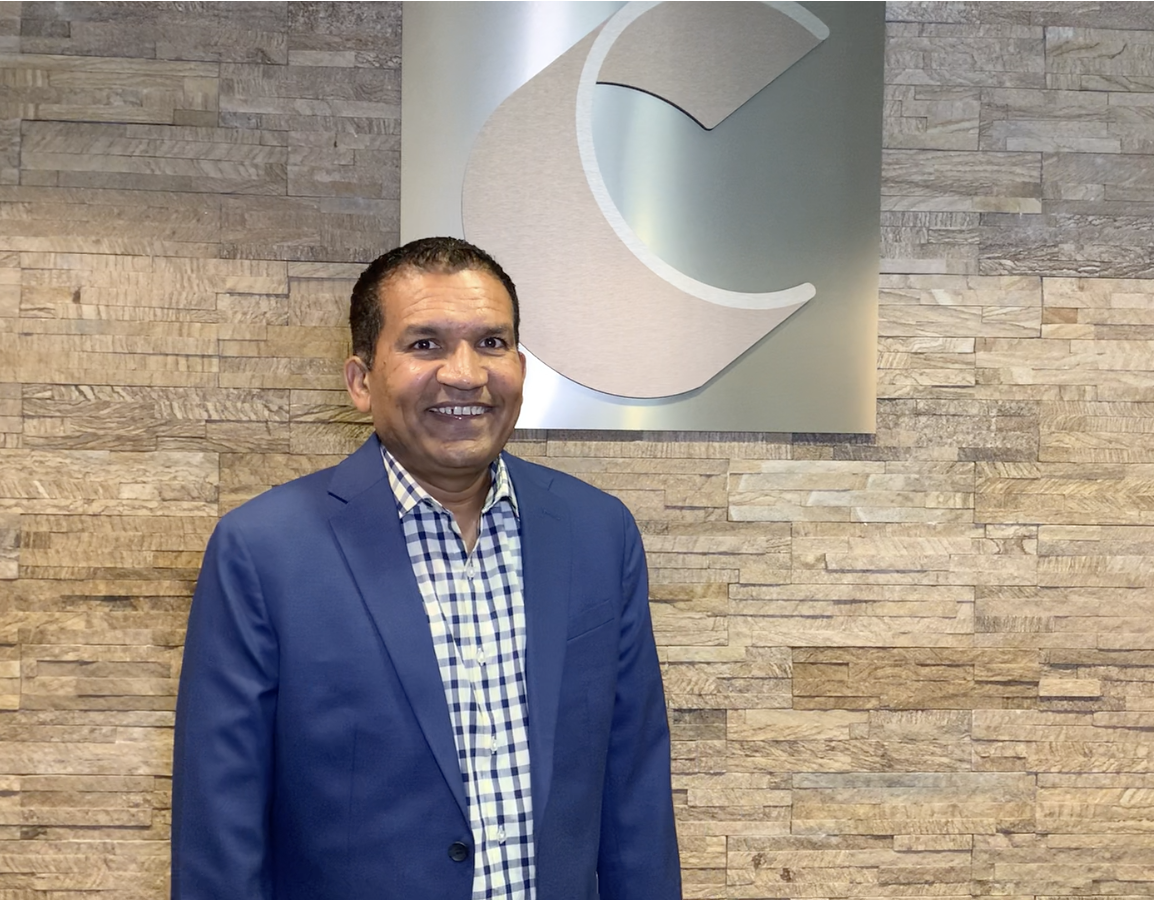 Father-son team Deepak and Dhruv Sarin have turned the spacious Bhai Sahab restaurant in Lansdowne into the destination restaurant for Indian foodies in the wider D.C. region. Udaipur-born Chef Deepak once helmed the leading Indian restaurant chain in London and delivers the authentic north Indian cuisine of his homeland, including a traditional Rajasthani vegetarian "thali" each Thursday, which has fans lining up around the block. Many of the spices used in the ingredients are imported from India to ensure authenticity. Son Dhruv, who has not yet turned 20, runs front of house, charming guests with the family's story and advice on what dishes from the extensive menu to choose. Don't miss the Saag Paneer!
What to do when your Vietnamese immigrant parents are Northern Virginia restaurant royalty? Open your own establishment of course! That's the path taken by Hoa Lai, owner of Saigon Outcast, the hip new Vietnamese beerhall and Asian fusion restaurant in Ashburn. Hoa's parents are the founders-owners of the iconic Four Sisters Vietnamese restaurant in Falls Church. Fans of their authentic dishes should make their way to Saigon Outcast where Hoa does inventive twists on his mother's classics with a spicy pork-filled Banh Mi sandwich on crispy French bread and a wildly popular Tornado Potato – fries served with Sriracha sauce, fried brussels sprouts and crispy wings with Korean-style sauce. All that and 35 beers on tap including crisp cold Bia Saigon.
The 1905-built Stone Manor Boutique Inn is the sumptuous eight-bedroom country inn of Mumbai-born Manisha Shah and her husband Prashant. The couple bought the antique-filled property in 2018 and on top of hosting overnight guests, cater as many as 45 weddings a year on the grounds, Manisha and her son preparing delectable Indian dishes alongside Western cuisine. You're in the heart of Virginia countryside surrounded by stone-fenced country lanes, wineries, farm breweries, restaurants and historic 18th Century villages.