October is Virginia Wine Month and Loudoun is the perfect place to celebrate! Pack a picnic, grab your friends and head to your favorite Loudoun winery. Whether you are looking for a boutique wine tasting, food pairings or expansive vineyard views, Loudoun wineries offer experiences for everyone to enjoy. Check out the list below of five ways to make the most of Virginia Wine Month: 
1. DC's Wine Country Passport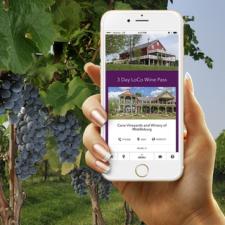 Explore Loudoun's wineries with the DC's Wine Country Passport, a three-day or annual pass that provides discounts and special offers at more than 20 wineries. Access deals on the passport through your mobile phone while visiting a variety of tasting rooms, from rustic barns and intimate cellars to architecturally stunning facilities with views of the Blue Ridge Mountains. Get your pass today for $25 for the three days or $55 for the year, both valued at over $165!
2. Loudoun Wine Awards
Celebrate Loudoun wine during the Loudoun Wine Awards Grand Tasting and Dinner. Taste award-winning wine from Loudoun wineries and discover who will be named Winemaker of the Year and Winegrower of the Year! The Loudoun Wine Awards Dinner will be held at Lansdowne Resort & Spa on Friday, October 13 at 6 pm. Buy your tickets today!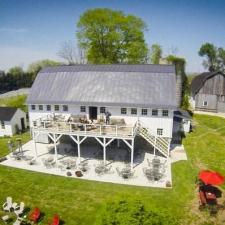 3. Award-Winning Wines
The Loudoun Wine Awards Dinner isn't the only way to taste Loudoun's award-winning wines. Visit The Barns at Hamilton Station Vineyards, winner of the 2017 Virginia Governor's Cup with their 2014 Cabernet Sauvignon being named the best wine in Virginia in the 2017 competition. 
The wines aren't the only winners in Loudoun. Cana Vineyards and Winery winemaker, Melanie Natoli, recently won the Woman Winemaker of the Year Award from the International Women's Wine Competition. Stop by Cana to taste Melanie's award-winning work!
4. Enjoy the Colors of Fall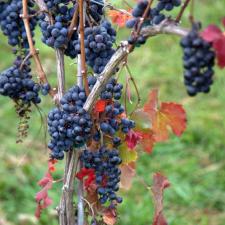 Experience the beautify of Fall in Virginia while exploring DC's Wine Country.  Harvest is a special time of year to visit Loudoun's wineries and see the leaves changing color on the vines. Capture the colors of Fall on your next vineyard visit with #FindYourVine.
5. Winery Events
Harvest season is full of events at Loudoun wineries! Check out the events below and view our events calendar for a comprehensive list of everything happening in Loudoun this October.
Vertical Tasting at Willowcroft Farm Vineyards
Oysterfest at North Gate Vineyard
Harvest Celebration and Oyster Throw Down at Breaux Vineyards
An Evening of Magic at 8 Chains North
Halloween Candy Pairing at Fabbioli Cellars
Fall Tasting Series at The Vineyards & Winery at Lost Creek
We hope that you celebrate Virginia Wine Month right by visiting as many Loudoun wineries as you can! Make sure to share all of the fun with us by using #LoveLoudoun and #FindYourVine.