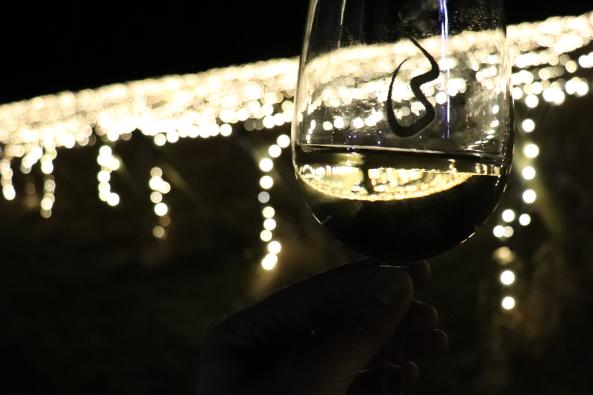 See Photos (1)
Lighting of the Vines Chef Table
18755 Foggy Bottom Road
Bluemont, VA 20135
Presented By: Bluemont Vineyard
Dates: 12/2/2022, 12/3/2022
Location: Bluemont Vineyard
Overview

Ascend the mountain to The Stable at Bluemont Vineyard, our private special events venue. Experience our iconic view in a new light as we illuminate over 10,000 vines decorated with holiday lights.

To kick off the evening, guests will gather outside with a welcome beverage and join our team in a countdown to the grand illumination as 10,000 of our vines magically come to light under the night sky. 

Next, guests will walk the red carpet and enter the whimsically decorated stable to enjoy a four course dinner. Each course will feature local ingredients from our sister property Great Country  Farms and other local purveyors. During dinner, we will share the history of our farm vineyard and stories of each wine vintage from grape to glass.