When I think of my favorite picnic scene, my mind always wanders to the opening sequence of Disney and Pixar's "Up". The cutest animated couple walks up the grassy hill to that shady spot under a tree with a basket full of goodies and their checkered blanket to enjoy each other's company and find shapes in the clouds. It is the picture perfect picnic and got me thinking about my favorite picnic spots to check out in Loudoun. Here are just a few on my list: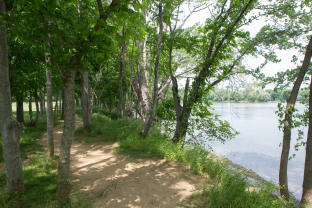 Walk down the trail next to the Potomac River to a grassy spot with your picnic blanket or head over to the picnic tables at the park for beautiful views of the water while you dine on your favorite snacks!
Crooked Run Brewing has a great patio and they encourage guests to bring picnics while hanging out and enjoying brews from the LoCo Ale Trail! Watch out for Logan, the brewery dog!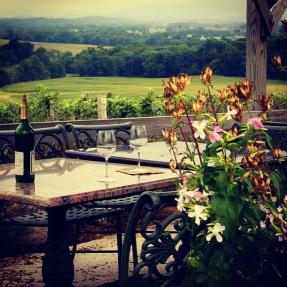 With a beautiful view of the Loudoun valley, Hillsborough Vineyards is the perfect spot for a picnic on a sunny day. Grab a glass, or a bottle, from the tasting room along with their gourmet light fare and enjoy the day.
The historic governor's mansion is a great backdrop for any outing, including a delicious picnic. The gorgeous garden and grounds of Morven provide the perfect picturesque setting for a fun afternoon in the sunshine.
868 Estate Vineyards is a unique destination vineyard blending a spectacular location with outstanding wines and casual, yet delicious winery dining. Select from an assortment of food in their beautiful tasting room or at Grandale Vintner's Table, their on-site full service restaurant and find that perfect picnic spot on their patio overlooking historic stone walls.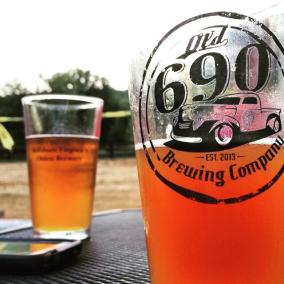 A family-friendly farm brewery, Old 690 Brewing Company is the perfect place for you and the kids to have a fun picnic! Dine on picnic goodies and play cornhole with the family or have smores over the firepit!
With award winning wines and a panoramic view of the Blue Ridge mountains, Sunset Hills Vineyard is the place for a great picnic. Pair your favorite cheeses or snacks with delicious Loudoun vino.
These are just a few of my go-to spots and we want to know yours! Share with us by using #LoveLoudoun