Loudoun is one of the fastest growing counties in the United States but that doesn't mean it isn't rich in history and character. Check out these amazing museums situated throughout the county that will bring the history to life right before your eyes! Use #LoveLoudoun to show us your museum fun.
Located in historic downtown Leesburg, the Loudoun Museum exhibits nearly 8,000 artifacts, manuscripts, research files and photographs. Bring the children to the Discovery Room where they can travel back in time and discover what life was like as a child in Loudoun County in the 1820s! With hands on activities, dress clothes and old-fashioned toys and games, the kids will have a blast while they discover history from the past. Other current exhibits feature the agricultural landscape and lifestyle of Loudoun as well as handwritten letters from the Lucas brothers on their journey from Loudoun to Liberia in 1829.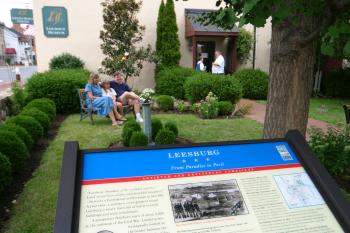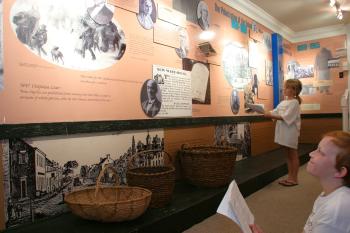 If you're looking for interactive family-friendly exhibits than the Loudoun Heritage Farm Museum is right for you! The mission of this museum is to promote the rich agricultural heritage of Loudoun from the past 250 years. They accomplish this by offering family programs and summer camps where children learn about farm life through games, crafts and fun interactive programs; each day focuses on a different theme such as gardening, cooking and animal care. While visiting, you can also learn about the 10 generations of Loudoun residents that built this county and discover what life was like for Loudoun's first inhabitants: the American Indians.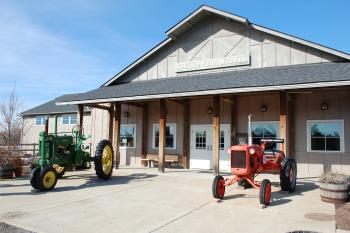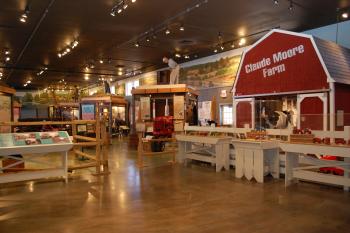 Located in Middleburg, the National Sporting Library & Museum sits on a six-acre campus offering a world-class research library and fine art museum. If you're interested in information on angling, horsemanship, shooting, steeplechasing, foxhunting, flat racing, polo, coaching or wildlife, you must make a trip here! The NSLM offers a wide variety of educational programs, exhibitions and family activities throughout the year and right now, you can view the Horse and the Camera exhibit which focuses on capturing the horse at rest and in motion on camera.