With our storied towns, gorgeous green hills and farm fields bathed in ethereal light, Loudoun inspires countless artists. Painters and photographers are drawn to the evergreen landscape, musicians to the traditions of the mountain and writers to the history of our storybook villages. Then, there are the artisans and makers – designers, chefs, baristas, mixologists – creating unique Loudoun products that draw so many visitors to our restaurants, coffee shops and boutiques.
While the whole county is a creative playground, downtown Leesburg is the central hub of our arts and cultural scene. Indeed, this Saturday marks the official launch of the Leesburg Arts and Cultural District, the downtown zone that is incentivizing a critical mass of arts-related business to move to Leesburg and further cement it as a creative destination. 
The highlight of the day is the BENEFIT's 2021 Crossroads Music Festival, which will showcase some 25 live music performances at nine different outdoor venues. Festival attendees can customize their own entertainment with styles ranging from acoustic and Americana to rock, country and metal. Click here for more information.
On top of the music there is a fun, interactive Bingo Challenge: attendees fill out a card by completing five of 25 challenges such as "posing with the Stanley Caulkins sculpture", visiting an art gallery, eating a dessert or taking a picture of their favorite district business.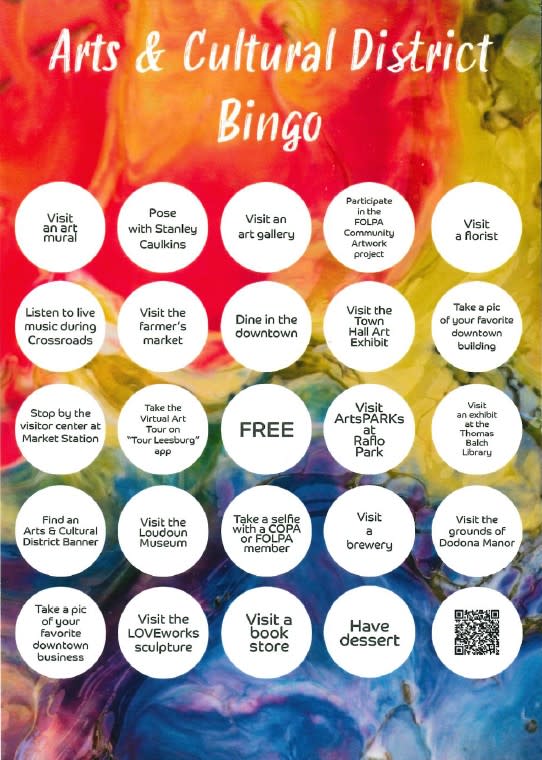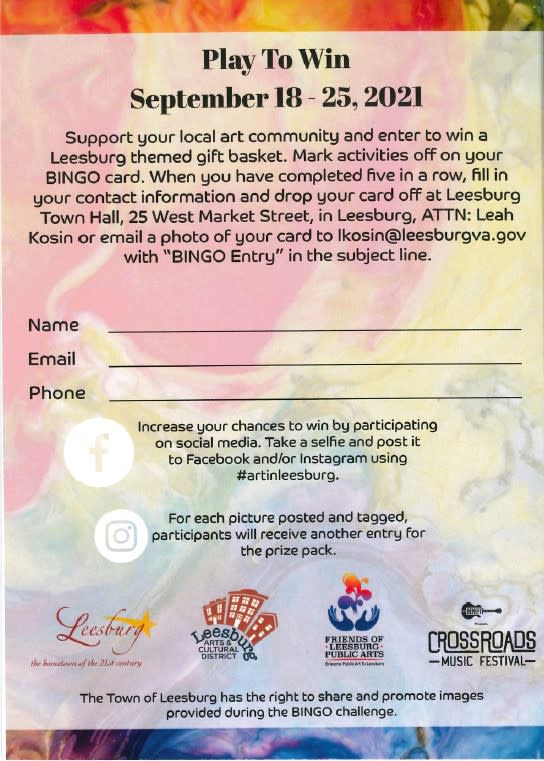 With so much on this weekend, let's not lose focus on the Arts & Cultural District itself.
Here are five ways to explore this buzzy downtown hub year-round.
Art Galleries
There are no less than 10 galleries and studios within walking distance of each other in the district. The Fine Gallery showcases contemporary art from emerging and mid-career artists; Gleedsville Art Gallery displays original paintings, prints and mixed media and Medlin Art Gallery is an established dealer showcasing original paintings, limited edition prints, etchings and engravings. While here, pick up locally made gifts such as hand-crafted wooden spoons by Drew Lauten and Virginia Dare dresses from Muz & Rose.
Public Sculptures
Between gallery stops, enjoy downtown Leesburg's public sculpture displays. Take a selfie with the statue of the late Stanley Caulkins. The bronze likeness of the beloved World War II airman and local civic leader sits on a public bench on King Street. Mike Clay's LOVEwork sculpture, made entirely from recycled bicycle parts, is at Harrison Street along the Washington & Old Dominion Trail. This is a good starting point for a scenic "sculpture walk" in Raflo Park, which is home to a series of impressive sculptures and installations by local and regional artists.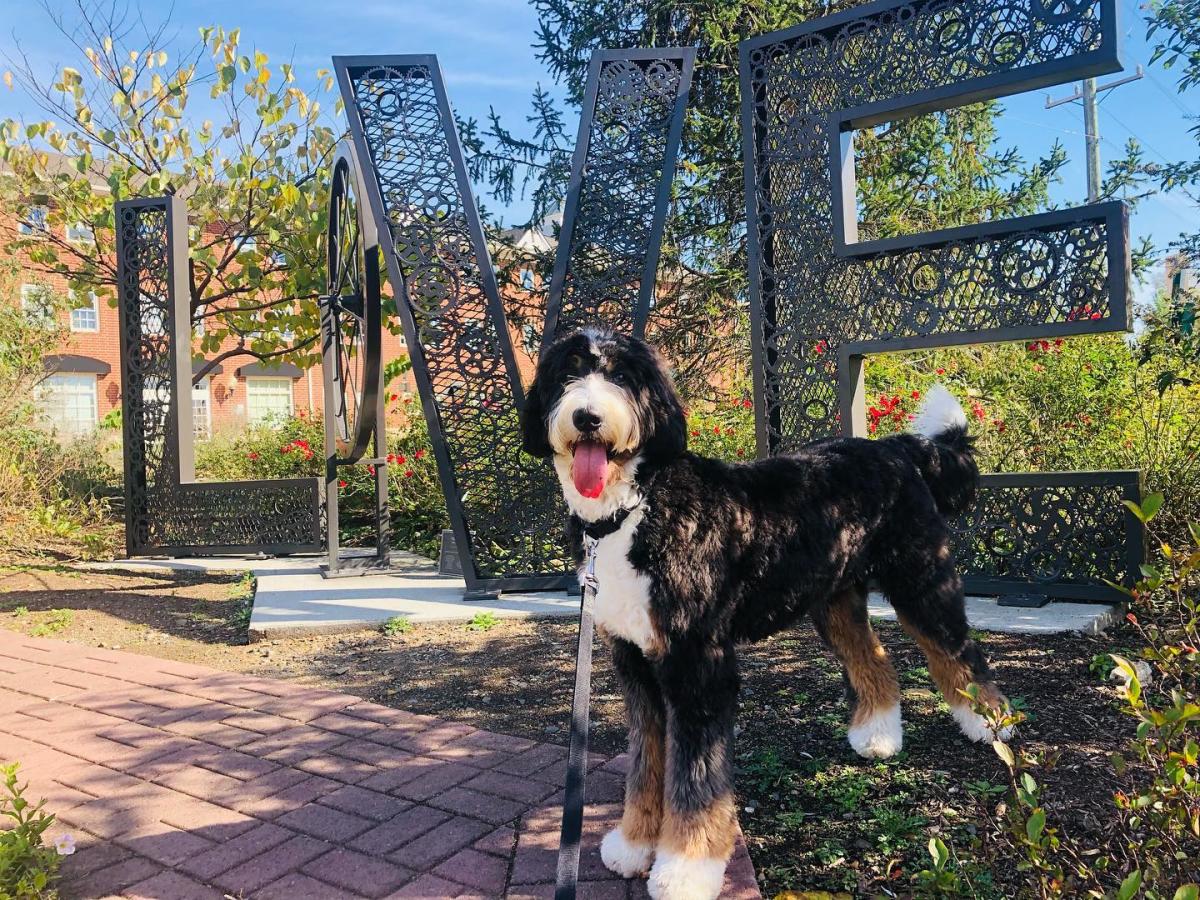 Murals
On the South King Street Bridge near the W&OD Trail, public artist Kaeley Boyle's red and steel grey mural of a modern Leesburg streetscape split by an oncoming vintage locomotive represents the traditions of historic Leesburg and the exciting contemporary face of downtown. Over on Harrison Street near MacDowell Brew Kitchen, artist James Garofalo's colorful new retainer wall mural depicts popular local shops, events and activities in downtown Leesburg. The most selfie-friendly mural in town: the turquoise colored Discover the Charm Mural on Liberty Street featuring renowned local buildings illustrated with whimsical flair by design firm Sagetopia. Not sure where to start? Download the Leesburg Public Art Walking Tour app.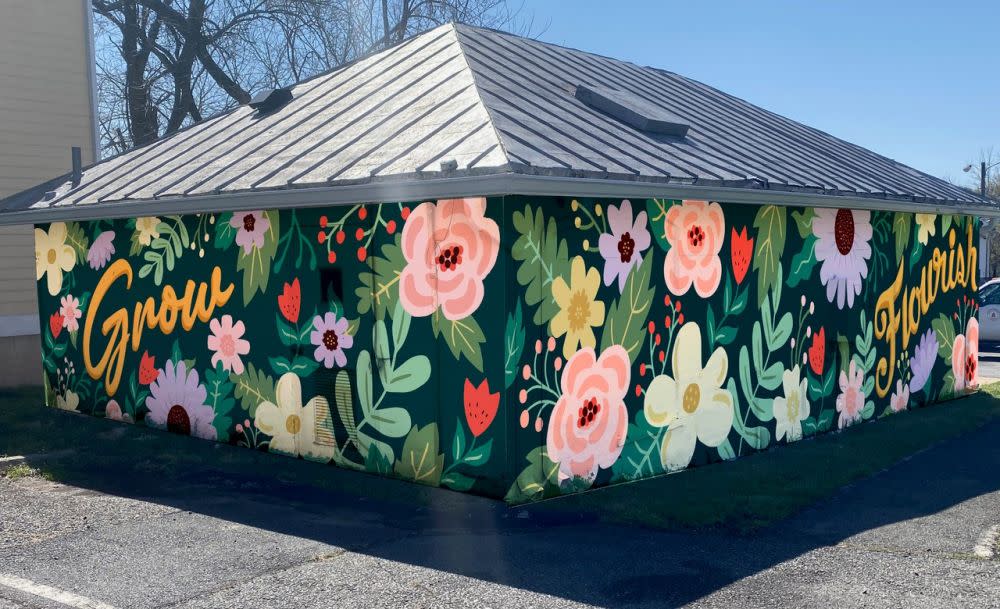 Performing Arts Spaces
There are four performing arts spaces in the Arts & Cultural District including a dance school, Dance King Studios and the prestigious Loudoun School of Ballet. The most prominent performing arts venue however is the retro and iconic Tally Ho Theater. Opened in 1931 as Leesburg's first movie house, it now showcases big name musical acts such as David Allen Coe and Uncle Kracker, as well as frequent tribute acts and touring cover bands. You are close to dozens of restaurants for dinner and drinks.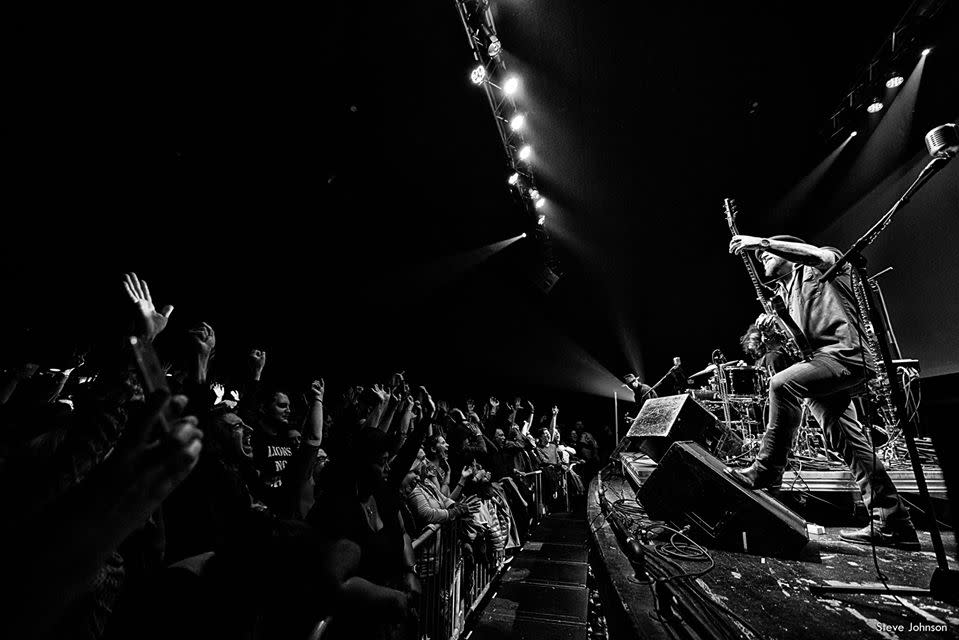 Art Allies & Creative Services
Scores of local businesses help drive the downtown arts scene within the district by partnering with and promoting local artists with exhibitions, readings, screenings, events and live performances. The Loudoun Museum and George C. Marshall House at Dodona Manor host numerous history lectures, Bespoke Books and Archives as well as Books and Other Found Things sell vintage literature and host readings, while King Street Coffee and Shoe's Cup & Cork host rotating art exhibitions. Meanwhile, a series of downtown design and photography companies such as Artistic Fuel, Photoworks, Sagetopia and Alimond Photography deliver commercial design and imagery of world-class standard.