Adventure in DC's Wine Country
36 Hours
Guess what, guys? You don't need a wedding invite to have an excuse to explore DC's Wine Country. It's right here for you, and Virginia Wine Month is the perfect time to take that mental health break you've been promising yourself since you moved to the city.
"Slow living" isn't just a trend on Instagram — it's our lifestyle, and it can be yours too...for the weekend, anyway. So, send your last email, put your phone on Do Not Disturb and join us in Loudoun for a well-deserved 36-hour countryside getaway. Whip out your wine passport to take advantage of extra discounts — ballin' on a budget over here! 
Day 1
Treat yourself to a half-day and ditch the office chill and fluorescent lights for actual fresh air and some vitamin D at Bear's Den Overlook. Odds are "hiking" is in your dating app bio so go ahead and live that truth while also enjoying your very own Pride Rock moment as you proudly gaze out over the 1,350-foot-high panorama of the Shenandoah Valley and Blue Ridge mountains. 
Stay for the views and come for the wine at nearby Bluemont Vineyard where, rumor has it, you can see the Washington Monument on a clear day! With tons of outdoor seating and fireplaces, wine not just stay all afternoon?  
After sampling some Virginia vino, nom your heart out in Purcellville! Get lost in the barbeque sauce at Monk's BBQ. This family-owned joint brings it, not only with regionally famous meats, but also with divine dishes like smoked gouda mac-n-cheese, custard-filled cornbread and Memphis nachos. Of course, any establishment serving "Bacon on a Stick" is a must in our book. Or, lean into that #farmtotable lifestyle at Market Burger Fries & Shakes, which sources as many ingredients as possible from right here in NoVA. Side note, this kitchen proudly cranks out the best burgers in Virginia… NBD. 
To top the night off, head to the rooftop at Cocina on Market and sip on tequila and mezcal-based cocktails. If you're feeling swanky, swing by the speakeasy, Tarbenders, for a little nightcap! Bask in this refreshing pause from the overrated, overcrowded, overpriced city scene.
Day 2
Ease your way into Saturday at your own speed. When you're ready, get up to a little 'sploring and snapping around all of Loudoun's most Instagrammable spots! LoCo provides the coolest settings to unleash your inner Instagram model with OOTD shots, candids galore and maybe even a "selfeet" or two. Trust us, your content is about to be poppin' with gorgeous 'grams. Vacay aesthetic, check.  
After you've hit all your most flattering angles, refuel at Bites Wine & Grilled Cheese Bar for a lunch that will hit the spot. You'll melt over the menu, which serves up exciting twists on a childhood classic: grilled cheese. Whether you go sweet or savory, we find that all 12 sandwiches pair well with the house-made sangrias on draft. So… who will be the first to make the "My favorite's Gouda!" reference?  
After lunch, it's adventure time! For a thrilling activity that will have you cheesin' as big as you were at Bites, zip over to VA Revolution Sportsplex to fly on your choice of four zip lines! If your Spidey senses are really tingling, you can also scale two rock walls and 13 ropes course elements. Clearly, this outdoor playground is the perfect place to honor all the times you secretly feel like a 12-year-old living in a grown-up's body.
Continue living your best life as you sample award-winning wines at pastoral Loudoun vineyards. Lose yourself while strolling through Doukenie Winery's 425 stunning acres, and watch the sun sink behind the Short Hill Mountains while lounging on Sunset Hills Vineyard's two-story decks. Whether you opt for the reds or whites, we guarantee you'll get hints of I'm-staying-here-forever. Bonus: both vineyards are big on wine education, which might help you finally feel comfortable sprinkling terms like "aeration" and "tannin" into your vernacular. #adulting
Day 3
As we all know, brunch is a sacred time that commands a certain respect, which all true millennials have in abundance. Rest assured, we hold brunch to the same standard in Loudoun! Now, raise your hand if you love chocolate. Everyone? Yes? Great. The Conche is the perfect place to brunch your chocoholic heart out, as chocolate finds its way into the ingredient list of nearly every item on the next-level menu. We'll just say this: if you haven't been topping your huevos rancheros with cocoa-infused black bean purée... you have not lived.
If you're feeling more of an organic, detox vibe to round out your weekend with wellness, get those mid-morning fruits and veggies in a nutrient dense treat from Greenheart Juice Shop. When you need a little superfood in your life, this place is like a turmeric-matcha-activated-sprouted dream come true! Be prepared to discover a newfound taste for bee pollen and charcoal. One sip of the cold-pressed juices or handmade nut-milk beverages will have you feeling like the picture of pure health. And, honestly, we dare you to NOT take a picture of the gorgeous smoothie bowls. (Impossible.)
Of course, what kind of relaxing weekend escape would this be without a little retail therapy? You just can't leave LoCo without hitting up the Leesburg Corner Premium Outlets. With 110 upscale designer and brand name outlet stores to explore, you'll be serving Loudoun looks for days to come. Fair warning: you may feel like dropping major cash when you're tempted with savings of 25% to 65% at the Outlets. But, don't worry about spending it at once… We know you'll be back in Loudoun soon 😉
This all suite hotel features a separate work and sleep area. Each room features under the counter refrigerator, microwave, and coffee...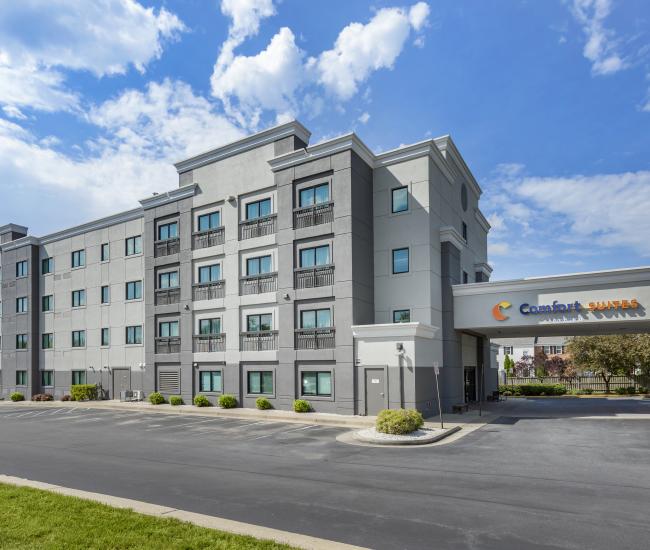 Zion Springs Bed and Breakfast sits on the edge of a private valley with a quiet creek flowing through ten acres of Black Walnut...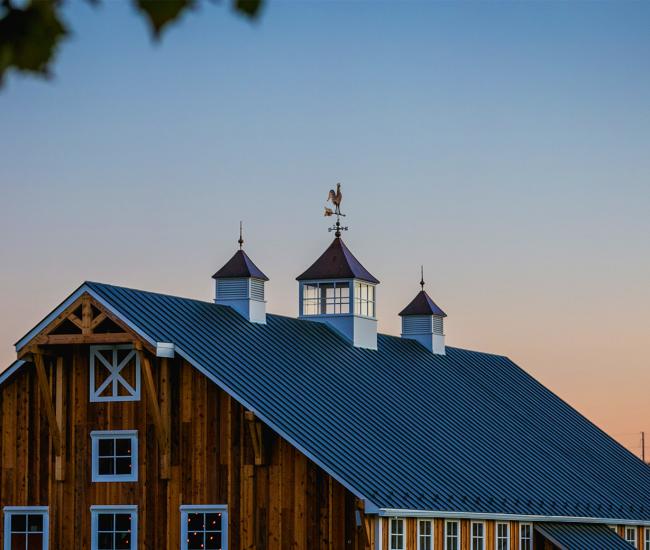 Aloft Dulles Airport North hotel is located only 10 minutes from Washington Dulles International Airport (IAD) and just 30 minutes from...
As a family owned business, Monk's is dedicated to making sure your BBQ experience is traditional and authentic. We take no shortcuts...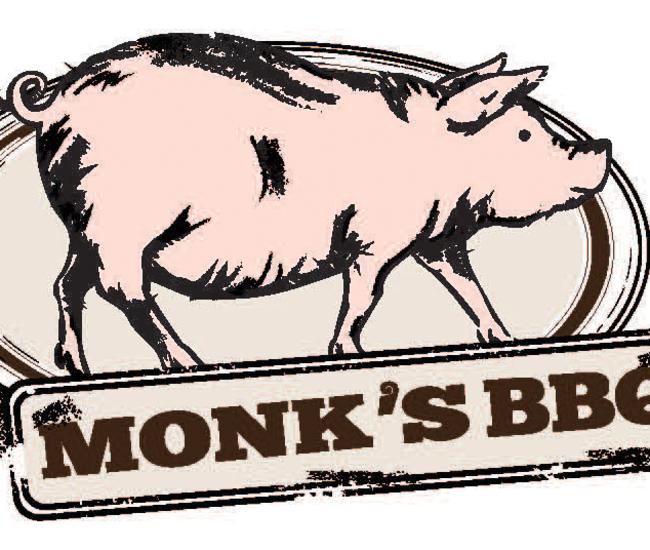 The Conche is an exclusive chocolate theme boutique restaurant located in the Villages at Leesburg and featuring an array of artisan...