Early one Monday morning in late August, before most Loudoun businesses had even opened, six wine experts gathered in a private room in Echelon, the sleek restaurant on Leesburg's King Street, to pass judgement on some of the finest wines in Loudoun County.
The experts, among them Sommelier Kristy MacDonald from the acclaimed Inn at Little Washington restaurant, American Wine Society Certified Judges Jennifer Krafts and Rex Bambling, Salamander Resort & Spa Sommelier Catherine Watkins, Sushi Nakazawa DC Sommelier Jeremy Halker and wine buyer Jason Bise were there to judge 121 entries from 23 Loudoun wineries entered in the annual Loudoun Wine Awards. The medal-winning wines will be poured at a Grand Tasting Reception immediately prior to a lavish awards ceremony dinner gala at Lansdowne Resort on October 20.
"Our goal is to deliver an appreciation of Loudoun wine and give it more exposure," said Competition Director Neil Wavra, chef-owner of Field & Main Restaurant in Fauquier County, who has overseen the judging for the past six years and will Emcee the October gala. "Loudoun winemakers are consummate professionals, and we see this in the incredible quality of the wines every year."
Echelon turned out to be the perfect locale for judgement day.
The wine-forward small plates restaurant was opened in 2020 by Todd and Aimee Henkle, owners of The Vineyards & Winery at Lost Creek, and it has the look and feel of a sophisticated wine cellar.
The process begins the evening before when competing wineries deliver their wines to the restaurant. Wavra and Sarah Walsh, a member of the Loudoun Wineries and Winegrowers Association (LWWA), open and test each bottle to ensure it is not corked or spoiled and then recork the bottles and cover them in brown paper bags so that the wines could not be identified.
By 9 a.m. the following morning the first wines were poured and labeled at a centerpiece bar and then ferried on trays to the glassed-in private dining room where the six judges - plus Wavra – sat. The private room had the hushed ambience of a church sanctum. The judging ended mid-afternoon with a brief break for lunch. Half a dozen volunteers, mostly local wine enthusiasts, were on hand to help label and carry glasses to and from the tasting room. As with a multi-course dinner at a great restaurant, the tasting progressed from lighter to more robust, starting with light whites, then rosés, then heavier whites and then a range of reds. "To prevent palate fatigue, I will also add some red wines in between the whites as the day goes on," explained Wavra.
 
There were 15 categories to be judged, from the best Albariño and Sauvignon Blanc to the best Cab Franc, Viognier and Vinifera. Some categories had a lot more entries. Loudoun is known for its Bordeaux blends and there were 25 entries for that category, tasted in flights of five throughout the day.
There are eight questions on the form; some have simple YES and NO answers while others ask "Is this wine CORRRECT or FLAWED" and "What are the shortcomings of this wine?"
Question six asks: "If possible, please identify what might make this wine better?" and question eight asks: "If tasked to serve this wine, how and where would you present this wine?"
Question seven is where the judges score the wine out of 100. The universally accepted points for rating wines is 96 to 100 for "Best in Class," 90-95 for "Top Quality," 85-89 "Noteworthy," 80-84 "Serviceable" and 79 and below "Not Notable."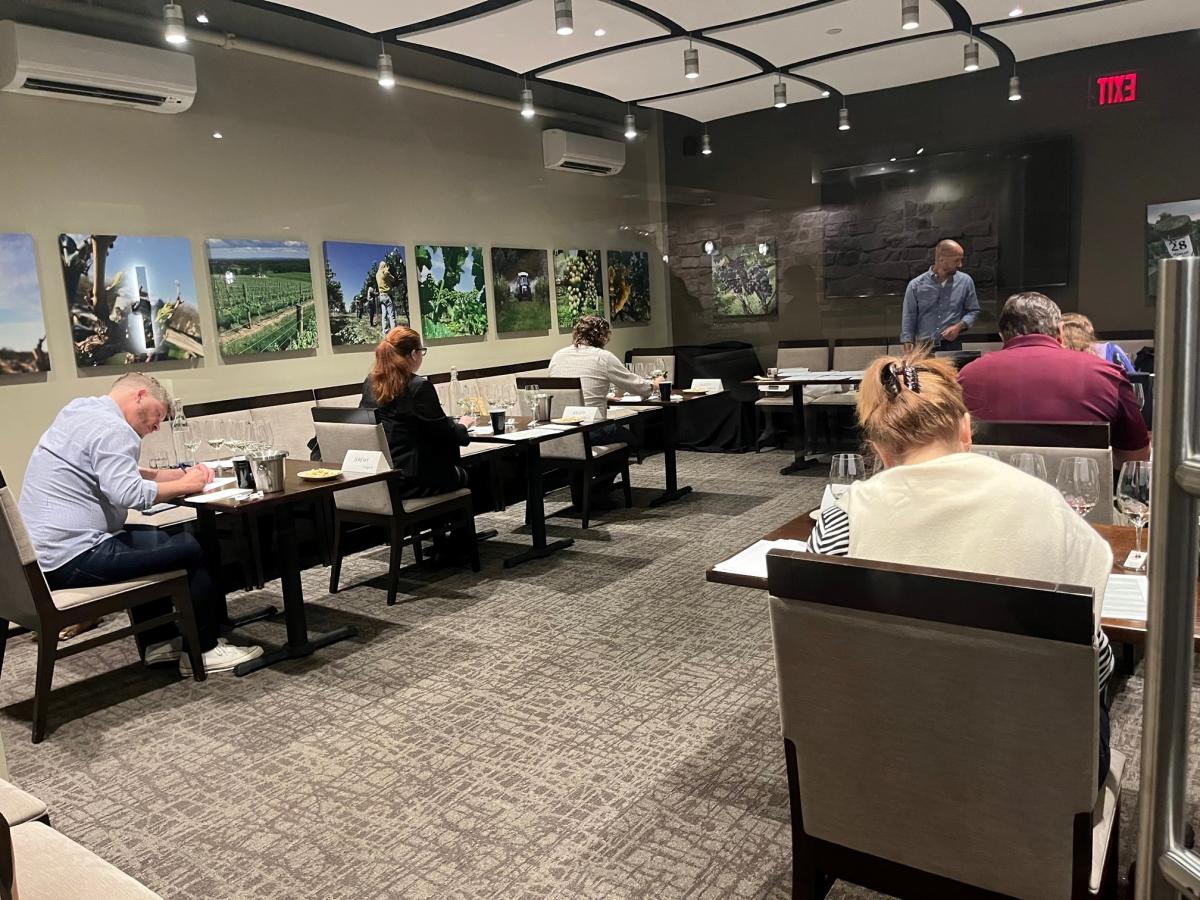 Blind tasting competitions differ in format around the world. Some work on a simple points system; others have a round table process in which judges taste and discuss each wine before coming up with a consensus. Wavra has developed a hybrid method that simplifies the process for the judges – and helps the Loudoun wine industry. Each judge gets an evaluation form to fill out for each wine. The judges can taste their wines as slowly or as quickly as possible before moving on to the next category. Once a section is completed, they hand their forms to Wavra who calculates the winners. The advantage of the comments system is that each competing winery receives the judges' remarks, thus getting feedback on what experts think about their wine and ways to possibly improve.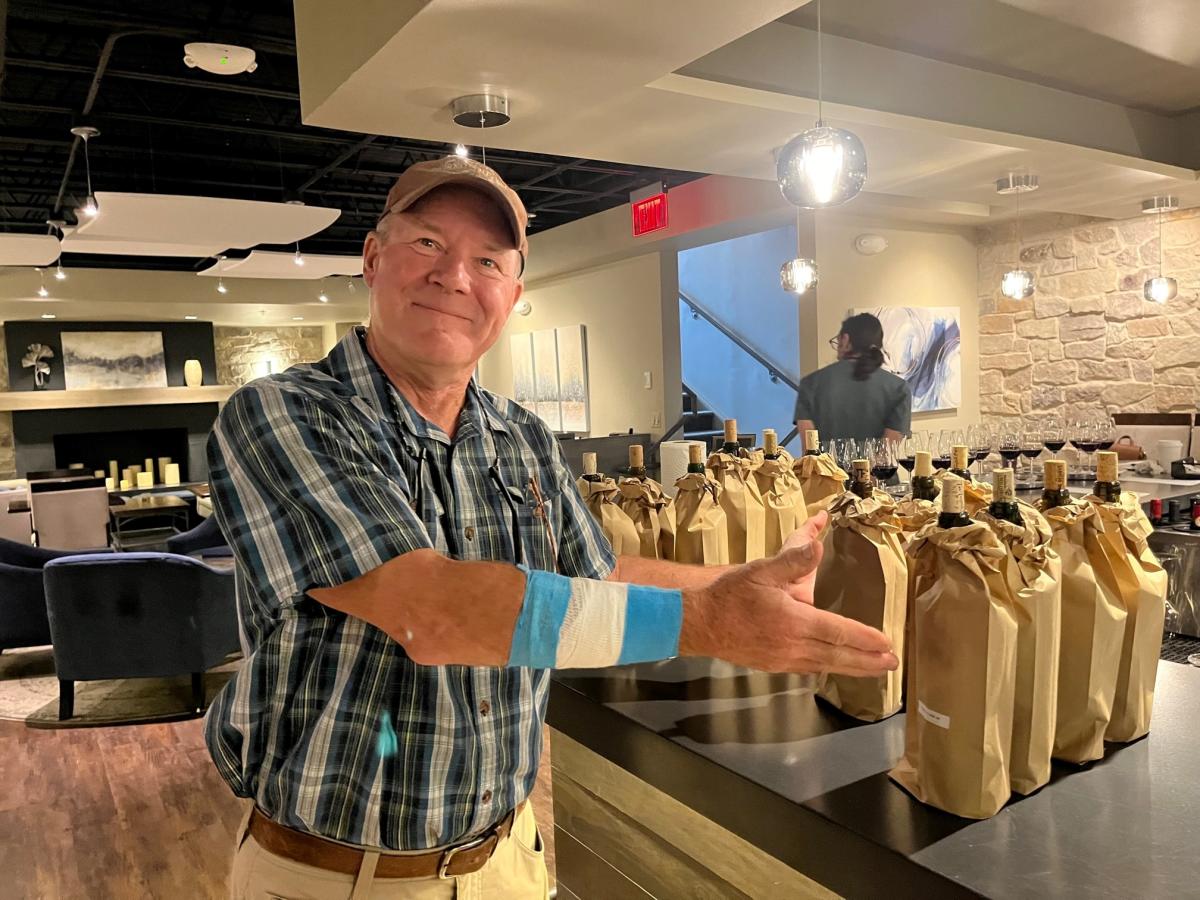 So how did the day go? 
While the winners won't be announced until October 20, judge Kristy MacDonald, sommelier at the Inn at Little Washington, was impressed.  "The quality has dramatically improved," she told Visit Loudoun during the lunch break. "Some of these could easily stand up with the best Cab Franc from the Loire or Chinon." She was particularly impressed with the Petit Manseng, the white wine grape varietal grown primarily in Southwest France but which has taken to Loudoun terroir.
MacDonald said there are several Virginia wines on the 2000 selection wine list at the Inn at Little Washington including an Albariño from Loudoun's Cana Vineyards. "There's a great demand for local wines from our visitors. They are really interested in Virginia wines and we present guests with a map of regional wineries to visit." As for Wavra, Loudoun, which is about to mark its 40th anniversary as a wine region, is at an exciting point in its development. "It's such a unique place. There's so much variety and experimentation because it's not yet known for one grape or style of wine," he said. "As a result, there is so much a consumer can experience."