Eleven years ago, my wife and I packed up our Volvo station wagon and two young kids and moved from Brooklyn, New York to Waterford, Loudoun County – swapping a sprawling metropolis of eight million people for the bucolic charm of a Quaker village with a population of 280.
I've never regretted it once.
For me, the charm and appeal of Loudoun is that it's a rare combination of country living alongside urban style and sophistication. Sure, we have open space – fresh mountain air, farm fields, dirt roads, stone-fenced lanes, parks, lakes, rivers and hiking trails – but we also have trendy towns and historic villages lined with galleries, museums, cafes, restaurants, cocktail bars and boutiques. The best of both worlds in other words. All that and Washington, D.C. is only a 40-minute drive away.
This week is National Travel and Tourism Week and in tribute to the industry that brings so many visitors (and much needed revenue to Loudoun), we spoke to local residents and asked them why they live or work in Loudoun and what they love about it.
Paul Walkinshaw, Lawyer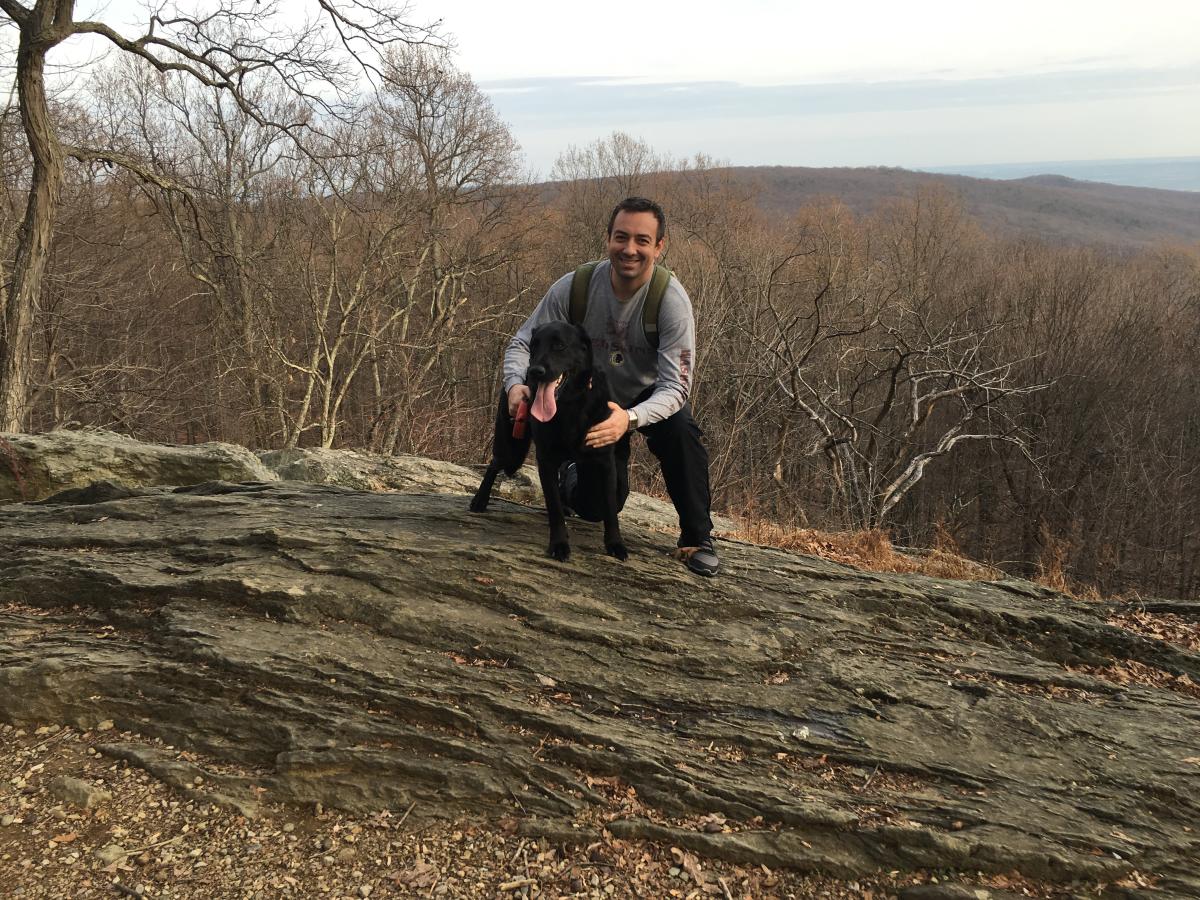 I've lived in the Purcellville/Lincoln area for 13 years. I grew up in Fairfax in the 1980s on five acres. We had horses and dogs. I wanted my son to have the same open space I grew up with and by the time he was born the only option was Loudoun.
Sure, it's changing but it's changing slowly, and the west of the county is still pretty much like it was when we moved here. I love hiking in the Blue Ridge, but if I had a secret place it would be Banshee Reeks Nature Reserve south of Leesburg. It's easy flat ground to hike in with lots of woods and shaded areas – great for the dogs.
Restaurant-wise I love the fried green tomatoes and Wagyu burger at Magnolias in Purcellville. The bartender there, Katherine, makes the best Old Fashioned this side of the Mississippi.
For secret places, I like the cocktails at Tarbenders and Nightshift in Leesburg – cool hidden away spots that remind me of bars in New York or New Orleans.
Luke Boring, PE Teacher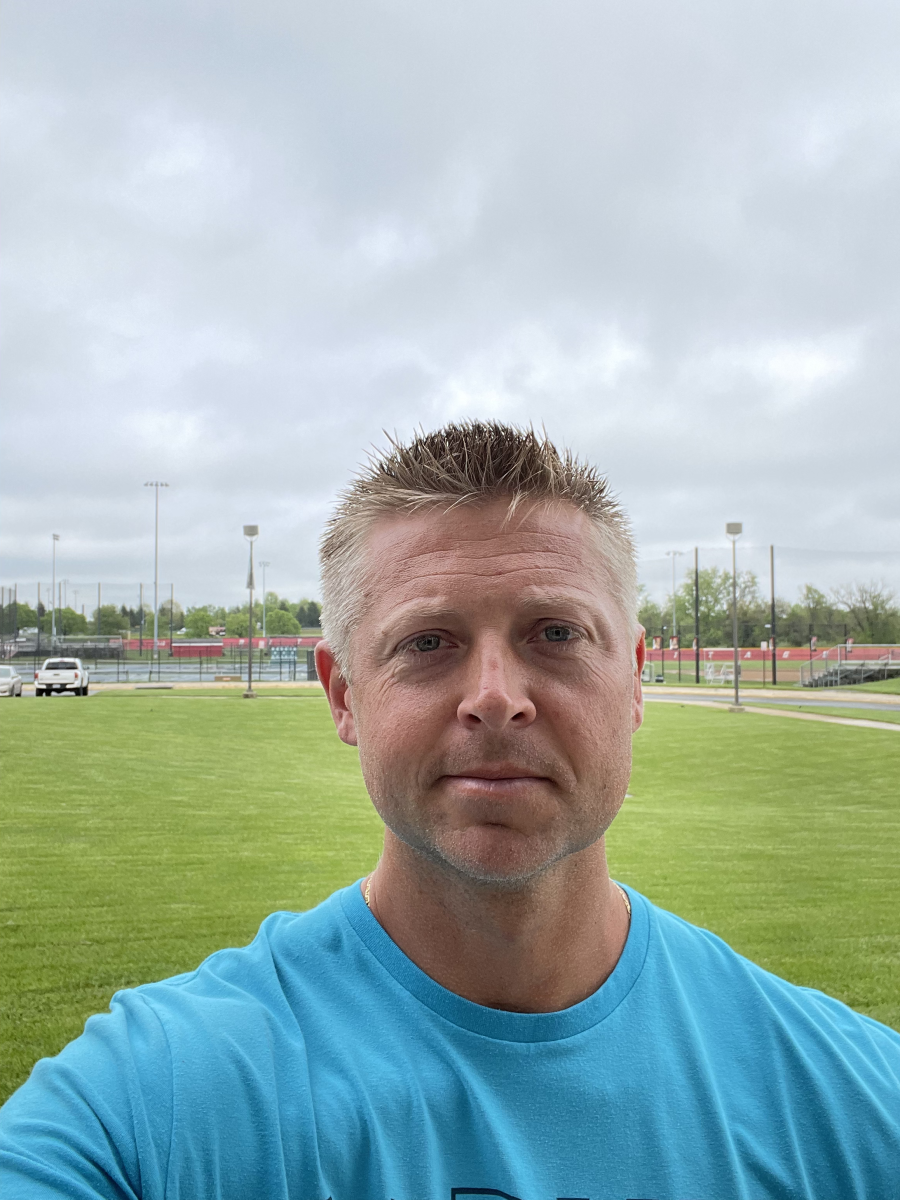 I grew up in Finger Lakes, New York and met my wife when I came to study at George Mason. We settled in Lovettsville after a few years in Sterling and Ashburn. Lovettsville is the perfect small town. Our neighbors are friendly, the kids run around everywhere and there are these great annual community events like Mayfest and Oktoberfest when everyone is out and about, and the kids are running around.
I love rural outdoors Loudoun – hiking trails, parks, fishing and golf courses – but you're also only 20 minutes from a town or shopping mall.  One of my favorite places to eat currently is More Better in Round Hill. The food and drinks are ridiculously good. I also like the more secret hole-in-the-wall places in Leesburg like Sidebar and The Wine Kitchen and walking around on First Fridays.
Our favorite place for a drink is Sunset Hills Vineyard for wine – we were members for a while – and Dirt Farm and Bluemont Vineyard on the mountain in Bluemont. We love sitting up there looking out on amazing views with a glass of great craft IPA or wine.
There are so many cultures, backgrounds and lifestyles in Loudoun melding into one.
The best of all worlds.
Georgia O'Neal - Artist and Teacher
I grew up in Manhattan and moved here when I got married 20 years ago.
My husband is a farmer from Loudoun. We live in an historic house near Waterford that has been in his family since before the Revolution.  Like New York, Loudoun has incredibly rich history.
When I first moved here I was worried I would miss New York – the lifestyle, diverse people, yoga, great food and all that. But Loudoun has grown so much I have all that at my fingertips now.
I enjoy the farms, dirt roads and open spaces in the west of the county, but I also love the excitement and diversity of the east where I teach.  I learn so much from the kids at my school who come from all over the world – Africa, India, China, Guatemala, Peru...
My favorite place for a drink is Wheatland Spring Farm + Brewery. I love their land beer but also the atmosphere and the setting – wooden benches, farm fields all around, mountain views. Plus, their Saturday farmers market which opens again this month after the winter.
Food wise I love Fireworks – my kids are addicted to their pizza. It's such a great place – you can feel comfortable as an adult on your own or with your friends or as a mom with your kids.
My new favorite spot – my secret place – is Hamilton Mercantile, the health food store on the main street in Hamilton. They sell all the regular health store items – fruit, veg, vitamins and supplements – but also remedies, skin care creams, tinctures, seasonal drinks, handmade jewelry and, more recently, coffee. They get their beans from local roasters Lone Oak, the best around, and I've convinced them to sell beans to me in five-ounce bags.  Their baristas are great too if you want a coffee on site.
Jillian Bull, Sales Associate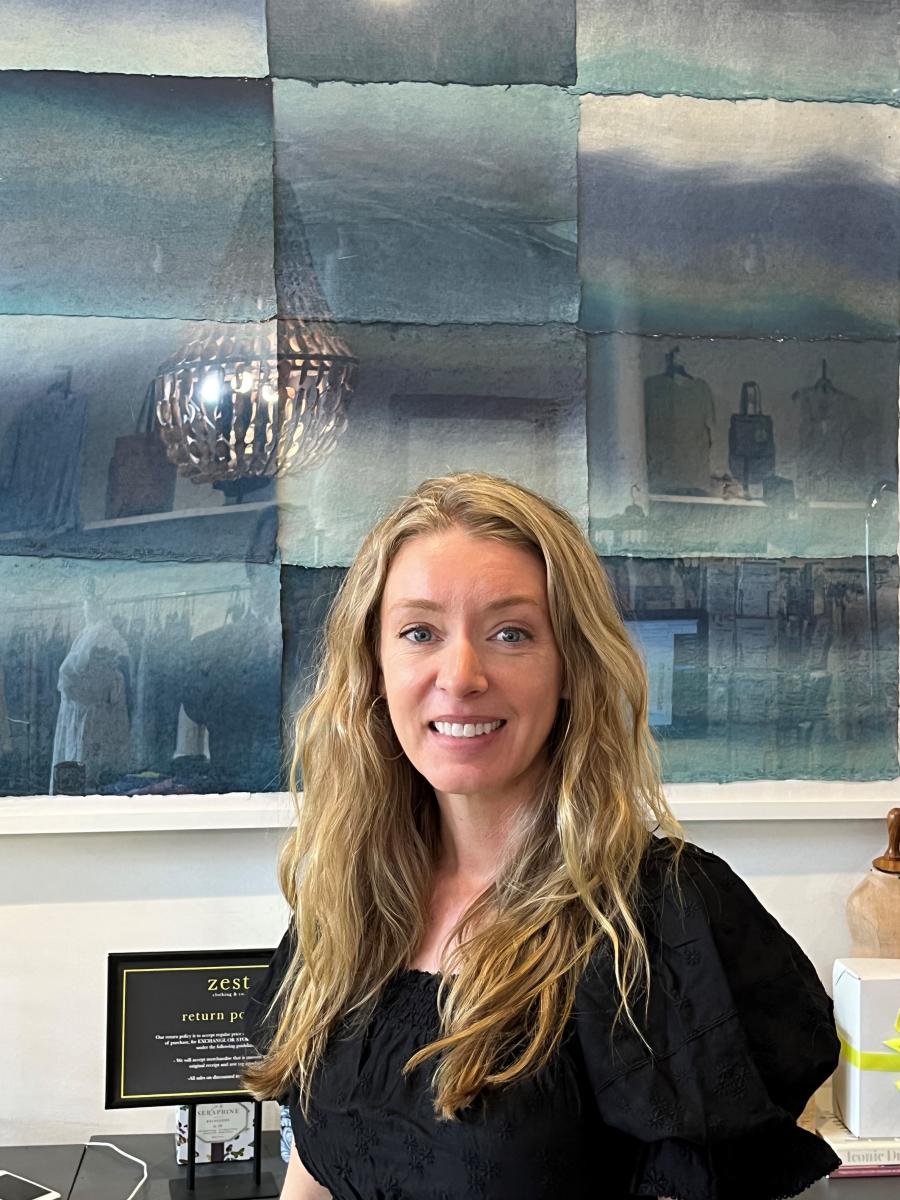 My husband is in the military. We lived in Alaska and Virginia Beach before moving to Middleburg three years ago. I work at Zest, the boutique on East Washington Street.
I love all the history in Loudoun and the beauty of the countryside – the open spaces and green fields.
My favorite places for a drink are Boxwood Winery in Middleburg and Fleetwood Farm Winery outside Leesburg. Both are incredibly stylish, in beautiful settings and they do great wines.
That said, my favorite drink is the Gin Gimlet they make at King Street Oyster Bar a few doors down from Zest in Middleburg. They pour it to perfection.
I like a lot of Middelburg restaurants, but I love Shoe's Cup & Cork in Leesburg. Their brunch with mimosas is amazing. When I'm there I usually try to go to Lucketts too and visit the antique shops there. You can find amazing vintage pieces. 
My secret place is the Welbourne Inn between Middleburg and St Louis. When we have friends visiting we always suggest they stay there. It's a bed and breakfast in a beautiful historic home and the family who run it will hang out with you and tell you amazing stories. You always want to return.
Christian Bentley, Publisher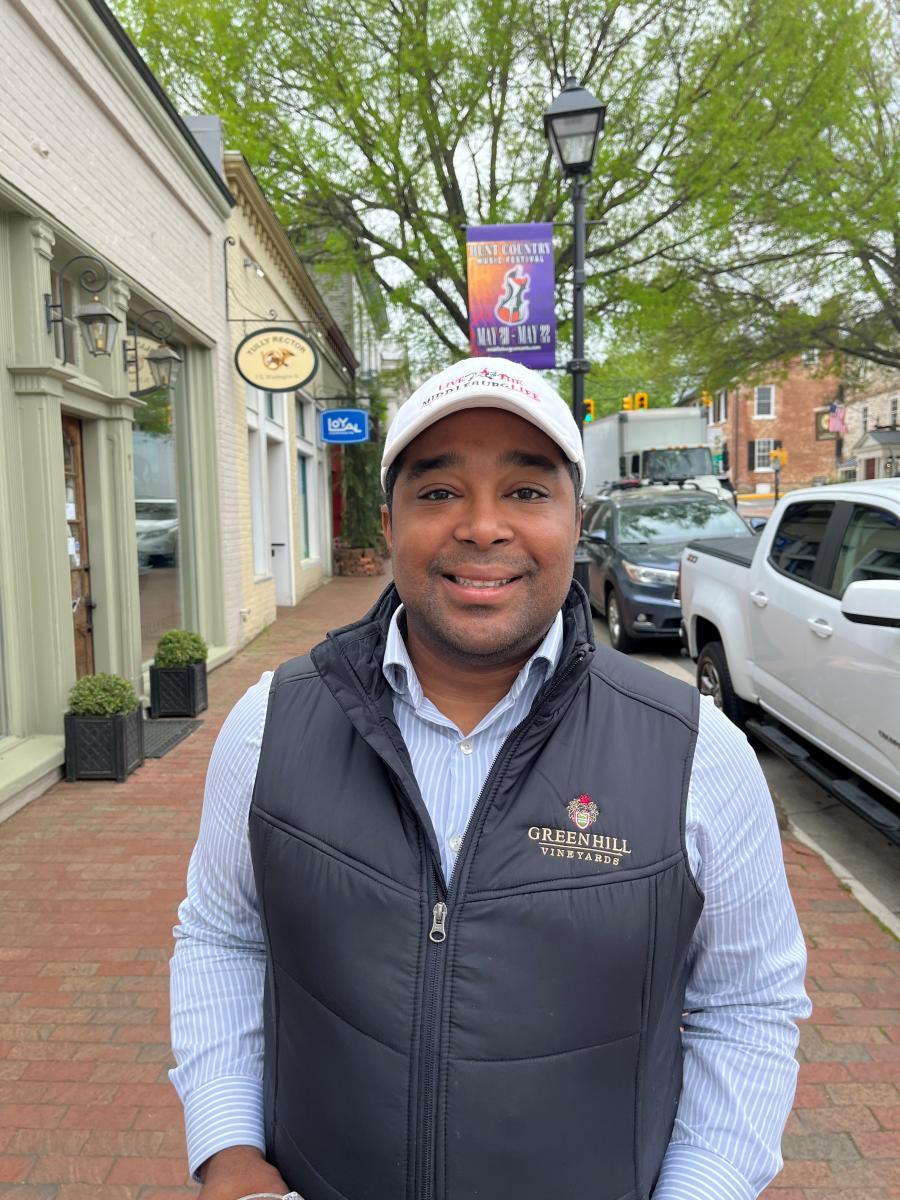 I lived in Bluemont for ten years before moving to Fairfax, but I still work in Loudoun every day so I consider myself a local.
What do I love about it? I'm a huge fan of the equestrian culture and the horse racing and polo scene.
I've also just joined the Middleburg Hunt, where Senator John Warner was once a member. It's quite a story if you consider I'm a descendant of Richard Bentley, a formerly enslaved person who escaped from a plantation in Loudoun during the Civil War.
Greenhill is my favorite winery – I happen to work there as the publisher of Middleburg Life – but I also love the world class distilleries springing up all over Loudoun.
My secret place however is The Aldie Peddler. Not many people have heard of it. It's rather unusual in that it sells an assortment of amazing hand-crafted Amish furniture like rocking chairs and garden tables made from Polylumber, alongside a wide selection of great wines from all over the world.
The owner Wally has had it forever and operates almost entirely via word of mouth.
It's one of the last of Loudoun's true hidden gems.