March is Women's History Month – a celebration of the contribution of women to events in history and contemporary society. 
Women have made a more than significant contribution to Loudoun, especially in the development of the county as a renowned craft beverage and tourism destination. Here we profile some of the dynamic female entrepreneurs who make Loudoun such a unique and appealing place to visit.
Lori Corcoran, Corcoran Vineyards & Cidery
California-born Lori Corcoran wanted to be an FBI agent and studied Administration of Justice at college. Instead, when she and her family relocated to a farm outside Waterford in 2002, they planted vines, started making wine (and later beer and cider) and never looked back. The FBI's loss has been the craft beverage scene's gain. Corcoran, the wine and cider maker at Corcoran Vineyards & Cidery, has an affinity for the whiskey barrel-aged port she makes, one of which she has cleverly titled USB. (USB port – get it?) While the family sold the beer business in 2017, they have ramped up cider production, making crisp, dry champagne-style ciders with names such as Sinful ("so good it must be a sin") and the barrel-aged Knot Head with hints of vanilla. "The skill is finding alchemy between art and science," Corcoran said. "The chemistry is in the balance; the art is in the finish." What's it like being a woman in the beverage industry in Loudoun? Corcoran said she doesn't see any difference, only that people are more amazed when they realize she does it all herself. She has heard women are supposed to have a better palate than men. "Who knows, but if we understand flavor profiles better maybe that's one of our innate advantages."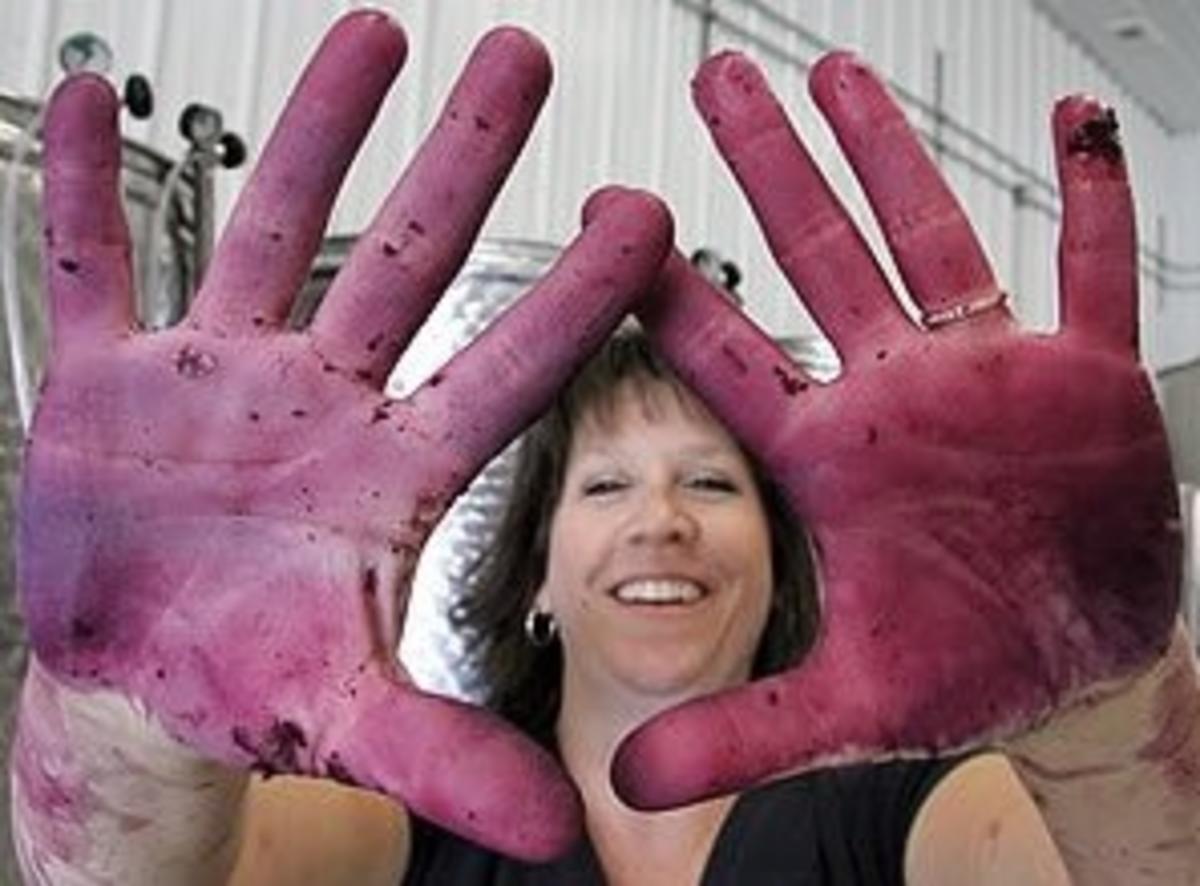 Tara Hampton, Axes & Os
Missouri-born, Loudoun-based Tara Hampton was a registered travel nurse for 13 years when she decided on a career change. In 2018 she went axe throwing with a group of friends at a venue in Washington DC and – boom! – the decision was made. In June 2020 Tara opened Axes & Os, the first axe throwing bar in Loudoun. The spacious, warehouse-style Sterling venue has 16 targets to throw at, a bar to one side selling wine, cider, canned cocktails and 13 varieties of local beer and a menu of great bar food. In February Axes & Os hosted its first international tournament, the prestigious Capitol City Classic, drawing fans and media from across the country. "Not to age myself but I wanted a bar like in the show Cheers," said Hampton. She's got exactly that. Aside from axe throwing, the venue hosts trivia nights and birthday and engagement parties, and pretty soon everybody knows your name.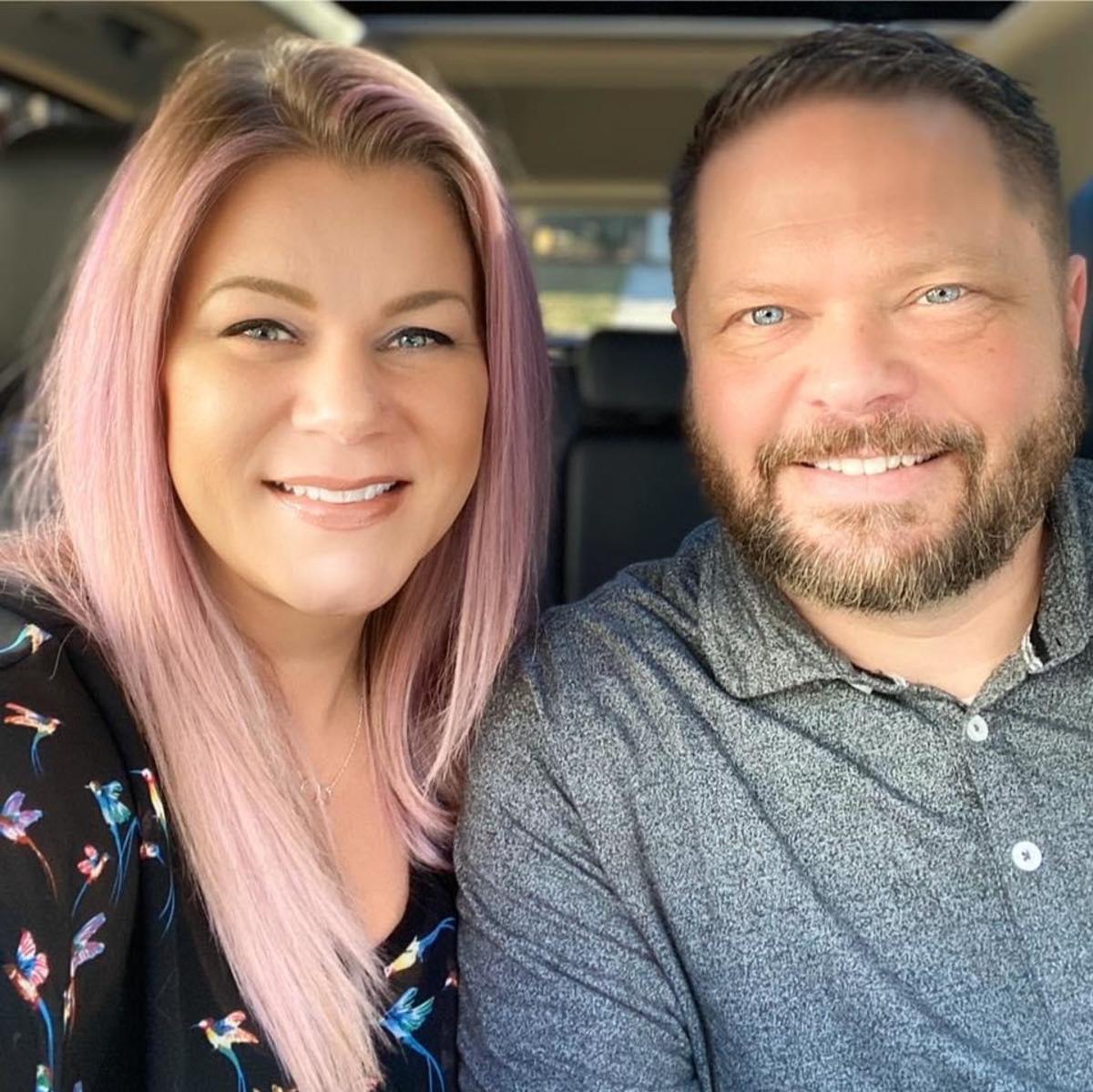 Becky Harris, Catoctin Creek Distilling Company
When Becky Harris and husband Scott opened Catoctin Creek Distilling Company in a former Buick dealership in downtown Purcellville in 2009, it became the first distillery in Loudoun since Prohibition. Fast forward 13 years and Becky is arguably the greatest female whiskey maker in America, her flagship Roundstone Rye sold in bars from Malibu to Munich. At the distillery, they also make a range of craft gin and brandy and serve craft cocktails in the tasting room, everything from pre-Prohibition classics to trendy modern concoctions. As a brand ambassador for Autograph Collection Hotels, Harris hosted the superb travel series "A Whiskey Maker's Exploration of Craft" as seen on The New Yorker website, with episodes in Tennessee and Germany. A chemical engineering graduate from the University of Madison, Harris made everything from phone parts to contact lenses before turning to distilling. What does she love about being a woman distiller in Loudoun? "I feel that my palate is key in designing the whiskey that so many people love, and that has become so well-regarded in international competitions. Loudoun is a really fantastic place to be a distiller. We have a wealth of brewers, winemakers, orchardists and a population of people keenly interested in where their food comes from and who makes it."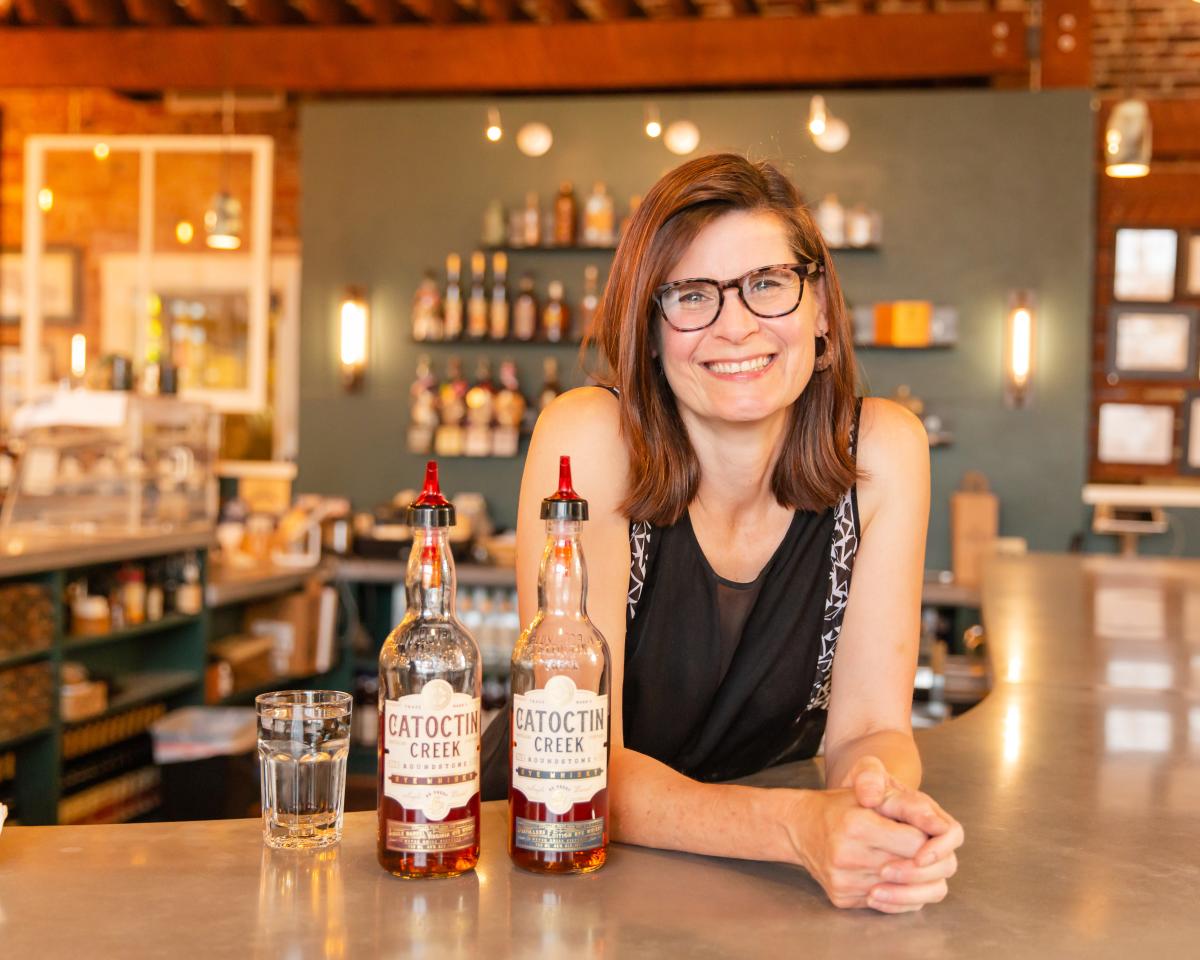 Monica Archondo, Sweet Signatures
Have a sweet tooth? Need a birthday party catered with gourmet designer chocolates? Northern Virginia native Monica Archondo, 41, channeled her love of chocolate into Sweet Signatures, a gourmet online chocolate and sweets business that's become so popular the shop ships to customers as far away as Alaska and Hawaii. Opened in 2008 in Alexandria, the business relocated to Sterling in 2016 and hasn't looked back. "We specialize in personalized treats like putting a photograph of a baby on a cookie or a business logo on a Graham cracker," said Archondo. There's a variety of treats to choose from with specialties including platters of chocolate covered Oreos and chocolate chip cookies. The shop only uses high grade imported Belgian chocolate as the base for all treats. Try one and you can tell.
Cheryl Strasser and Bre Grant, Cowbell Kitchen
Hands down one of the most elaborate salads in all of Loudoun is The Farm Bowl – a delectable mélange of roasted veggies, farm fresh greens, grains, beets, harissa, hummus, felafel and more – made at pocket-sized café and bakery Cowbell Kitchen, downtown Leesburg. Fans of "The Bowl" can thank Cowbell owners Cheryl Strasser and Bre Grant, the all-woman team who run the business. They formed a close bond after Bre's sister, Kaeley, tragically passed away in 2018. Cheryl and Kaeley had started the original Cowbell Kitchen on Market Street. Together, Cheryl, a baker of 30 years, and Bre, a marketer, keep Kaeley's dream going at their King Street spot, making sweet-smelling cakes, cookies, pastries and pies on top of cheese and bacon filled breakfast sandwiches, avocado toast, quiche, buckwheat pancakes and that incredible Farm Bowl – all ingredients sourced from regional farms. Magnificent.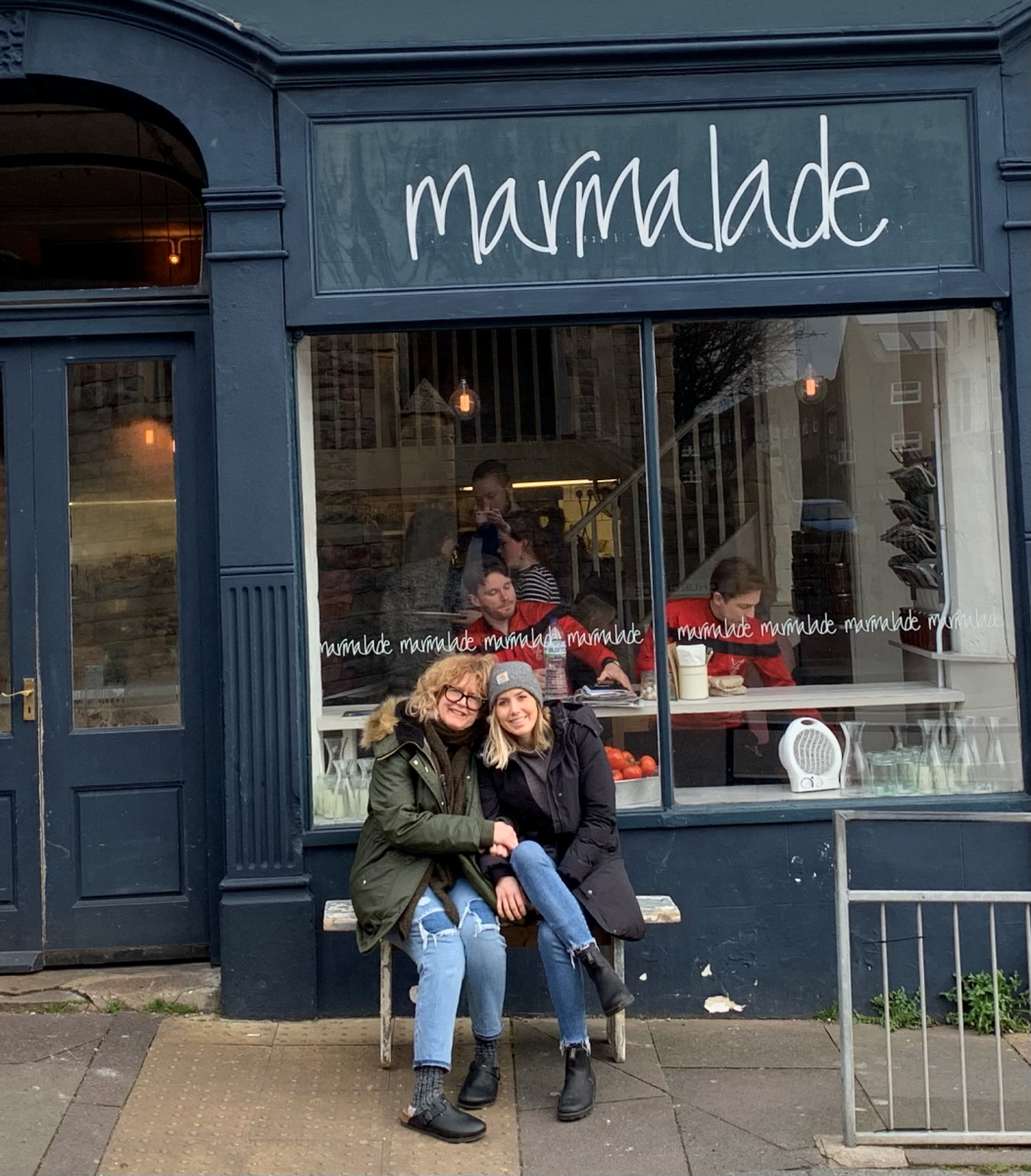 Manisha Shah, Stone Manor Boutique Inn
It's 8,000 miles from India to Loudoun but that didn't stop immigrant Manisha Shah from bringing a taste of India to DC's Wine Country®. In 2018, Mumbai born Manisha and her husband Prashant bought the beloved 1905-built Stone Manor Boutique Inn in lush countryside outside Lovettsville. Manisha, a marketing professional and architectural school graduate, has introduced a distinctive Indian finesse to the interiors and a dynamic flair to the events the property is known for. On top of hosting overnight guests, she caters as many as 45 weddings a year, preparing delectable Indian dishes for the occasion. "I have been cooking for family and friends as long as I've been in America, since the 80's," said Shah. "Stone Manor allowed me and my family to spread our love of food and weddings to others."