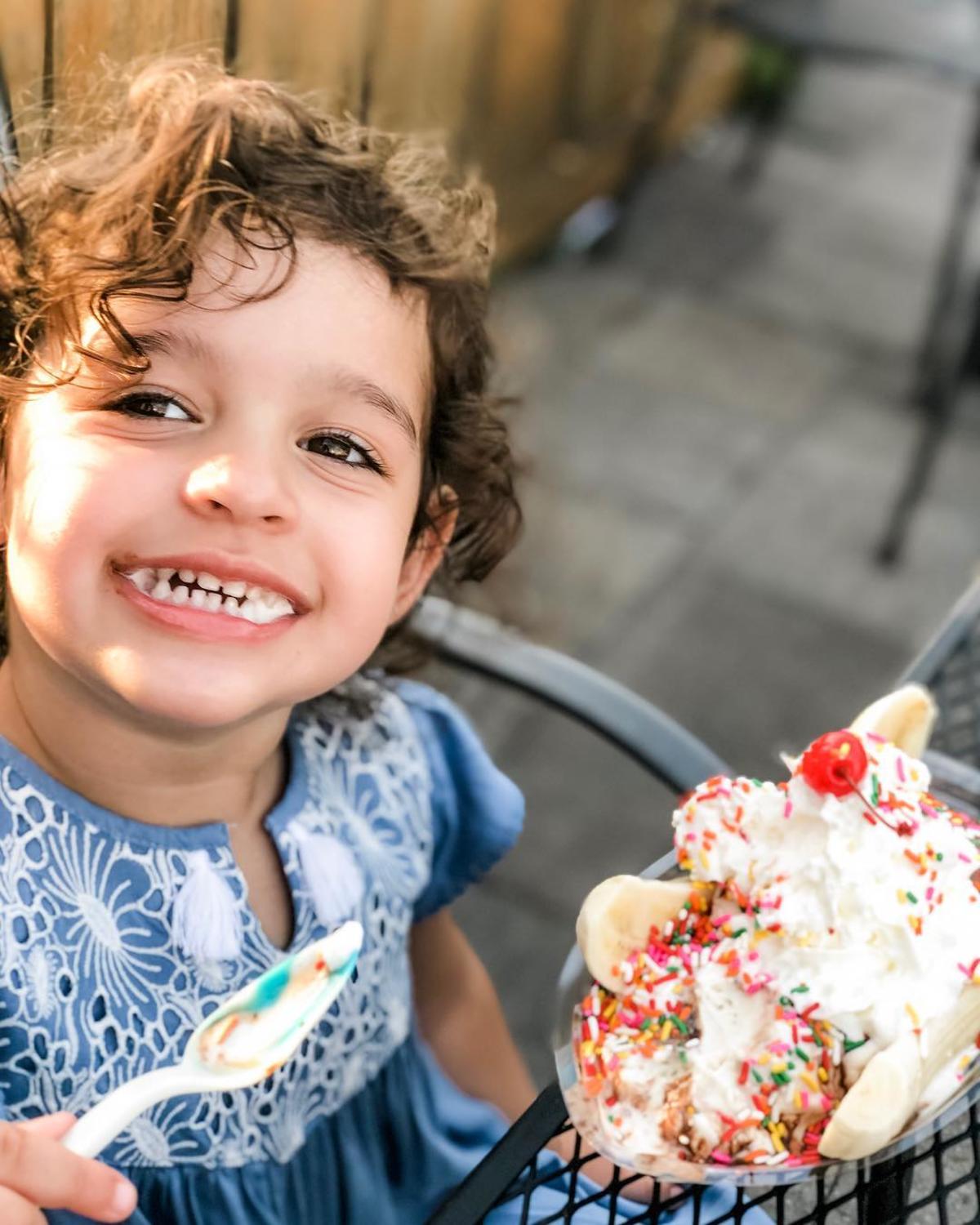 Summer is here, swimming pools are open and Loudoun's waterparks, lakes and rivers have never looked more inviting. But sometimes, we also need those cool treats to help beat the heat. From frozen custard and ice cream to wine slushies, iced lattes and a few more unusual treats in between, Loudoun has you covered.
How about frozen hot chocolate, for example?
"It sounds like an oxymoron, but it makes perfect sense," said Santosh Tiptur, chef-owner of chocolate forward fine dining restaurant The Conche in The Village at Leesburg. "We use our house hot chocolate, blend it over ice and then add a S'more – toasted house marshmallow and gram crackers with our own milk chocolate – as garnish."
The drink has been around since The Conche opened, but in summer it flies off the shelf.
Over in Ashburn, Meadows Original Frozen Custard at One Loudoun is a huge hit and open until 11 p.m. on Friday and Saturday nights in summer. You can cool down with classic products – frozen custard, Italian ice and yogurt – made fresh every day, but the shop recently added a range of sweet Arctic Swirl Slushies in a variety of flavors. The lines outside are testament to the quality. New to One Loudoun is The Yard Milkshake Bar featuring over-the-top specialty milkshakes that mix ice cream with toppings like cookie crisp, marshmallow cream and even New York Cheesecake.
Of course, ice cream is the ultimate cool summer treat, and while Loudoun has multiple soft serve locations (hello Gruto's!), farm fresh artisanal ice cream parlors are almost as ubiquitous as wineries.
Tipped Cow Creamery next to Monk's BBQ in Purcellville is a must- try the Blackberry and Strawberry flavors -, while the scoops at Parisian-style dessert house Mocatinas in downtown Leesburg, are so large they should be illegal. Mocatinas also has something rather intriguing for adults: Sorbetto e Vino, which is a mango, apricot or lemon sorbet infused with a glass of Sauvignon Blanc wine. All the rage at gelato houses in Italy, it's now available in Loudoun.
Talking adult drinks, many Loudoun wineries offer wine slushies in summer: cups of crushed ice mixed with wine, made by hand or machine. Bluemont Vineyard uses its signature Farm Table White for slushies, 868 Estate Vineyards does a delicate Peach Slushie and Dry Mill Vineyard & Winery has just reintroduced a range of slushies to the menu.
After an afternoon of wine slushies though, we all need a pick-me up, which means cold coffee.
You can't go wrong with the iced latte at Common Grounds in Middleburg or the nitro cold brew on draft at Happy Creek, Purcellville. But what about a truly decadent cold caffeine fix? King Street Coffee in Leesburg is offering the ultimate Italian dessert: the Affogato. This delectable drink consists of a double scoop of vanilla ice cream with a hot shot of Lone Oak espresso poured over it. The taste of hot craft espresso melting hand-crafted vanilla ice cream is simply to die for.
Stay cool, people!