Visit Loudoun Foundation
Mission Statement: 
The mission of the Visit Loudoun Foundation is to support and broaden the health and prosperity of the hospitality and tourism industry in Loudoun County, Virginia.
Overview: 
In 2007 Visit Loudoun worked through the Northern Virginia Community Foundation to establish a scholarship fund in order to offer scholarships to graduating Loudoun County high school seniors for continuing education in the fields of tourism and hospitality studies.
In March of 2008, Visit Loudoun created the Visit Loudoun Foundation (previously called the Loudoun Destination Foundation) as a 501(c)3 charitable affiliate in order to continue providing scholarships, as well as coordinate/support educational programs, pursue market research opportunities, and assist in bringing employment opportunities to the tourism and hospitality industry of Loudoun.
Fundraising events from 2007 through 2021 have enabled Visit Loudoun to award more than $160,000 in scholarship funds to students who have graduated from Loudoun County High Schools.
If you would like to donate to the Visit Loudoun Foundation to help with its mission to support the tourism industry, click the donate button below.
Visit Loudoun Foundation 
2022 Scholarship Opportunity
2022 Scholarship application can be found here
The Visit Loudoun Foundation is offering up to four $2,500 scholarships payable contingent upon studies in tourism and hospitality field being pursued.  The scholarships may be awarded to graduating high school seniors residing in Loudoun County, including, but not limited to, graduates of Loudoun County High Schools, home schools and private schools, who intend to pursue a career in the tourism and hospitality field. The field of tourism and hospitality offers rewarding careers in marketing, management and operations in an expanding industry that provides food, accommodations, and tourism services for people away from home. Examples include, but are not limited to:
destination management
hotel/hospitality management
cultural and heritage tourism
sport facility and leisure management
sports marketing
event planning
culinary arts
Scholarship application and supporting documents are due
to the Visit Loudoun Foundation no later than April 1, 2022
and can be mailed or emailed to the addresses below.
Visit Loudoun Foundation
112-G South Street, SE
Leesburg, VA 20175
email: Harp@visitloudoun.org
Board Members: 
Tony Stafford--Ford's Fish Shack, Board Chair, 
Erin Lombardi--EL Strategic, Board Vice-Chair
Beth Erickson--Visit Loudoun, Board Secretary/Treasurer
Carol Welti--Washington Airports Task Force
Leland Mahan--Hall, Monahan, Engle, Mahan, and Mitchell, Attorneys at Law
Gary Clemens--Loudoun County Clerk of Circuit Court
Robert Weil--Law Office of Robert J. Weil, PLLC 
Ronda Powell--Old 690 Brewing Co.
Victoria Melby--BCT Bank
Contact Us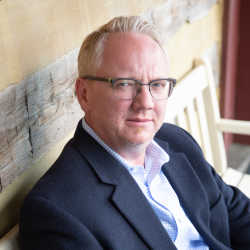 Greg Harp
Director of Finance & Administration
Visit Loudoun
Email: Harp@VisitLoudoun.org
Phone: 703-669-2008
Administrative support to President & CEO, Board of Directors, and Visit Loudoun Foundation, Office operations and vendor relations, Human resources, Finances