CALL FOR BOARD CANDIDATES
The Visit Loudoun Foundation is looking for individuals to serve three-year terms on its Board of Directors, from July 1, 2023 through June 30, 2026. Resumes must be received by COB on February 3, 2023. 
Interested candidates should submit a resume outlining their business/professional career, including any tourism-related experience. This may range from owning a tourism-related business, to having experience in hospitality and/or tourism marketing to volunteering with a tourism-related organization. Special business skills such as communications, community involvement, etc., should also be included.
To apply for the Visit Loudoun Foundation Board of Directors, three business references should accompany the resume along with a response to the statement: "My service on the Visit Loudoun Foundation will help build the future of tourism in Loudoun through…."
Submissions are due to the Visit Loudoun office by COB February 3, 2023. The office is located at 112  South Street, SE, Suite 200, Leesburg, VA 20175.  Electronic copies may be submitted to Greg Harp at harp@VisitLoudoun.org.  Following review of resumes, considered candidates will be scheduled for an interview with the Executive Committee of the Board in March 2023.
The Visit Loudoun Foundation was established in 2008 as a 501(c)3 charitable affiliate to support and broaden the health and prosperity of Loudoun's hospitality and tourism industry. The Foundation, through its fundraising efforts, offers scholarships to Loudoun's graduating high school seniors, as well as coordinates and supports industry educational programs and market research opportunities. Additional information on the Visit Loudoun Foundation may be found at https://www.visitloudoun.org/tourism-industry/about-us/visit-loudoun-foundation/
Visit Loudoun Foundation
Mission Statement: 
The mission of the Visit Loudoun Foundation is to support and broaden the health and prosperity of the hospitality and tourism industry in Loudoun County, Virginia.
Overview: 
In 2007 Visit Loudoun worked through the Northern Virginia Community Foundation to establish a scholarship fund in order to offer scholarships to graduating Loudoun County high school seniors for continuing education in the fields of tourism and hospitality studies.
In March of 2008, Visit Loudoun created the Visit Loudoun Foundation (previously called the Loudoun Destination Foundation) as a 501(c)3 charitable affiliate in order to continue providing scholarships, as well as coordinate/support educational programs, pursue market research opportunities, and assist in bringing employment opportunities to the tourism and hospitality industry of Loudoun.
Fundraising events from 2007 through 2021 have enabled Visit Loudoun to award more than $160,000 in scholarship funds to students who have graduated from Loudoun County High Schools.
If you would like to donate to the Visit Loudoun Foundation to help with its mission to support the tourism industry, click the donate button below.
Board Members: 
Tony Stafford--Ford's Fish Shack, Board Chair, 
Erin Lombardi--EL Strategic, Board Vice-Chair
Beth Erickson--Visit Loudoun, Board Secretary/Treasurer
Carol Welti--Washington Airports Task Force
Leland Mahan--Hall, Monahan, Engle, Mahan, and Mitchell, Attorneys at Law
Gary Clemens--Loudoun County Clerk of Circuit Court
Robert Weil--Law Office of Robert J. Weil, PLLC 
Ronda Powell--Old 690 Brewing Co.
Victoria Melby--BCT Bank
Contact Us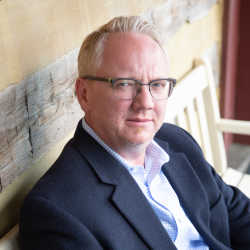 Greg Harp
Director of Finance & Administration
Visit Loudoun
Email: Harp@VisitLoudoun.org
Phone: 703-669-2008
Administrative support to President & CEO, Board of Directors, and Visit Loudoun Foundation, Office operations and vendor relations, Human resources, Finances