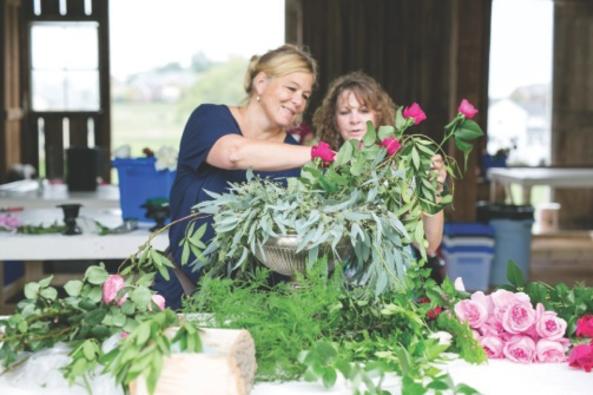 See Photos (1)
The Leesburg Garden Club Invites You To A Day With Holly Heider Chapple
44337 Spinks Ferry Road
Leesburg, VA 20176
Dates: September 21, 2016
Location: At Riverside on the Potomac
Time: 9:00 AM to 4:00 PM
Price: Fee until September 6th $150; After September 6th fee is $175
Overview

The Leesburg Garden Club invites you to spend a special day with award-winning floral designer Holly Heider Chapple. Know the world over, Holly will have you up to your elbows in beautiful flowers and lead you through the basics of show stopping floral design.

Free includes a scrumptious box lunch by Savoir Fare LTD.

Coffee and sweets food truck and floral/garden vendors will be available during the breaks.