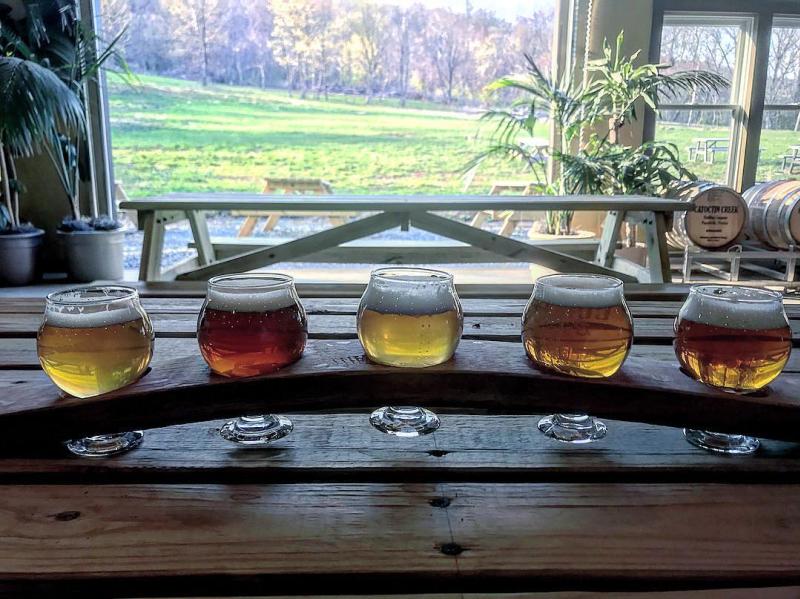 Photo via @bridge_smith23
Virginia is for (Beer) Lovers! 
Virginia is known for many things; our beautiful beaches and mountains, our pivotal colonial and Civil War history, our roaring Northern Virginia tech economy and our increasingly world-renowned wineries. But what about beer?  Well, craft beer fans I have great news for you: Virginia is for lovers, but Virginia is also for people who love beer!  The history of beer and the history of our great Commonwealth have been intertwined for over 400 years.  Consider this:
➹    The first record of colonial brewing in Virginia dates to 1587, and natives had been brewing corn-based beer on these lands for centuries before that. 
➹    When Jamestown was settled in 1607 the colonists immediately began brewing beer to replace the beer they drank on the voyage over. 
➹    George Washington, Thomas Jefferson and James Madison were all brewers, and Washington had a commercial brewery on his estate in Mount Vernon.
➹    George Washington sponsored "buy American beer" movement in 1789 to help the fledgling US develop a homegrown beer industry.
➹    Meanwhile Jefferson and Madison were toying with ideas like a National Brewery in Washington DC and even a cabinet-level Secretary of Beer. Neither happened but imagine if they had!
The advent of Prohibition effectively killed the beer industry nationwide and in Virginia, and the Commonwealth's brewing tradition went largely dormant in the decades to follow. Then in the 1980s the sleeping giant stirred back to life when a Virginia brewery won gold at the first ever Great American Beer Festival.  
Craft breweries began reopening their doors statewide and by 1994 there were 40 craft breweries scattered across the state. Virginia was primed for a craft beer renaissance and that came when the state government passed SB604 into law, finally allowing breweries to serve their own beer on premise without a full-service restaurant. At the same time, then Governor McDonnell also proclaimed the first annual Virginia Craft Beer Month for August 2012, putting the resources of the state's tourism industry behind its beer industry.  The results have been stunning.  
Today, Virginia boasts more than 250 licensed breweries, 12th most in the United States!
Loudoun County has become a nationally recognized craft beer hub, boasting more than 30 craft breweries. Our craft breweries are hotbeds of brewing innovation and are every bit as diverse as the county that they call home.  From the traditional industrial look and feel of the breweries in Sterling and Dulles, to the downtown charm of Leesburg and Purcellville, to the expansive and scenic farm breweries in Western Loudoun, there is a happy home for every craft beer fan.
And now immersing yourself in the Loudoun craft beer scene is easier and more accessible than ever with Visit Loudoun's LoCo Ale Trail campaign and passport. The LoCo Ale Trail groups breweries into "clusters" based on geographic and thematic similarity; including the Dulles Corridor cluster, the Leesburg Downtown cluster, the Purcellville Gateway cluster and the Farm Brewery cluster.
Craft beer fans can obtain a free ale trail passport from Visit Loudoun's Visitor Center in downtown Leesburg or at any Loudoun brewery. Collect stamps at breweries to win prizes for completing individual clusters or for conquering the entire LoCo Ale Trail.
Brewery owners said this campaign has been a runaway success.  Richard Hartogs, owner of Rocket Frog Brewery in the Dulles Corridor cluster said he get a steady stream of customers looking for passport stamps. The owners of nearby Crooked Run and Beltway breweries said customers seem to "make a day of it" by checking off each brewery in the area.
So what are you waiting for beer fans?  Grab your passport and let's go on a LoCo Ale Trail adventure!
Every Saturday this month we will provide a glimpse into a different LoCo Ale Trail cluster, starting with farm breweries and particularly B Chord Brewing, which will host The Lindsay Volkswagen of Dulles Summer of Love Music Festival, presented by iHeartRadio on August 17 - featuring Michael Glabicki of Rusted Root and his new band, Uprooted!
Check back next week for insider information, tips and insights on how you can #ConquertheTrail!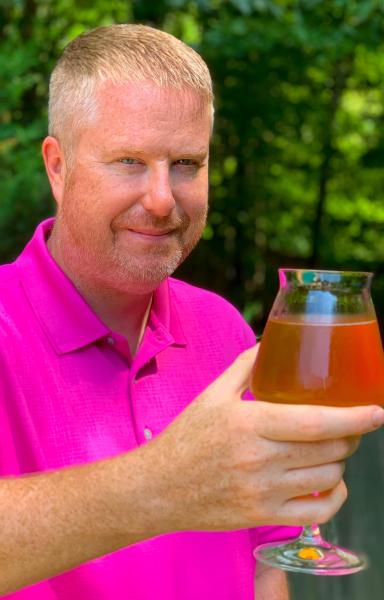 Guest Blogger and Certified Cicerone Brian Hennighausen is a lifelong Northern Virginia resident and craft beer lover.  You can follow him on Instagram @brewscapes or on his website www.brewscapes.org!