From former marines making succulent BBQ to navy pilots crafting award-winning wines and ex-soldiers crafting wood-carved American flags, Loudoun is home to several talented veterans who have opened innovative and inspirational businesses in the community. This Veterans Day, we highlight five veteran-owned businesses to support not just on the holiday, but throughout the year.
Former marine Jason "Red" Banks is the owner of Reds BBQ & Pizzeria, a business he runs out of a custom-built mobile BBQ pit and pizza oven which he calls Red Force One. A resident of Ashburn, Banks operates his truck on weekends, dispensing superb brisket, ribs and authentic Neapolitan pizza to a growing army of grateful fans. "BBQ and Pizza do not have a season and the Loudoun community has supported me and my veteran-owned business year-round," said Banks. A true patriot, during the height of COVID he served and delivered more than 5,000 free meals to under privileged residents of Loudoun, often beginning his events with the raising of the flag and a rousing rendition of the national anthem.
Find him at various Loudoun wineries, breweries and community events over the next few months. He is also teaming up with Toys for Tots to raise money to buy toys this holiday season. For information visit www.redsbbqandpizzeria.com where you can also order online.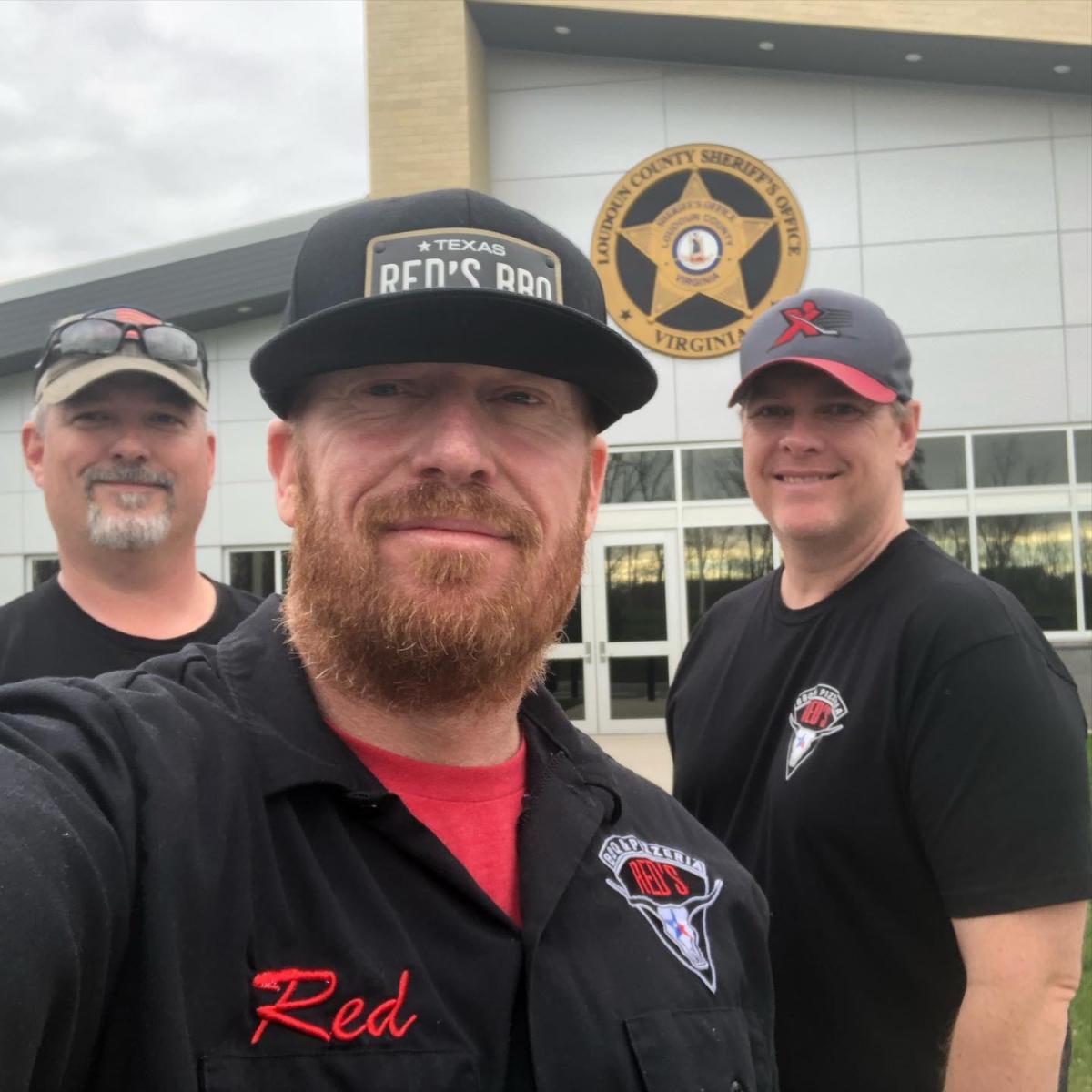 Five years ago, Leesburg-based veteran combat pilot Brian Steorts and his friend Joe Shamess founded Flags of Valor, a business specializing in carving and painting decorative wooden American flags to sell to patriots across the U.S. The company, which has an all combat veteran staff, has a range of products including hand- crafted wooden American flags, Made in America flag clothing, wooden state flags and more. They also make wooden American flag build kits for elementary-aged kids – the perfect holiday gift – and appear at multiple festivals and Leesburg and Loudoun craft shows during the year. "We also help local organizations with similar missions by donating flags for fundraisers connected to supporting our military and first responders," said Steorts. Order flags online at www.flagsofvalor.com/ or call 703-729-8640.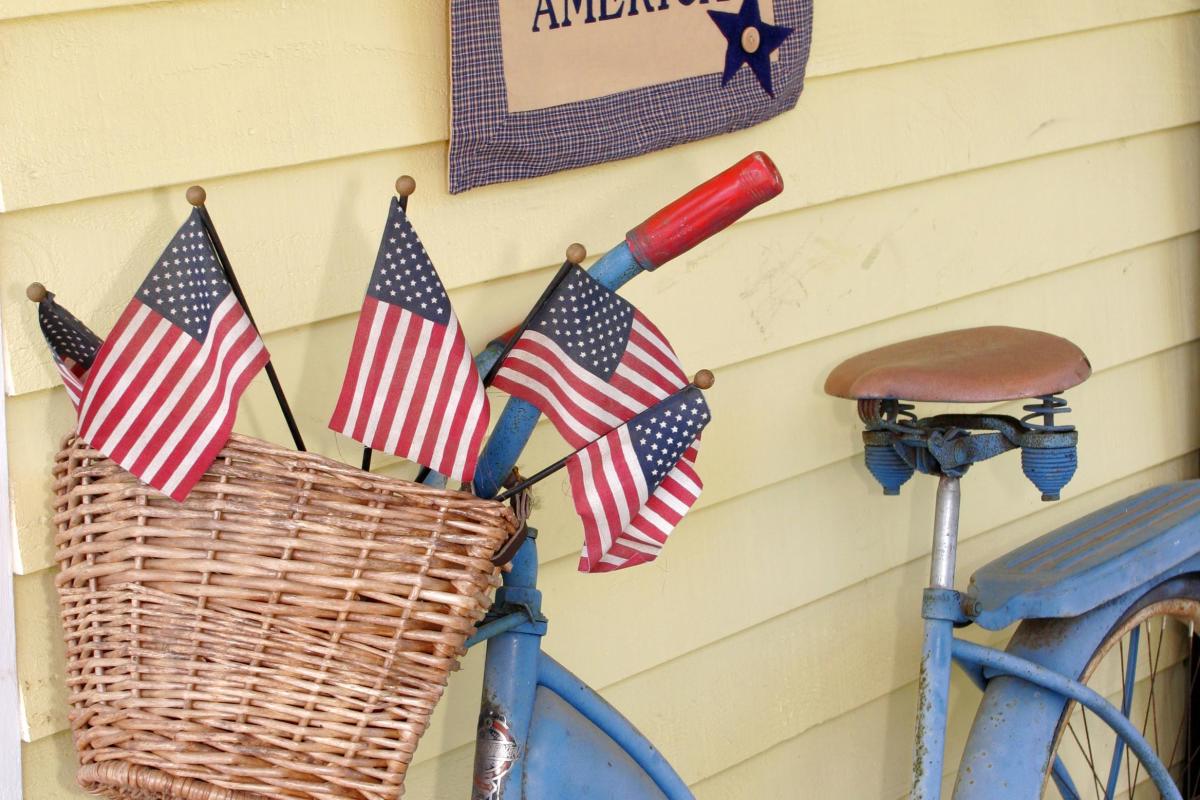 Renee Ventrice and her husband Don met in Spain in 1993 where they were both working as cryptologists – code breakers and signal analysts – for the navy. Twenty years later they live in Loudoun where they've cracked the code on luxury wine tours into DC's Wine Country®. In 2016 they founded Cork & Keg Tours, inspired by bespoke wine tours they experienced on trips to California wine country. "No one was offering what we experienced in Sonoma, so we decided to bring a luxurious version of that here," said Ventrice. A certified WSET2 wine educator, Ventrice guides most of the tours herself, selecting which wineries to visit and vintages to recommend based on the personal preferences of her clients. The tour, which typically stops and two or three wineries, takes place in a Mercedes Sprinter outfitted with two HD TVs and a sparkling wine bar. Renee and Don have also added concierge-level services such as photo slideshows, decorations and even karaoke sessions between wineries for party groups. The couple also supports the non-profit Veterans Moving Forward, an organization that trains and provides service dogs to wounded veterans.
Pilot Mark Malick met aeronautical engineer Maggie when they both served in the navy. They married, and in 2001 started planting grapes on a 215-acre Christmas tree farm in the foothills of the Short Hill Mountains, in northwest Loudoun. They excavated part of the grounds to install an underground cellar, ideal for storing wines at just the right temperature, and named the estate Maggie Malick Wine Caves. Today Mark, who went on to become a commercial airline pilot, is the viticulturalist at the estate and Maggie is the winemaker, in between her engineering job in the D.C. area. Aside from serving award-winning wine, they offer a range of gourmet cheeses and other snacks best enjoyed in a tranquil patio and wine garden just beyond the subterranean tasting room.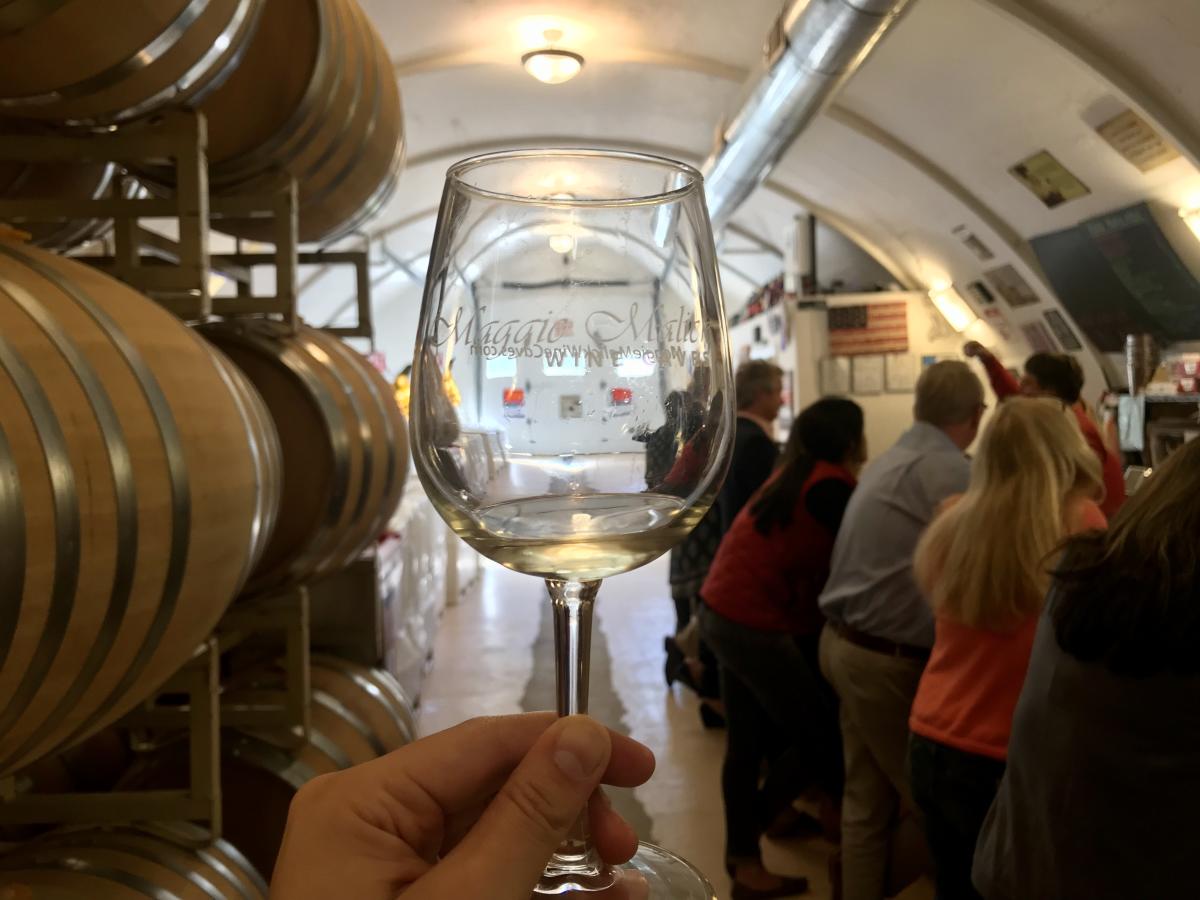 Nestled in the scenic foothills of the Blue Ridge Mountains in historic Bluemont, Boulder Crest is a wounded warrior's retreat that heals, trains and advocates for combat veterans, first responders and their families who have experienced trauma. Soldiers and families get to stay in cabins on the grounds where they receive medical and mental treatment from some of the world's leading medical experts and have access to miles of hiking trails and other outdoor pursuits. Although not open to the public, Loudoun residents looking to support the program can visit www.bouldercrest.org/ or call 540 554 2727.