As seen in Loudoun Now's "Get Out Loudoun" publication.
October is one of the best times to explore Loudoun as the county's rich agricultural heritage provides a bounty of experiences that make the season memorable. From wine harvests and farm festivals, to celebrations in Loudoun's historic towns, the possibilities to enjoy the beautiful fall foliage, crisp temperatures and delicious fall treats are endless. 
Home to 40-plus wineries, Loudoun leads the Commonwealth for the number of vineyard experiences in one destination, which makes it the perfect place to celebrate Virginia Wine Month. In 2018, Loudoun wineries welcomed over 500,000 visitors and about 1,500 tons of grapes were harvested from the vineyards. Celebrate the end of harvest with local farmers and winemakers at one of many events and activities going on in Loudoun. Savor a family-style, farm-to-table Harvest Dinner October 17 at Bluemont Vineyard or partake in a blind wine tasting class at Winery 32 on October 26. Many wineries offer vineyard tours to discover the process of getting grapes from vine to glass while others offer live music, special food pairings and other activities that allow visitors to enjoy the breathtaking vineyard views and be immersed in Loudoun's rich wine scene.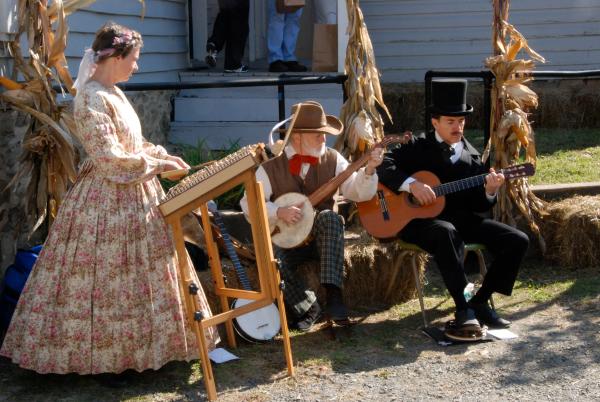 Photo via The Waterford Foundation
While the vineyards are bustling with harvest activities, Loudoun's farms and historic towns are also hosting countless events to celebrate the changing season.  
Throughout October, Great Country Farms has its annual Fall Pumpkin Harvest Festival complete with pig races, wagon rides, pumpkin picking and a corn maze that pays tribute to the 50th anniversary of the Virginia is for Lovers slogan. On October 4, the Village of Waterford will host the 75th Annual Waterford Fair, including period re-enactors, historic home tours, heritage craft artisans and more. The Loudoun Fall Farm Tour takes place October 19-20th and offers a great chance to tour dozens of local farms.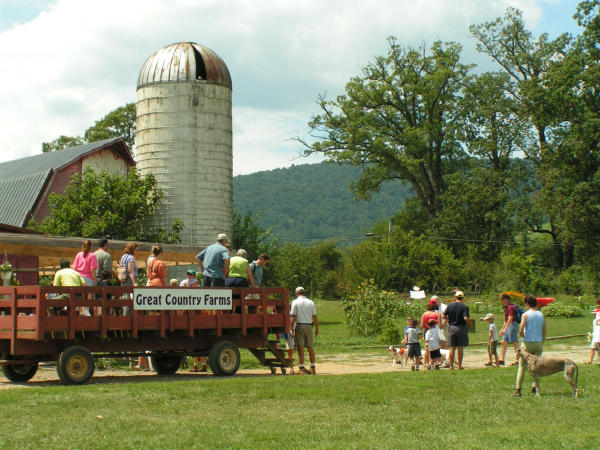 Photo via Great Country Farms
Music and film lovers have some unique opportunities this month with Tracy Hamlin's Sweet Jazz and Wine Festival at Tarara Winery on October 12 and the return of the Middleburg Film Festival October 17-20. And of course, anyone who likes a good scare should come to Leesburg's award-winning haunted house, Shocktober, which opens its 10th season on October 4th. 
With so many activities and a wealth of scenic vineyards, farms and country roads to explore, this truly is the best time of year to experience Loudoun. For more information on events and ways to enjoy fall in Loudoun, explore our website!