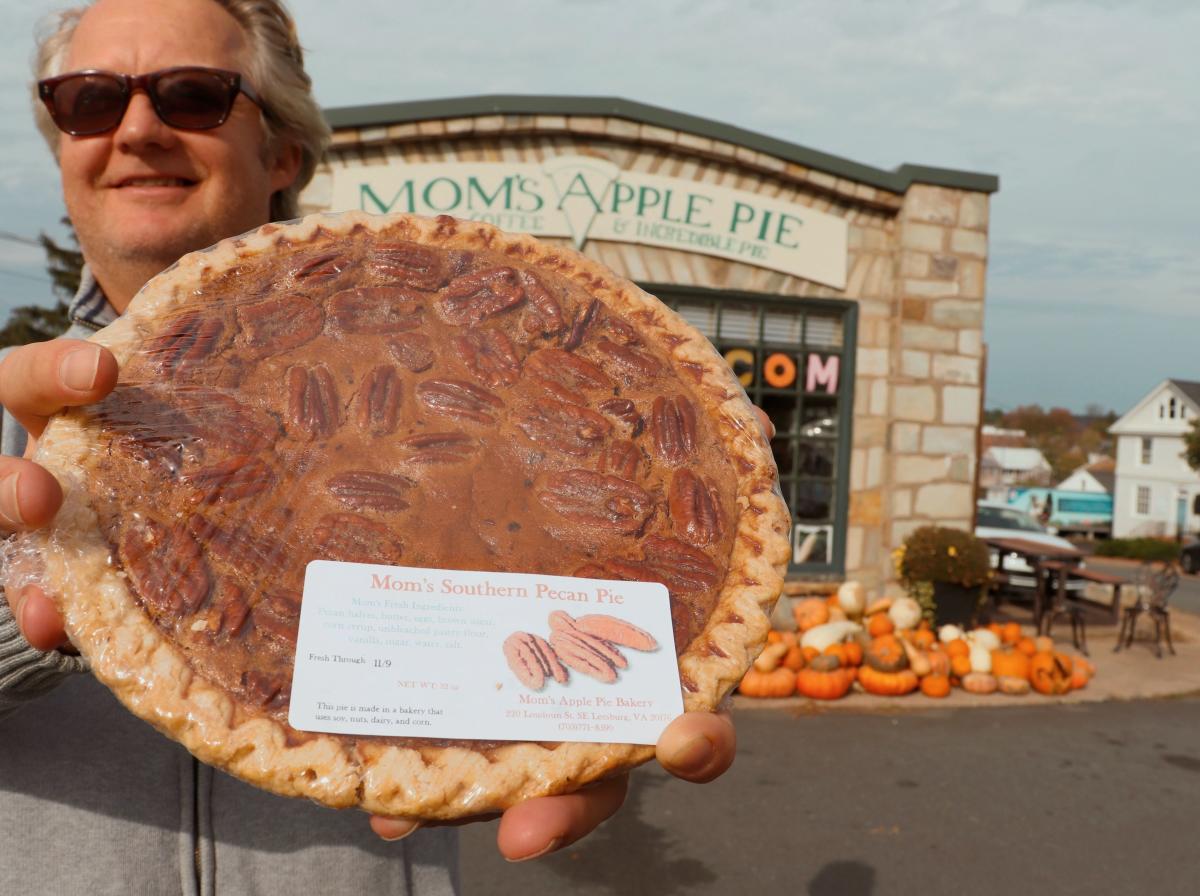 Take Loudoun to your Thanksgiving Table
We're blessed in Loudoun to be surrounded by superb wineries and breweries, a bounty of fresh farm produce and a subculture of creative artisans designing everything from ceramic wine cups to floral centerpieces. There's no better time to take advantage of this epicurean abundance and crafting talent than when planning your upcoming Thanksgiving dinner feast. 
Start with the fundamentals: table décor. Pre-order a gorgeous Thanksgiving flower arrangement of roses, berries, mums, foraged materials and other blooms from Holly Chapple's wonderful Hope Flower Farm in Waterford. She also offers garlands and wreaths for mantles and doors.
Loudoun produce always tastes good, but it's more complete when served on locally made dinnerware. At the Clay & Metal Loft, Leesburg, potter Amy Mason fire glazes bowls, plates and decorative wine cups that look gorgeous on a dinner table while at Gateway Gallery, Round Hill you can pick up glass artist Liz Cresap's exquisite kiln blown vases, dishes, cups and cheese plates.
Let's talk turkey. The unquestionable star of Thanksgiving is the big bird and multiple farms in Loudoun raise and sell them. Where to try? Day Spring Farm in Middleburg sells pasture-raised, organically fed birds while North Fork Fields in Hillsboro raises delicious heritage-breed White Holland turkeys. Nearby Dawson Gap Farm sells Broad Breasted turkeys raised without artificial additives, chemicals or GMOs.
While shopping for dinner, be sure to pick up fresh sides, too. Farmer John's Market on Route 15 north of Leesburg is the go-to market of many local chefs, perfect for procuring the freshest potatoes, green beans, cranberries and mushrooms for your stuffing.  While out, pick up some goat cheese for that charcuterie plate from Georges Mill Farm, and apple, peach or pecan pies from Paige's Pit Stop or Mom's Apple Pie.
And finally: wine and beer. Impress your guests by featuring an award-winning wine from the Loudoun Wine Awards, which took place at Lansdowne Resort last month. Maggie Malick Wine Caves took home no less than eight golds (we love the 2019 Fortissimo) while Willowcroft Farm Vineyard's 2020 Traminette is sublime. As for the beer lovers at the table, Leesburg's Black Hoof Brewing Company specializes in authentic European ales and lagers that pair perfectly with turkey. Try the Full Quiver Märzen.
And finally, the cherry on top: music. For the perfect Thanksgiving ambience, tune in to the Songs of Loudoun Playlist (https://open.spotify.com/playlist/5cT0XG6LCu5DpNiiV69dOn?si=lVBrV9-KSei3gApUtN1gxw)  on Spotify: songs by 25 Loudoun artists curated by local music impresario Todd Wright.
Ready? Now let's give thanks.