#LoudounIsReady
Veteran restaurateur Michael Lee has seen a lot in his 60 odd years. 
The Hong Kong-born chef, entrepreneur and developer studied at New York's prestigious Culinary Institute of America and has owned, operated, or built 32 restaurants on the East Coast over the past 40 years. His vast experience might explain why when COVID-19 stalled the opening of his first Loudoun venture, he took it all in a Zen-like stride. 
"I've been in this business a long time and things happen. It's nobody's fault," he said "But, people always have to eat, and when we are allowed to open properly, we will feed them something wonderful." 
Lee, who moved to Loudoun in 2019, had planned to open the 148-seat Lee Tai Tai Asian Bistro in Ashburn's swanky Belmont Chase complex in April. Instead it has only been doing carry out since May 22nd. (Try the Fragrant Salt & Pepper Chicken Wings and Sichuan Dry Fried String Beans if you do order to-go…) 
"Loudoun is full of good people. We just have to be kind to each other, use common sense when we go out, and support local restaurants when the time is right. We have space for 148 people at Lee Tai Tai but I still consider my restaurant a mom and pop shop."
Surprisingly, Lee Tai Tai is not the only new restaurant or hospitality business set to open with a bang in Loudoun when restrictions are lifted. 
Across the county, in downtown Middleburg, another CIA graduate, Jarad Slipp is set to open Knead Wine in July, a boutique retail wine shop with a twist: Slipp will be making and selling gourmet pizza to-go, along with bottles of Pinot, Cab and Chablis he has sourced from lesser known wine regions across the world. It helps that Slipp, who has worked at Michelin Three-star Restaurant Gordon Ramsay in London, is a qualified Master Sommelier. Hospitality Director Allie Nault, meanwhile, has worked front of house at the venerated Commanders Palace in New Orleans and Inn at Little Washington.
"We fell in love with Middleburg and Loudoun through its wineries," said Nault. "There was never a question of us not opening. If anything, the lockdown has given us time to fine tune a lot of what we had planned."
Alongside wines priced between U$20 and $45, hosting tastings for local wineries and putting together curated wine tasting travel kits, Slipp will make his specialty pizzas in a 900-degree Swedish oven using local ingredients. 
"We want people to pick up a great wine and the best pizza and go and enjoy it out in Loudoun," said Nault. "There is so much to offer here."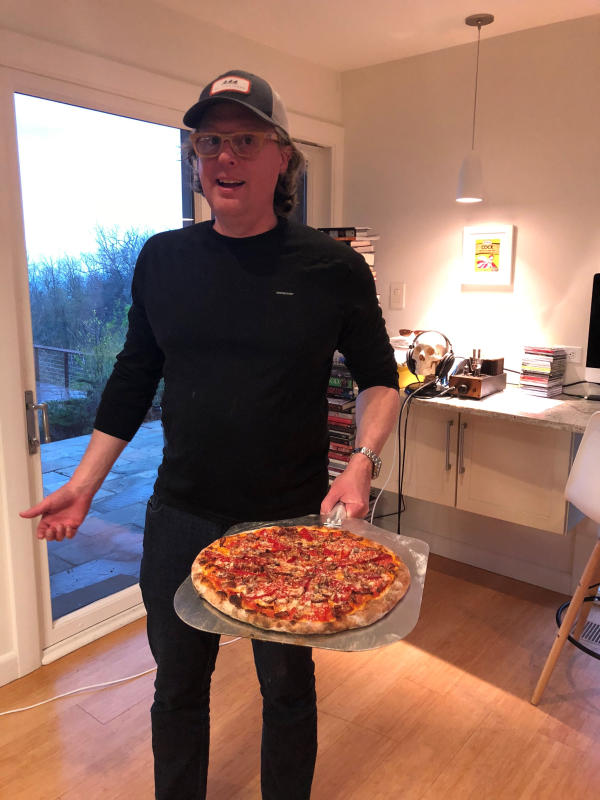 From Sichuan to pizza to ice cream and cookies…
The middle of a pandemic might not have been the ideal time to open a new culinary concept  but Monica Pindell, owner of downtown Leesburg's chic new dessert house, Mocatinas, rolled with the punches. Located in a historic two-story building opposite Loudoun County Courthouse, Mocatinas was due for its grand opening in March. Lockdown came and Pindell, who left a corporate job to start the business – "an A-Z in candy, cookies, ice cream and espresso drinks," – pivoted to online sales.
"I whipped my website up in three days and started selling ice cream socials on site – Social to Go," she recalls. The pack included two pints of ice cream, toppings, sauces, and 10 homemade cookies... The kits were such a hit that when Pindell was finally able to open under Phase 1 guidelines, many customers still wanted the Social to Go.
"It's been a crazy time, but we've stayed the course and I believe things will get better," said Pindell. "Leesburg has embraced us and been very warm and welcoming."
When officially open, Mocatinas will sell sweet goods in the downstairs café, and host events such as baby showers, cookie making classes and wine tastings in the rooms above.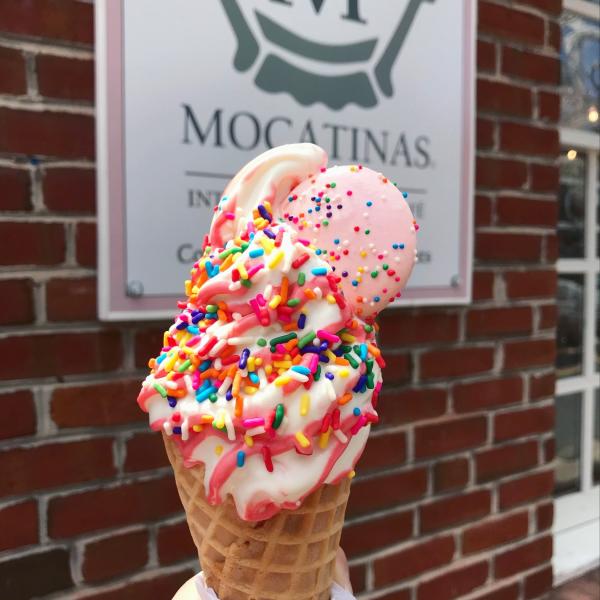 So, what else is new in Loudoun as we gear up for summer and Phase 2?
Loudoun locals should check out:
Todd & Aimee Henkle of Lost Creek Winery's chic new wine bar Echelon on South King Street
Upscale American bar and bistro The Lost Fox Hideaway on the top floor of City Tap at One Loudoun
Yummy Pig New American BBQ, which relocates from Catoctin Circle to 2 West Market St in downtown Leesburg, opposite Tally Ho