Summer is finally here! It means warm weather, vacations with my family, tons of concerts and, for me, a lot of sunscreen. Loudoun's summer season is full of great events to enjoy with friends and family and we don't want you to miss a thing. Here is your guide to taking advantage of all that is happening in LoCo:
All summer long the Bluemont Concert Series is coming to the Old Loudoun Courthouse on Sundays to bring you a great family event with amazing musical performances. They are hosting many different groups to provide an array of styles for your listening pleasure. Find out who is playing and plan your weekend in Leesburg around the Bluemont Concert Series.
July 4th - Our nation's big day is celebrated in style in the streets of our favorite Loudoun towns such as Lovettsville, Middleburg and Leesburg. Enjoy parades, fireworks, pool parties, food and much more at these Independence Day parties.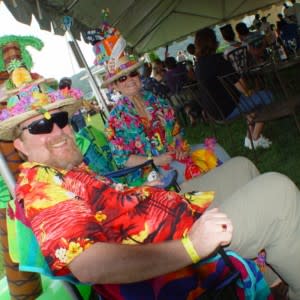 Breaux Vineyards is bringing their Key West Festival back for a tenth year! This paradisiacal party offers everything you need for an island-style getaway. From wine-a-ritas to food vendors; reggae tunes to cooling stations; it's as close as you'll get to Key West without booking a flight.
Eating, drinking and being merry are the domain of summertime, and all of the above are covered at this annual festival. From tastings by 868 Estate Vineyards to nibbles by Monks BBQ – plus live music, festivities and fun-filled activities – you can count on good drinks, good eats and a good time.
The summer's most anticipated gourmet affair is coming to Morven Park for its third annual incarnation. An ode to all things delicious, this epic food and wine event features celebrity chefs, top wineries, farm-to-table food, music and more. Already on board for this year – Bryan Votlaggio, owner of Volt and Family Meal, Jason Lage, chef at Market Table Bistro and lots of other notable names and culinary all-stars. Tickets are on sale now .
There are always so many great events going on in Loudoun so always check our events calendar for the latest updates!