Loudoun is a melting pot of musical genres and artists, with a burgeoning singer-songwriter scene that has some comparing it to a mini Austin.
This creative dynamism is fueled by Loudoun's unique landscape. The rural traditions of the Piedmont and Blue Ridge inspire folk, country, and bluegrass tunes while the modish urban east sees artists and fans drawn more to pop, rock, and jazz.
This diverse landscape also brings a myriad of venues for artists to perform in: downtown theaters and trendy bars and restaurants in the east; the open spaces of beer gardens, wineries, and farm fields out west. Come summer and fall Loudoun hosts countless music festivals and it's rare to visit a winery or brewery on a weekend and not see live music.
The other driving force behind the creative dynamism is a welcoming community of artists and music lovers – pickers and grinners of all races, genders, and income groups – who move effortlessly between these worlds, drawn to the lifestyle, landscape, tradition, and opportunity on offer.
Here we profile five local musicians who make Loudoun sing.
Tracy Hamlin - Jazz Queen
Sultry Baltimore-born songstress Tracy Hamlin has lived in Loudoun's South Riding community for seven years. Fusing the boundaries between jazz, soul, R&B, and dance music, she has recorded five solo albums and had multiple Number 1 hits in the UK and Europe. She has performed with the likes of Carlos Santana, Esperanza Spalding and Chaka Khan and was the lead backing vocalist for disco queen Gloria Gaynor on many of her international tours. She is the owner of the annual Tracy Hamlin's Sweet Jazz and Music Festival, held in Loudoun each October, proceeds from which go to low-income Loudoun students to study music. For many years she has taught music appreciation to children with dyslexia. Hamlin appears on Todd Wright's Songs of Loudoun playlist and is a Trustee on the National Board of the Grammys.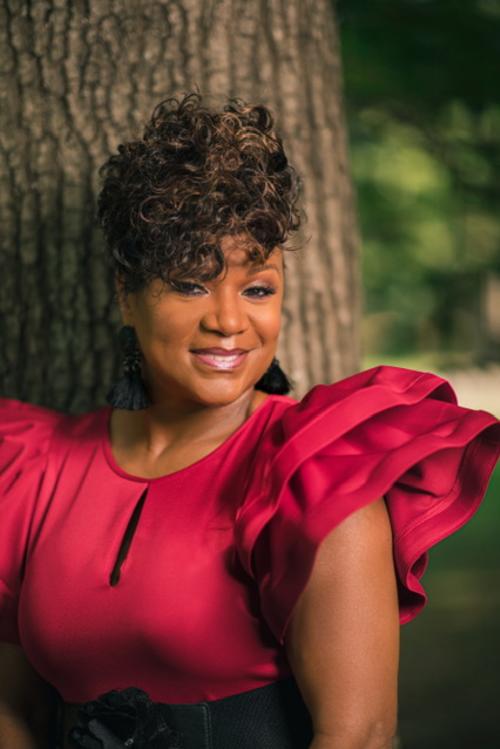 Todd Wright – Impressario
Born and raised in Leesburg, Todd Wright is a singer-songwriter, composer and producer who has written for – or recorded with – big names such as Celine Dion, Luna and French superstar Johnny Halliday. Working mainly in pop and rock, Wright compiled the Songs of Loudoun Spotify playlist that features some 25 Loudoun artists and wrote and performed the catchy Visit Loudoun pop anthem Coming Home (A Song for Loudoun). He is currently working on a Holiday Playlist of Loudoun artists.
Juliana Macdowell - Earthy Americana
Leesburg resident Juliana MacDowell's soulful Americana draws from rock, pop, blues, and country and has won her legions of fans and critical acclaim from Loudoun to Nashville to Key West. When not touring or recording, she can be seen performing solo or with the band Jules & The Agreeables at venues such as B Chord Brewing, Creek's Edge Winery, and The Barns at Hamilton Station Vineyards. She is a frequent headliner at the annual LoCo Musicians Festival at 868 Estate Vineyards. "I love everything about Loudoun," said MacDowell. "It's a community of people who honestly genuinely care for one another and we feel we are riding a wave of something amazing for the future of the county being a mini Austin for singer-songwriters." She is currently recording her third studio album, a solo venture with legendary Nashville producer Bil VornDick who has produced Alison Kraus, Bela Fleck and James Taylor.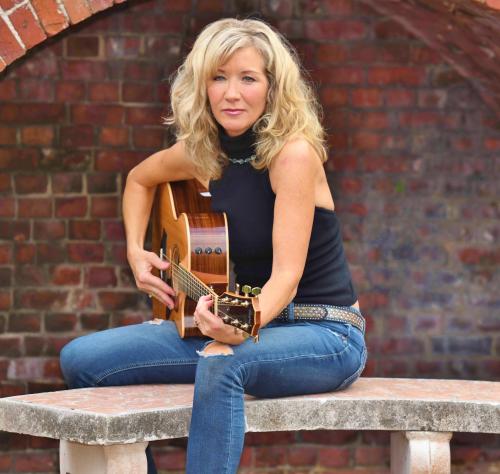 Emma Rowley - Pop Diva 
Singer-songwriter Emma Rowley is in the Taylor Swift mold of melodious pop recording artists.  A native of Purcellville, she appeared in the Broadway musicals Gypsy and Bye Bye Birdie in New York City while still a schoolgirl, then attended Belmont University in Nashville where she studied Commercial Music & Songwriting. Honing her craft among the luminaries of Music City, she performed at Nashville's iconic Bluebird Café as well as at Carnegie Hall in New York City and with the jazz band at the historic Grand Hotel on Mackinac Island, Michigan. In 2020 she headlined the LoCo Musicians Festival at 868 Estate Vineyards with the band Emma Rowley and Friends. She collaborates frequently with Loudoun producer Todd Wright, performing the sultry Swiftesque Me + You on Wright's The Songs of Loudoun playlist.
John Bestwick - Bluegrass Tradition
Guitarist, fiddle player, lead singer, and co-founder (with Sam Kroiz of Georges Mill Farm) of the fabulous foot-stomping Short Hill Mountain Boys, John Bestwick is a resident of Lovettsville where he makes wine barrels into furniture when he's not making music. A five-piece Appalachian string band, the Short Hills – named for the mountain range of northwest Loudoun – play traditional Old Time and Bluegrass but also give an acoustic, mountain man spin to the country, pop, rock, and Motown tunes the members love. You can see the group at venues such as B Chord Brewing and Monk's BBQ, where the group has a diverse following from checkered-shirt farmers, artists and artisans, to tech wizards, corporate tycoons and suburban moms. "We're fortunate to live where we do and have such strong tradition of friends who play this music," said Bestwick. "We're all connected, with fans and friends from all walks of life and backgrounds." A recent highlight? Opening for the legendary Del McCoury Band at B Chord in October.