Fireworks and crowded street parades have taken a back seat this year with COVID-19 guidelines in place, but there are many unique ways to raise a toast to the founding this year. Here we select Loudoun's patriotic weekend highlights.
Small Town Americana
Leesburg: Wave Parade
Instead of a regular 4th of July parade, Loudoun county seat Leesburg is hosting a "Wave Parade" tonight and tomorrow at 6 p.m., with "Uncle Sam" and "Lady Liberty" riding atop a firetruck through local neighborhoods. The firetruck will remain a safe distance from neighborhood residents who can come out and wave from their homes or neighborhood street corner as it passes by. For more information on where to see the firetruck visit www.leesburgva.gov or call the front desk at Ida Lee Recreation Center at 703-777-1368.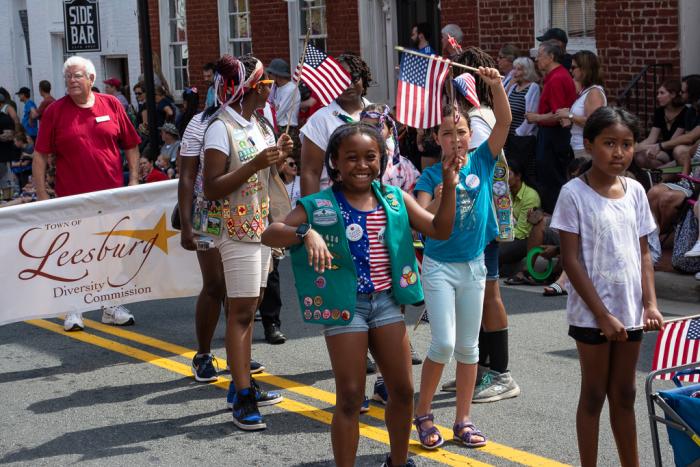 *Photo taken from 2019 parade
Purcellville: Purcellville Celebrates America
Historic Purcellville in the Blue Ridge foothills is also shifting its parade plan and hosting a vehicles-only "Purcellville Celebrates America" parade on July 4th. Setting off at 12noon from Loudoun Valley High School on North Maple Avenue, the procession turns right onto Main Street, left onto Nursery Avenue and concludes at Emerick Elementary. Expect to see everything from fire trucks to tractors. Spectators are encouraged to follow all current safety guidelines.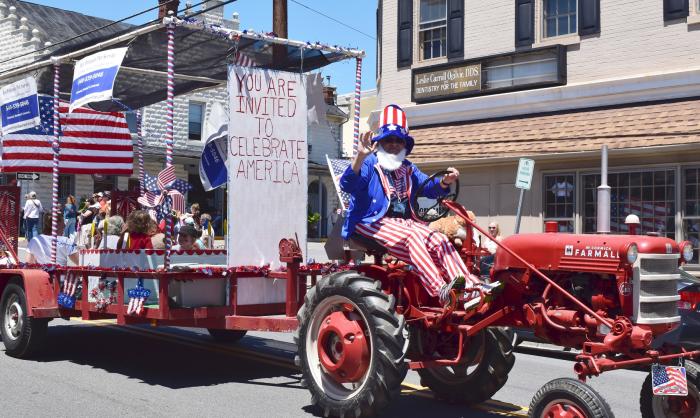 *Photo taken from 2019 parade
Middleburg: Parade of Vehicles
In lieu of the annual fireworks display, Middleburg churches will be ringing their bells 9am to 9:02am in celebration of our founding. Then, at 12 noon, the Parade of Vehicles begins, traveling from Salamander Lane through downtown. Led by the police chief and the Middleburg American Legion Post 250's Color Guard, vehicles include a fleet of antique firetrucks and participants include "Uncle Sam" and "Betsy Ross", as well as Middleburg's 2020 high school graduates from The Hill School.
Unique Entertainment
Oatlands "4th of July Sweetheart Sunset Celebration"
Oatlands Historic House and Gardens hosts a unique and romantic "4th of July Sweetheart Sunset Celebration" from 5pm-9pm on July 4th. In the absence of real fireworks this year, couples can create their own sparks dancing to music from two interactive DJs, getting dance instructions (at an approved distance), strolling the lawns and English gardens and picnicking on the grounds. Tickets cost $69 per couple and 21% of proceeds go to upkeep of the historic estate.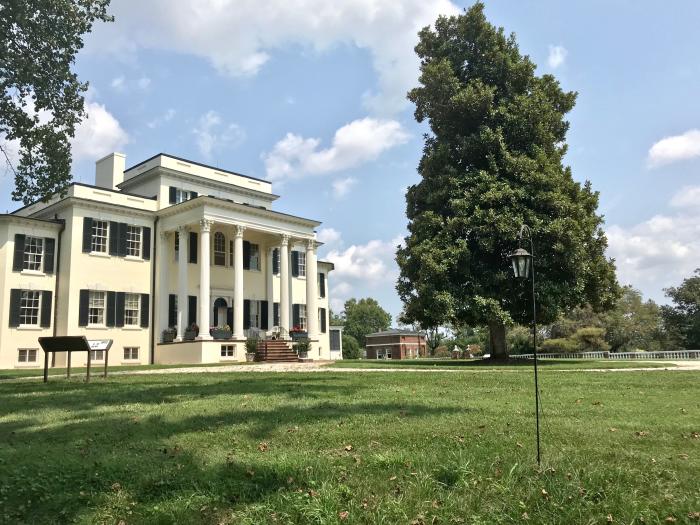 Yoga at the Brewery
Scenic B Chord Brewing Company on the slopes of the Blue Ridge is famous for its beer and live music, but at 12.30pm this July 4th the brewery will host a gentle yoga class on the sloped lawns. Instructors from Wildfire Yoga will guide you through mountain poses and downward dogs in the fresh air, and when you're done, quench your thirst with a pint of Juicy Garcia IPA. There is live music throughout the afternoon, corn hole to play and thin crust pizza to dine on from the wood-fired oven.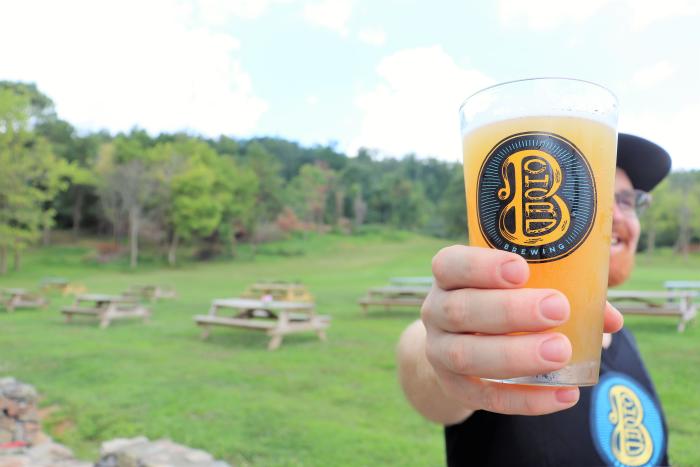 Dine and Drink/Say Cheers to the Holiday
Salamander Resort & Spa BBQ
The newly reopened Salamander Resort & Spa celebrates with a sumptuous surf and turf BBQ from its expert chefs: smoked chicken, succulent brisket, grilled oysters and shrimp. Musical entertainment will be provided by singer-songwriter duo Dave Mininberg and Tom Briner, performing everything from rock and country to Jimmy Buffet covers. Visit www.facebook.com/events/198399068154565/ for ticket prices and further details.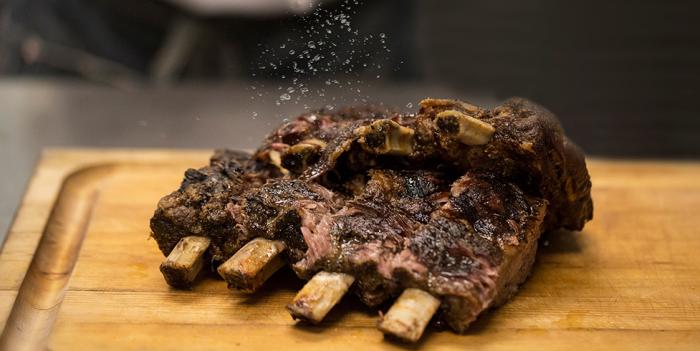 Bluemont Vineyard 4th of July Celebration
The annual 4th of July celebration at Bluemont Vineyard still takes place although guests are asked to bring blankets and chairs since social distancing will limit space on the Tasting Room patio and at The Stable. Enjoy live music from Larry Thomas Duo, Bluemont Vineyard wines by the bottle, seasonal sangria, wine slushies and bomb pop sparklers. The views are breathtaking and although there are no official fireworks, it's likely you will see plenty of pyrotechnics in the distance.
The popular Bluemont brewery roasts a whole pig on a spit this July 4th, while singer-songwriter Chris Bone and one-man blues band Dave Lange entertain on the open-air slate stone patio. The guitar licks – and a cool glass of crisp Farm Use pale ale – will make up for the lack of official fireworks, although the views from up here are so sweeping you're sure to see distant explosions.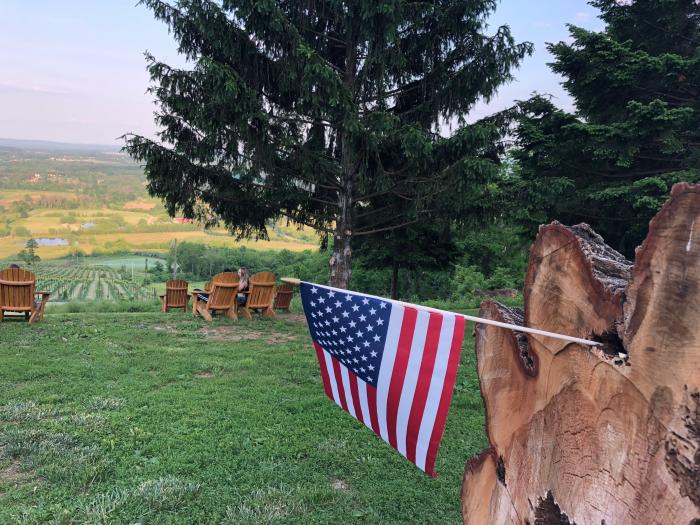 Sunset Hills 4th of July Weekend
Independence celebrations start on Friday the 3rd at Sunset Hills Vineyard outside Purcellville with a special "thank you" event for wine club members featuring Ford's Fish Shack's food truck, signature red, white and blue sangria and beer from Old Ox. On Saturday, set up your chairs and picnic blankets on the lawn to listen to singer-songwriter Jason Masi and dine on Urban Bumpkin BBQ and Sweet Frog frozen yogurt for the kids. On Sunday, Adriel Genet closes out the weekend with relaxing tunes.