It's that time of year when we seek out al fresco dining and the opportunity to enjoy some great cuisine under the sun-or stars- while listening to live music and soaking in the sights and smells of summer.
From seafood joints and local favorites to farm-focused eateries along the streets of Loudoun's historic towns, there is an outdoor experience to match the desires of any diner. Here, check out 10 must-visit spots for a meal in the great outdoors.
Clyde's Willow Creek Farm features a large, flagstone terrace under a vine-covered arbor strung with outdoor lighting and a babbling fountain, tucked between two façades of the historic barn structures that make up the restaurant. The terrace also has its own bar, housed in a small outbuilding. This is a great place for lunch, dinner or Sunday brunch.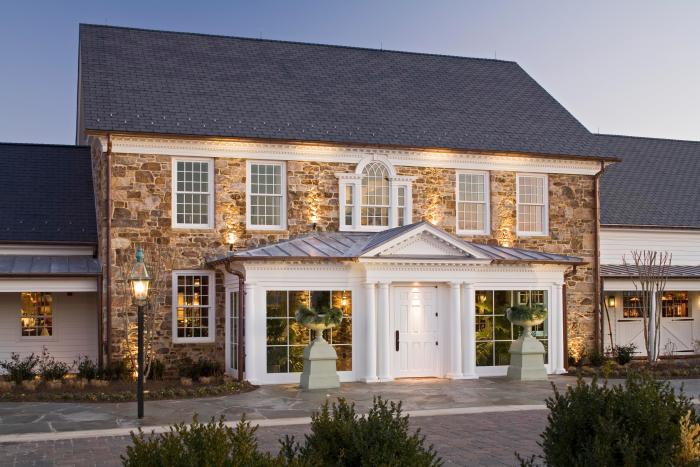 Cocina On Market, Leesburg
Enter this lively cantina on Market Street, Leesburg, walk past the always bustling tequila bar and take a flight of stairs to a majestic open-air rooftop dining room overlooking historic downtown. A patio with tables, couch seating, twinkle lights and bar to the side, it is the perfect spot for a celebration under the stars. Order the queso and guac, the fried blue catfish tacos and a "Classic Margarita". Salut!
Enjoy a home cooked meal without the cooking. Roots is known for its variety of BBQ options and soups that are made with fresh local ingredients. This casual country location is great for when you need a bite to eat but do not feel like sitting down too long at a restaurant. Located right off Route 15, you can dine here after a long day of shopping at antique stores in Lucketts. Enjoy sitting outside on the patio, either in the shade or sun, overlooking the garden where Roots grows fresh produce. Once you are finished, head back inside and browse the market side of Roots. Shop for locally made food, alcohol, crafts and more.
Loudoun has its share of renovated barns; Magnolias at the Mill is a 1905-built Purcellville grain mill that's been immaculately restored into a cozy, upscale neighborhood restaurant. Enter through wooden swing doors and look up at the exposed beams, wheels and pulleys of the old millworks, before heading to the tented patio out back. While tempting to fill up on freshly made ciabatta, save space for specialties such as fried green heirloom tomatoes, bacon wrapped scallops and salmon with jumbo lump crab. Not everyone's here to dine- the last stop on the W&OD Trail is steps away, making it a popular spot for a cool drink before getting back on your bike.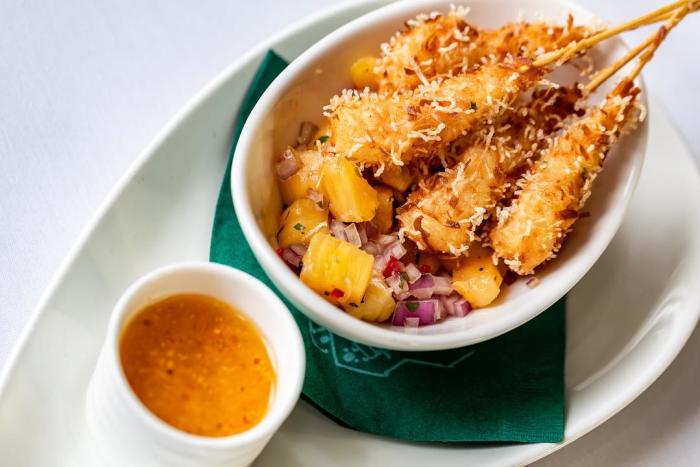 Can't decide what kind of open skies dining experience you want? Head to swanky retail and residential complex One Loudoun in Ashburn, which has a slate of al fresco bars and restaurants, all in walking distance of each other. Our pick? Start with a spicy margarita on the sidewalk tables at modish Mexican restaurant Uncle Julio's, then head to rustic-chic farm-to-table eatery, Copperwood Tavern. The main dining room – all distressed wood and glass – has slide doors opening onto an al fresco patio and about a dozen tables. Order the Southern Sparkler cocktail – Georgia Peach moonshine topped with champagne – and the venison steak entrée. Oh, and you can bring your dog too.
Explore the Secret Garden nestled behind Shoe's Cup and Cork. Walk down an inviting alley decorated with signs and plants to find a beautiful garden space for outdoor dining. As a scratch kitchen, Shoe's Cup and Cork focuses on sustainable local ingredients for menu items and has an array of Virginia wine and beers for guests. While waiting for your drinks or food, play a game of bocce ball that will get your whole group involved. Finish your meal off with organic homemade ice creams and Mom's award-winning Apple Pies.
The laid-back atmosphere rules at this local favorite in Hamilton, which would be at home in any beach town. The wooden deck is a great place to relax and enjoy some great seafood like fresh, steamed-to- order live blue hardshell crabs, crab cakes or fish tacos. Pair your meal with some cold beer or an old-fashioned black cherry soda. Add some live music on weekends and you'll swear you're at the beach. Who knew you could actually taste summer?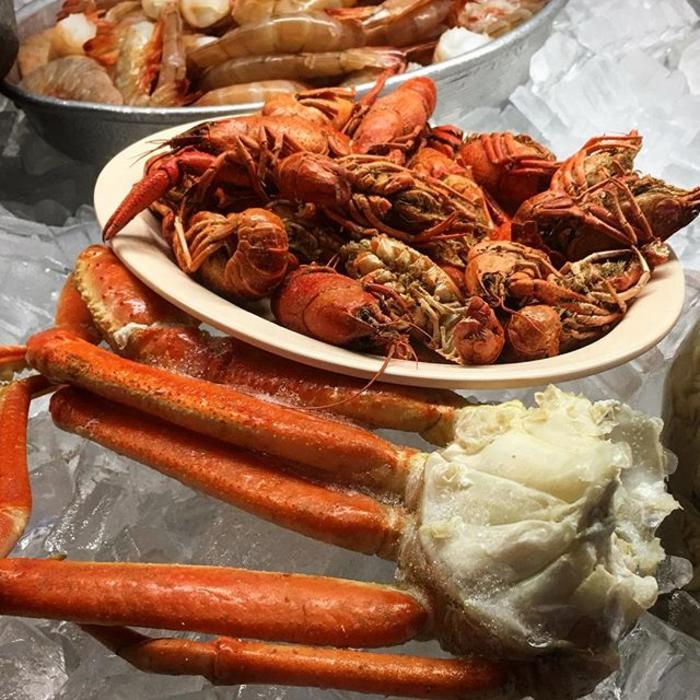 Say you're having dinner at "the beach" in landlocked Leesburg and you might confuse a few people, but the beach in question is the sandy, palm-shaded outdoor bar of MacDowell's Brew Kitchen – "the Key West of Loudoun." Two outside bars – one a reclaimed wooden boat – dispense tasty burgers, tacos and fish and chips, and there are mixed drinks to go with ice cold beer. Live bands play most nights and DJs host frequent karaoke sessions; send your children to a designated "kid-zone" where they can build sandcastles and hide during your embarrassing karaoke rendition of "Margaritaville".
Sweetwater Tavern boasts outdoor dining on the porch and deck, with a view of the large pond and fountain. It has a significant outside bar that is always hopping with locals, and a menu that is considered one of the best around. To top it off, the restaurant serves beer from its onsite brewery, which produces a variety of seasonal and specialty beers. This place can get busy, so call ahead for seating – as early as 11 a.m. for lunch and 4 p.m. for dinner.
There's no better place to sit and people watch than from the patio at Red Horse Tavern. Offering views of historic Middleburg's downtown, locals know they're bound to see someone they know while visitors love to keep an eye out for the many famous faces who have come through town (Elizabeth Taylor, Jackie O, and Robert Duvall to name a few). You're just as likely to be sitting next to a biker or jockey, as a member of the town council. Relax and enjoy the live music. Oh, and the margaritas are amazing too.