Tis the season for fall foliage, pumpkin picking and corn mazes. In the restaurant world, it's time for chefs to take advantage of the locally sourced ingredients for their fall menu. If you want a taste of Loudoun in Autumn, plan a visit to these farm-to-table restaurants:
Goodstone Inn & Restaurant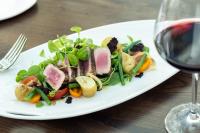 Drawing inspiration and purpose from its location on farmland in Middleburg, Virginia, The Restaurant at Goodstone seeks to provide its guests with an unparalleled dining experience, offering the finest in French Country cuisine. Most of their ingredients are fresh and locally sourced from their own organic herb and vegetable garden. Not only do they specialize in food, but their beautiful dining room creates a unique experience where they expertly pair dishes with their wine and other local products.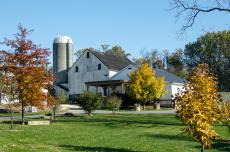 Grandale Vintner's Table
Grandale Vintner's Table is all about keeping it local. They use a wide variety of fresh, locally-sourced fare on their menus from the farmers and producers of Loudoun County. Not only will you be able to dine on the produce Loudoun has to offer, but their on-site winery, 868 Estate Vineyards, produces wine from Loudoun grapes and is always available on the menu.
Harriman's Virginia Piedmont Grill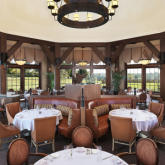 Located inside Salamander Resort & Spa in Middleburg, Harriman's features a local bounty of bold and flavorful dishes celebrating the rich resources and history of Virginia's most fertile region. Luckily for the guests (and their chef), Harriman's has access to Salamander's culinary garden where they grow the freshest, in-season produce to make sure guests enjoy as many local ingredients in their cuisine as possible.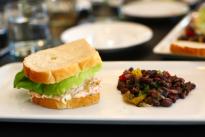 Market Table Bistro
Area growers, local vintners and culinary artisans help to create the seasonally fresh menu items that are delivered directly to the customers at Market Table Bistro in Loudoun's Lovettsville. Their unique menu is ever changing with the season and works to raise your expectations by focusing on quality cuisine and personalized, friendly service.
The Restaurant at Patowmack Farm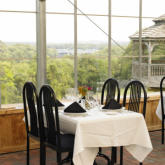 Housed in a glass conservatory overlooking the Potomac River, you can certainly see  thousands of stars on a clear night. This working organic farm features a 100-seat restaurant, a tented patio for open air dining, and a spectacular view serving an organic, progressive menu by the talented Chef Tarver King. The menu at Patowmack is constantly changing as Chef Tarver will use whatever is fresh and in season from the farm right behind the restaurant.

We hope that you enjoy Loudoun's fresh and local cuisine at these, and other, farm-to-table restaurants. Share your meals with us by using #LoveLoudoun