The Road Less Traveled:
Loudoun WanderLOVE Itinerary
We love a road trip and Loudoun is built for a leisurely scenic drive. From the urban attractions of the east, with modish restaurants, nightlife and shopping precincts, to the vine-covered mountains and river valleys of the rural west, you can see more variety in a few hours in Loudoun than you will in a day in many states. Plus, with more miles of dirt roads than any other county in the Commonwealth, you will feel a world away – without ever being too far from home. Here we present a three-day road trip through the highlights of Loudoun County. Feel the WanderLOVE.
DAY ONE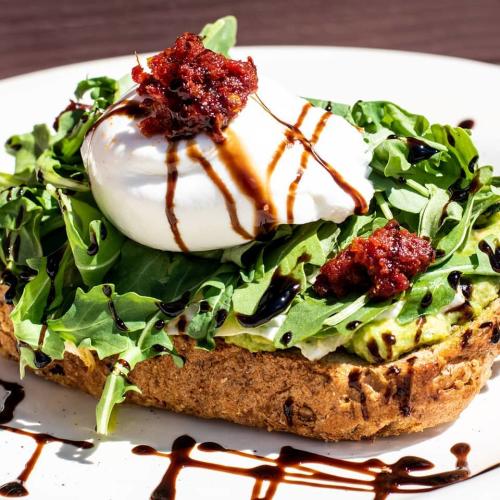 Your visit starts in the east with a nourishing Nova Avocado Toast (with fried egg, burrata and truffle oil) at cozy brunch spot Daybreak Kitchen & Biscuit Co., part of the Sterling Collective complex that houses Crooked Run Brewery, spicy New-Mexican Senor Ramon Taqueria and craft cocktail bar Nectar.
Continue west and check into Lansdowne Resort & Spa, Leesburg, your digs for the night. A luxe hotel, golf and lifestyle resort on 500 acres overlooking the Potomac River, book a massage or take a late morning walk to the river, the oaks on its bank a resplendent gold in the Fall.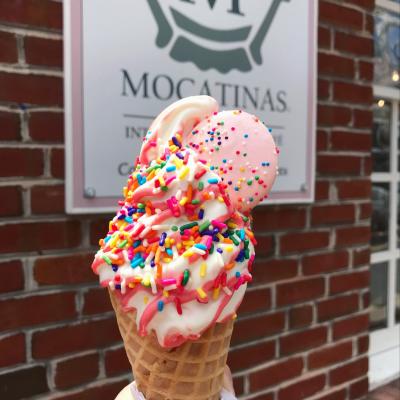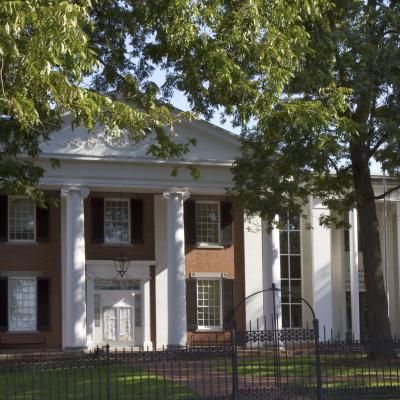 Make your way to historic Leesburg, founded 1758, its downtown bustling with restaurants, bars and boutiques. After a light lunch – try the lobster roll at King Street Oyster Bar or cheese plate at Wine Kitchen – enjoy an ice cream from chic dessert house Mocatinas on the lawns of the storied Loudoun County Courthouse. The Declaration of Independence was read on its steps in 1776, General Lafayette spoke here in 1825 and in 1933 Charles Hamilton Houston became the first African American attorney to argue a major case in a Southern courtroom here.
Walk up East Market Street to Dodona Manor, handsome 19th Century home turned museum of stateman General George C. Marshall, architect of the Marshall Plan that rebuilt Europe after World War II.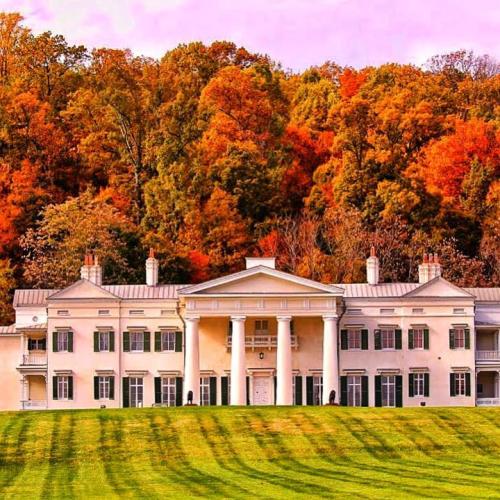 A five-minute drive away is gorgeous 1,000-acre Morven Park, former home of 48th Virginia Governor, Westmoreland Davis. Explore the Greek Revival-style mansion and landscaped gardens as well as the eclectic carriage collection featuring Tom Thumb's coach.
Dinner awaits. If it's fine dining and fine wine you're after, head to small plates temple AhSo in swanky Brambleton Plaza. Chef/Sommelier Jason Maddens uses locally sourced meats and farm produce in dishes such as sea-salt rib-eye with asparagus, pairing each plate with new and old-world wines.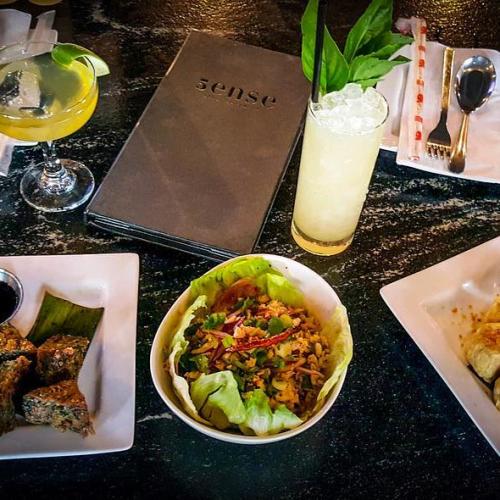 Fancy a late-night cocktail – and some golf? TopGolf just off bustling Route 7 back east allows you to practice your drive and your dance steps while sipping martinis or margaritas. Sense of Thai in the modish One Loudoun complex across the road draws a late-night crowd for its music and unique cocktails.
DAY TWO
After that early morning massage at the resort, it's time for backroads, hidden treasures and craft beverages.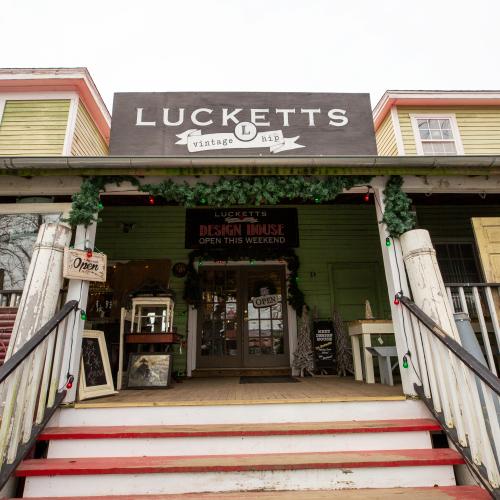 Head north on Route 15 to antique's haven Lucketts. Rust & Feathers sells stylish home décor and elegant antiques while tumbledown curiosity shop Old Luckett's Store is three floors of vintage gems. Pick up a snack for the road at chef Rich Rosendale's Roots 657 Café & Local Market: anything from fresh fruit and sumptuous baked goods to grass fed burgers and succulent BBQ.
Turn left on Lovettsville Road (672) just before the Potomac and wind your way west through rolling farmland. Take a left on 668, cross a narrow bridge and you're in Taylorstown, a 1734 Quaker village set in lush woodland. Enjoy a glass of Cab Franc at scenic Creek's Edge Winery tucked into the foothills.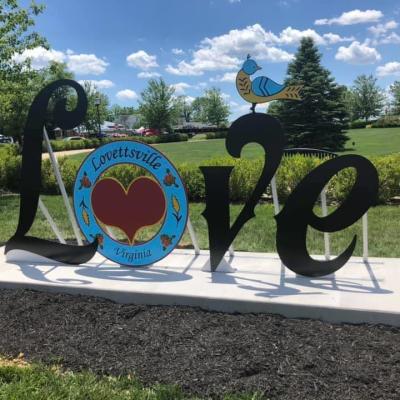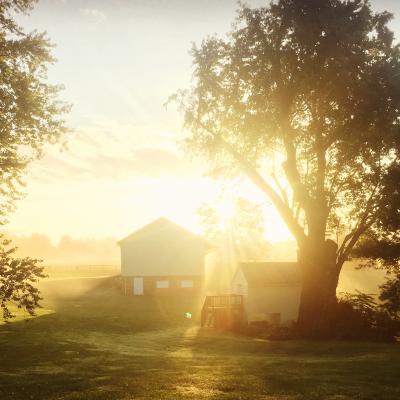 Next, visit Lovettsville, the German Settlement, founded 1732. Take a picture with artist Jill Evans-Kavaldjian's 12-by-6-foot LOVE sign on the town square and make your way south on Berlin Turnpike toward Purcellville. Take a detour via Jon Wolford Road (passing Wheatland Spring Farm + Brewery on your left) to picture perfect mill town Waterford, founded 1733, a National Historic Landmark.
Check into historic Airwell B&B on scenic Snickersville Turnpike outside Purcellville: country chic accommodations in a series of cottages and a former artist's studio, the property dating back to 1860.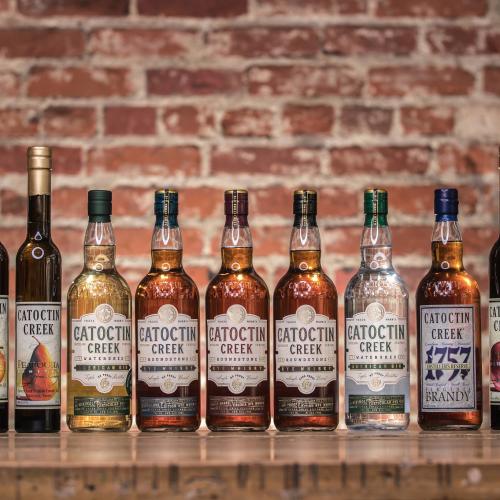 Purcellville awaits. Enjoy a late afternoon tour of Catoctin Creek Distilling Company downtown, the first Loudoun distillery since Prohibition when it opened in 2010. Today the owners' award-winning bourbons and ryes are sold internationally. Try a sampler craft cocktail at the bar, its horseshoe shaped counter reminiscent of a western saloon, and buy a bottle of flagship Roundstone Rye to try at home.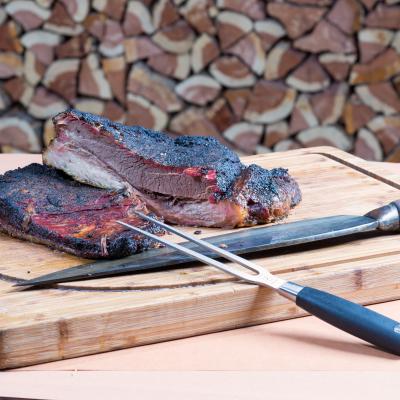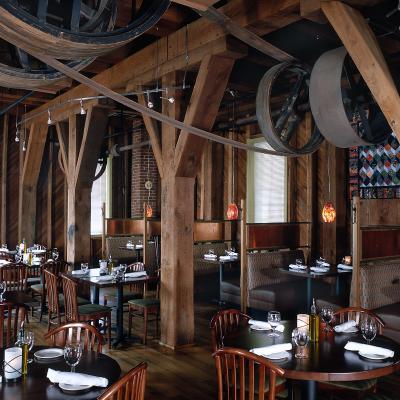 There are multiple dining options downtown. Monk's BBQ does some of the best brisket in Loudoun, but we like the back patio of wood-floored Magnolias, a local farm-to-fork favorite in a restored grain mill – another one of Loudoun's iconic LOVE signs right outside. Try the bacon wrapped scallops or gaucho rubbed rib eye.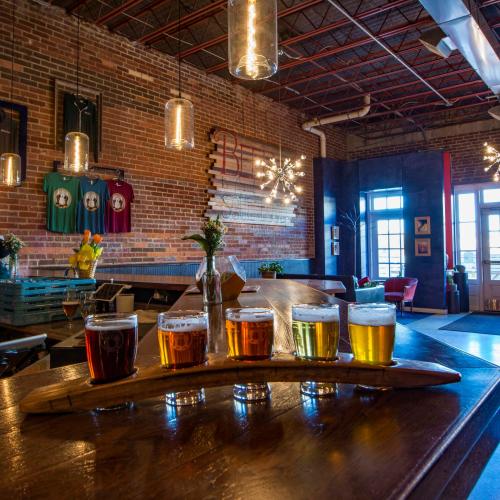 End the night at Belly Love, the popular bowling-alley sized brewery of Tolga Baki where the innovative menu includes the kaleidoscopic "Duke", a purple-hued Belgian tripel that changes color from purple to red and orange when held up to the light.
DAY THREE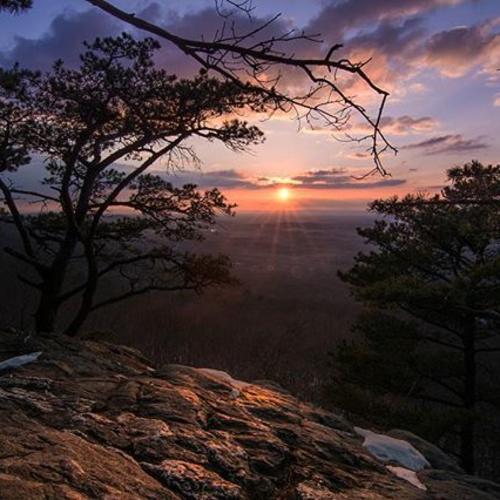 After a hearty breakfast in the garden at Airwell, drive west on Snickersville to Bear's Den, above Bluemont, and hike a short stretch of the Appalachian Trail. The site has spectacular west-facing views of the Shenandoah Valley from its high rocky promontory.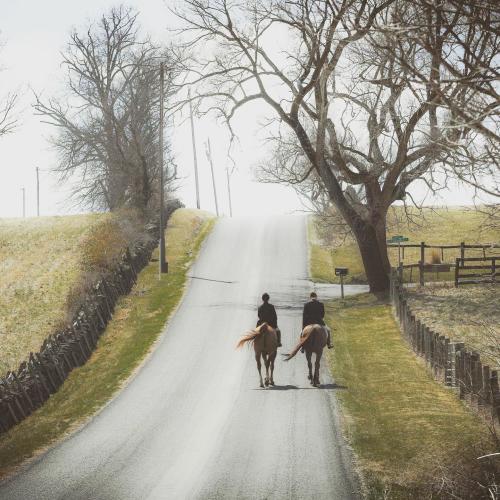 From Bluemont, take Snickersville east, turn right on 611 (St Louis Road), and head south to Middleburg. Take a short detour right at St Louis to the historic 1740s village of Unison: a single unpaved main street lined with a dozen 18th and 19th Century buildings surrounded by open fields, woodland, horse and cattle farms – Blue Ridge Mountains shimmering in front of it all.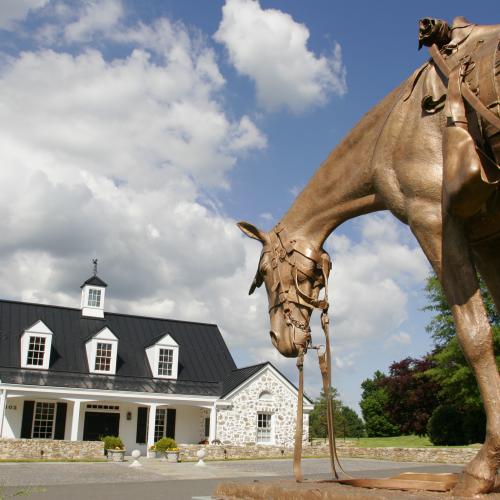 Arrive in Middleburg, America's horse and hunt country capital, founded 1728, at around noon. Acquaint yourself with the town's history and horse culture at the National Sporting Library and Museum on the western edge of town. The nation's leading resource on equestrian, angling and field sports, it has an equine-themed fine art gallery and a storied research library.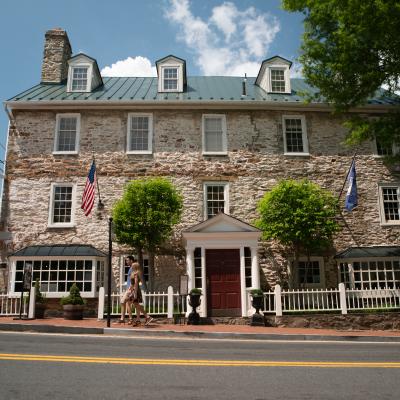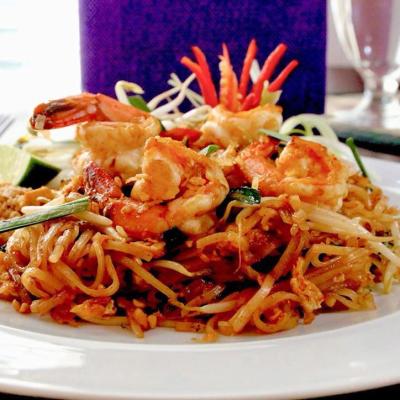 Pop your head into the legendary Red Fox Inn, established 1728, in the heart of downtown. Washington slept here – in 1748. It's not open for lunch so try popular Red Bar Sushi up the street, or the superb Thaiverse around the corner, famous for the lime and chili salmon specialty.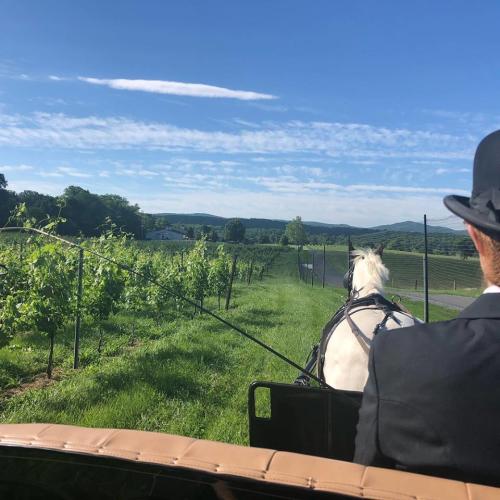 The surrounding countryside is more than horse farms, it's wine country too. Upscale wineries such as Boxwood, Chrysalis and 50 West are producing high-quality vintages, but why not combine wine with horses? At scenic Greenhill Winery & Vineyards you can take a horse and carriage ride through the vines while sipping a glass of Seyval Blanc, said to be a Michelle Obama favorite.
It's late afternoon and you can head home at this point, but why not stay a third night? The Salamander Resort & Spa in rolling countryside just outside town is a swanky equine-themed resort with a sleek spa, sumptuous lounge and dining areas, while the equally luxe Goodstone Inn & Restaurant on 265-acres nearby is more low-key, with 18 guestrooms and a superb tasting menu in its Conservatory restaurant.
HAPPY TRAVELS!