Explore Purcellville Craft Beverages
Settled in 1764 and named Purcellville in 1853 after shop owner Valentine Purcell, this bustling Blue Ridge foothills settlement still has somewhat of a frontier feel to it, the low-slung buildings of downtown reminiscent of a western film set. While it's an excellent departure point for the wineries and breweries of the surrounding countryside, you don't have to leave town to try sublime hand-crafted beverages.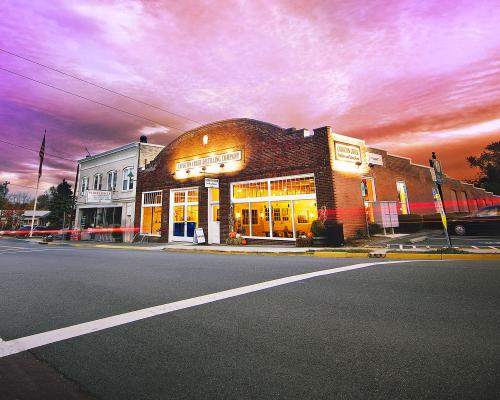 In a red brick warehouse that once housed a Buick dealership, you'll find Becky and Scott Harris's Catoctin Creek Distilling Company, the first Loudoun distillery since Prohibition. Today, their award-winning ryes are sold the world over, and Becky is arguably the leading female whiskey maker in America. Buy bottles of whiskey, brandy, gin, and flagship Roundstone Rye and make sure to try a sampler cocktail at the bar, its horseshoe counter reminiscent of a western saloon.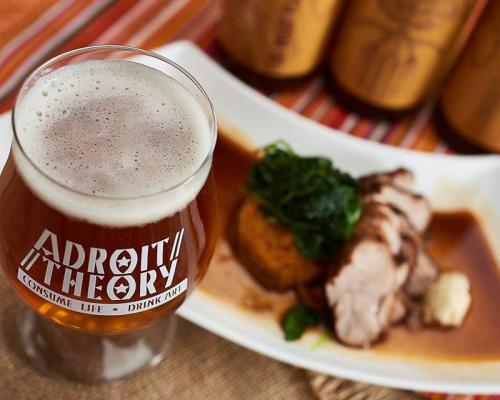 Half a mile north is esoteric nano-brewery Adroit Theory, its sunny patio the perfect place to sample boundary-defying, barrel-aged IPA's, fruited sours and stouts. An ale named T/P/D - The Perfect Drug – is inspired by absinthe and contains wormwood and black licorice.
In a commercial precinct on the eastern side of downtown is the aptly named Belly Love, the bowling alley-sized brewery of Tolga Baki where the innovative menu includes the kaleidoscopic "Duke", a purple-hued Belgian triple brewed with orange peel and blue starflower petals that changes color from purple to red and orange when held up to the light.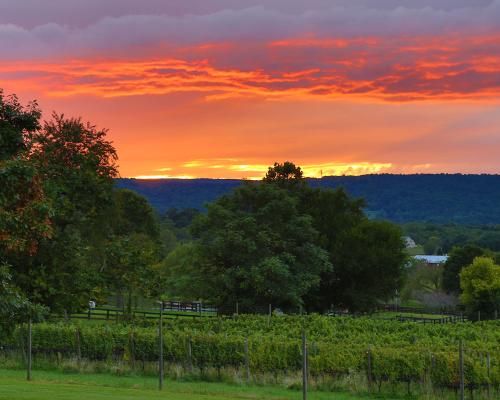 A short drive north of town is award-winning Sunset Hills Vineyard, the tasting room a beautifully restored 140-year-old barn with glorious views of vineyards and mountains. Try a chilled glass of the light-bodied Sunset Rosé as the sun goes down over the Blue Ridge.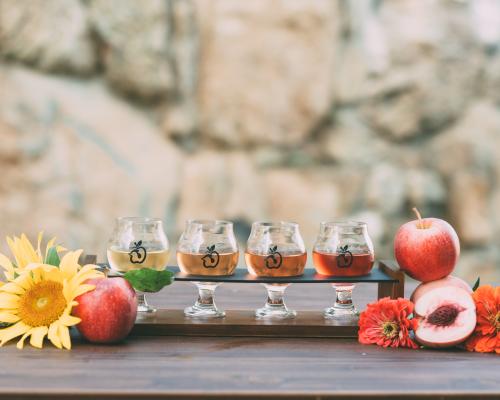 Talking of the Blue Ridge, Purcellville is the gateway to the mountains. Drive west on Route 7 to Bear Chase and Dirt Farm breweries in Bluemont, each with spectacular views of the Piedmont. But for a real change of pace – and taste – enjoy a crisp glass of cold cider at Henway Hard Cider Company, located at Great Country Farms. One of a slate of new cideries springing up in Loudoun, Henway does crisp apple and peach blends, and the fruit is picked from the orchards on site.
Where to Eat
Back in town, Magnolias in a restored grain mill – one of Loudoun's iconic LOVE signs right outside – is a farm-to-fork favorite. Monk's BBQ down the street does some of the best brisket in Loudoun, and Market Burger Fries and Shakes on main street serves up succulent grass-fed beef patties.  After dining, treat your sweet tooth to soft-serve at Grutos, or scoops of the creamiest hand-crafted vanilla, chocolate or caramel crunch ice cream at The Tipped Cow.
Where to Stay
Historic Airwell B&B on scenic Snickersville Turnpike offers country-chic accommodations in a series of cottages and a former artist's studio, the property dating back to 1860. Sumptuous al fresco breakfasts await each morning, lush gardens, and bird songs all around.