Travel Rural Roads in Lovettsville
Founded in 1732 by Pennsylvania Germans, Lovettsville is Loudoun's northern-most town and was first called, "The German Settlement." In recent years a slate of superb new restaurants opened in the once sleepy historic downtown, and wineries are springing up in the countryside. In 2020, the town unveiled a 12-by-6-foot LOVE sign that was created by artist Jill Evans-Kavaldjian and perfect for a photo opportunity in the town square.
Yet, for all the development, Lovettsville remains a small country town, surrounded by farms and rural backroads that connect you to hidden hamlets barely changed in centuries, and only a few miles away.
Which hamlets to find, and which roads to take?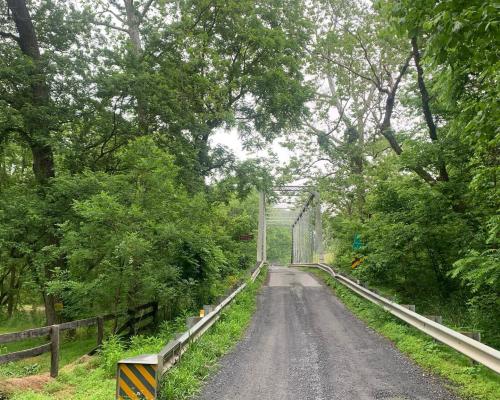 Head east, out of town, on windy Lovettsville Road (672), turn right on Downey Mill (663), a rugged dirt lane past red barns and farmhouses, until you reach Taylorstown Road (668). Turn right, cross the narrow bridge, and you're in Taylorstown. A serene 1734 Quaker village set in lush woodland on the banks of Catoctin Creek, it comprises of an old stone mill, an unused general dealer and two 18th Century cottages said to be the oldest buildings in Loudoun. Scenic Creek's Edge Winery is tucked into the foothills near the mill, while the sublime Restaurant at Patowmack Farm is just over the hill. Taylorstown made the National Register of Historic Places in 1978.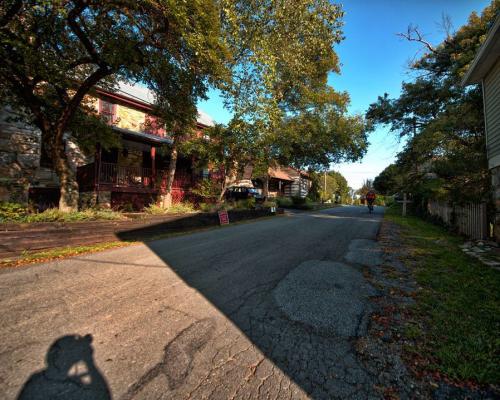 Back in Lovettsville, head two miles south on Berlin Turnpike (287), turn right on Rickard Road (692) and then left on Morrisonville Road (693), and drive another half mile. At a bend in the road, you come to a cluster of about 10 homes, including several 1790s log and stone cabins with weeping willows, haylofts and horses all around. Welcome to Morrisonville, birthplace and childhood home of Pulitzer Prize-winning author, humorist, columnist and host of PBS's Masterpiece Theatre, Russell Baker (1925-2019). "A delightful place to spend a childhood," Baker wrote of it, although, "almost nothing of consequence happened there."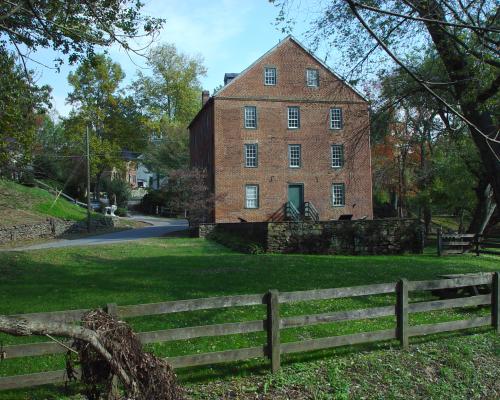 Loop round again to Berlin Turnpike, turn right, and then left at John Wolford Road (694). Stop for a crisp farm ale at Wheatland Spring Farm + Brewery, then continue another two miles east on John Wolford, a dirt road now, before turning right on Milltown Road (681). Another two miles and you are in picture-perfect Waterford, founded by Quakers on the banks of Catoctin Creek in 1733. Comprising of an old stone mill, several log cabins, and dozens of colonial and red brick Federal homes with gorgeous gardens, it looks like it's been preserved in aspic since its founding. A National Historic Landmark, take the self-guided Walk With Us walking tour.
Where to Eat
 Market Table Bistro is an unlikely farm-to-table temple on Lovettsville's main street, all ingredients sourced from local farms, artisans and foragers. Try the crispy pork belly. Down the street, Thai born Piya Cameron's cozy Thaiverse is one of the finest Thai restaurants in Virginia.
Where to Stay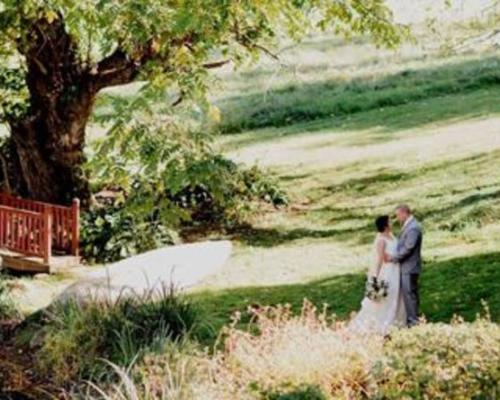 Escape to WeatherLea Farm & Vineyard, a working sheep farm and vineyard on a hillside near the Potomac River north of Lovettsville. Dating back to 1794, it has a historic main house and two cute low-slung B & B cottages – perfect for getting away from it all.
Don't Miss!
Purchase poultry, pork, and superb cheese – chevre, feta, Eula blue and Cavalry Camp Ash – at Georges Mill, the store on the historic 1750s-established farm of Molly and Sam Kroiz. Back in town, learn about Lovettsville's German history and a myriad of colorful local characters in the informative Lovettsville Historical Society and Museum.