Discover History & Small Town Treasures in Leesburg
Loudoun's county seat is a picturesque little burg with a captivating downtown bustling with restaurants, cafes, breweries, boutiques, and chic home décor stores. Established in 1758, it was named for the prominent local Lee family, one of whom, Francis Lightfoot Lee, was a signatory to the Declaration of Independence.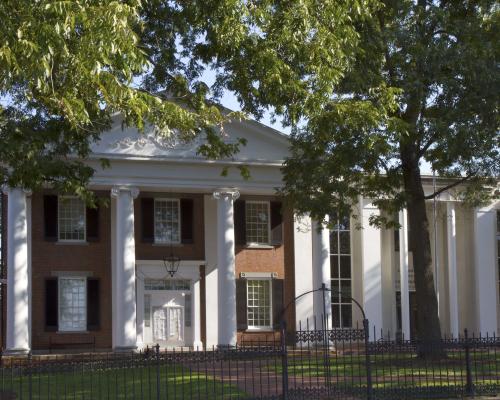 Leesburg venerates this history, the centerpiece being the Federal-style Loudoun County Courthouse downtown. The Declaration of Independence was read on its steps in 1776, and in 1825 some 10,000 people turned up on the lawn to pay tribute to America's favorite fighting Frenchman, Revolutionary War hero General Lafayette, on his national tour from France. In 1933 Charles Hamilton Houston became the first African American attorney to argue a major case in a Southern courtroom here, his successful strategy later earning him the sobriquet: "The man who killed Jim Crow." The courthouse – along with nearby Thomas Balch genealogy library and Oatlands Historic House & Gardens south of town – is now a National Underground Railroad Network to Freedom site.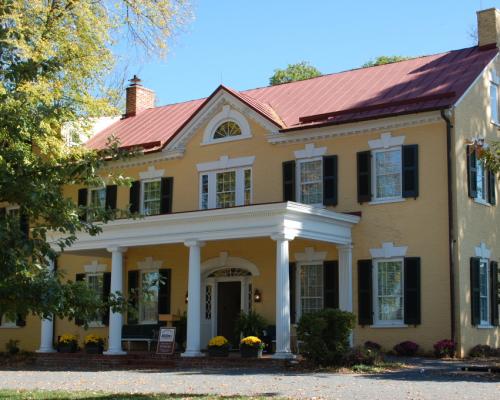 A short walk east is the George C. Marshall House at Dodona Manor- the handsome 19th Century home of the legendary statesman-general who drafted the Marshall Plan that rebuilt Europe after World War II. Tour the rooms where world leaders met and dined with the great man.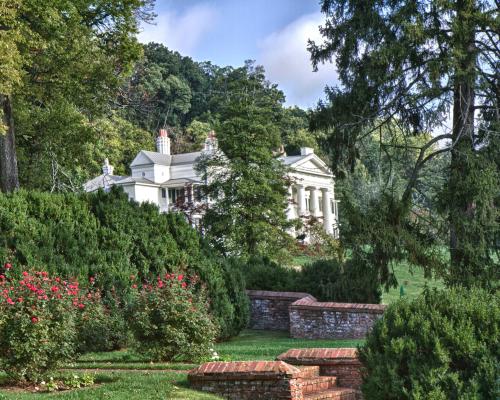 On the forested northern edge of town is the gorgeous 1,000-acre Morven Park and its colonnaded Greek Revival-style mansion, former home to 48th Virginia Governor, Westmoreland Davis. Explore the grand mansion and landscaped gardens as well as the unique carriage museum that houses treasures like Tom Thumb's road coach.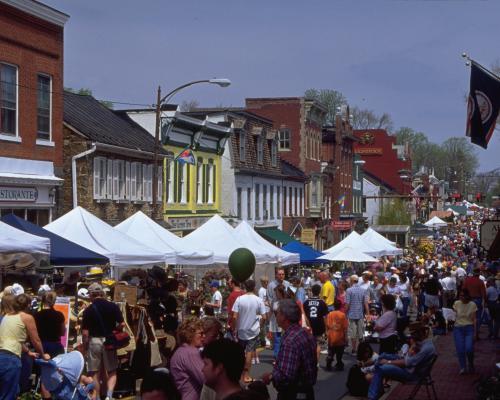 Leesburg is not all about history. The Leesburg Arts & Cultural District connects visitors with galleries, studios, public art installations and live music throughout the downtown. The Tally Ho Theater hosts big-name bands and retro acts and don't miss the inspiring LOVEwork sculpture made entirely of bicycle parts at the junction of Harrison Street and the W&OD Trail.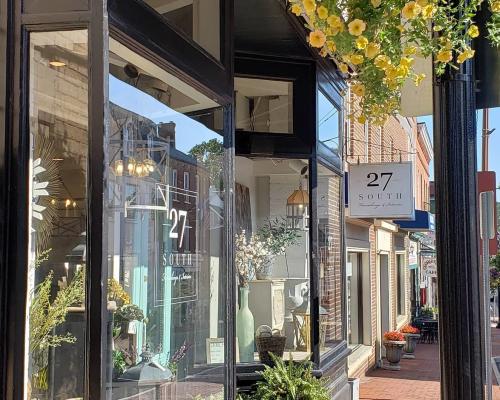 No visit to Leesburg is complete without a dose of retail therapy. While the Leesburg Premium Outlets on the eastern edge of town offer bargains on big-name designers, it's the independently owned boutiques, home decor stores and gift shops on King Street, Market Street, and Loudoun Street downtown that bring the style. Lou Lou's offers flirty feminine fashion, Brick & Mortar is an upscale urban goods and guy-friendly gift store (everything from Stetsons to vinyl record players) and you can pick up beautiful home décor at the chic 27 South Interiors.
Where to Eat
King Street is teeming with lively bars and eateries. Try the lobster roll and spicy Kentucky Mule cocktail at King Street Oyster Bar, the locavore cheese plate and wine flights at the farm-to-table Wine Kitchen and spicy tacos at modish New-Mexican Senor Ramon. A short walk away in the Market Station precinct, Tuscarora Mill is a classy and wildly popular farm-to-fork New American bistro.
Where to Stay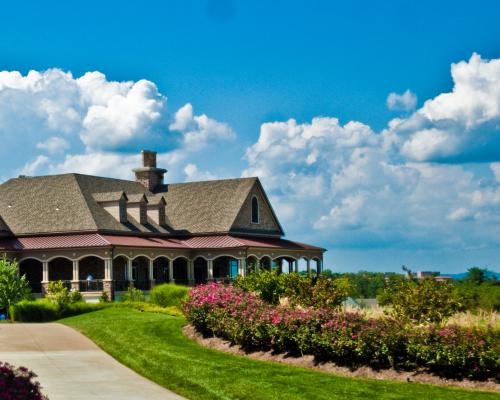 There are multiple hotels around the downtown area, but if you prefer to live large, stay at Lansdowne Resort & Spa - a luxe golf course and lifestyle resort set on nearly 500 scenic acres overlooking the Potomac River.
Don't Miss!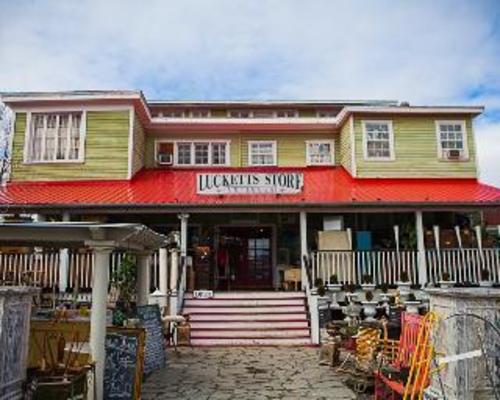 Drive eight miles north on Route 15 for the antiques and vintage treasures of multi-floor curiosity shop, Lucketts Store, a mecca for pickers on the Loudoun antiques trail.