Revitalize with Outdoor Adventures in Hillsboro
Nestled in a gap in Short Hill Mountain in northwest Loudoun, Hillsboro is one of the best-preserved rural towns in Virginia. Established in 1802, its historic fieldstone buildings hug Route 9, giving it the look of a medieval European village. The surrounding vine-covered slopes are home to some of the finest wineries in the county, and a slate of new farm breweries have sprung up alongside them.
But Hillsboro is more than wine and beer: it's a gateway to adventures on the Potomac and Shenandoah rivers to the west, hiking on the Appalachian Trail and ziplining over lush forest canopies.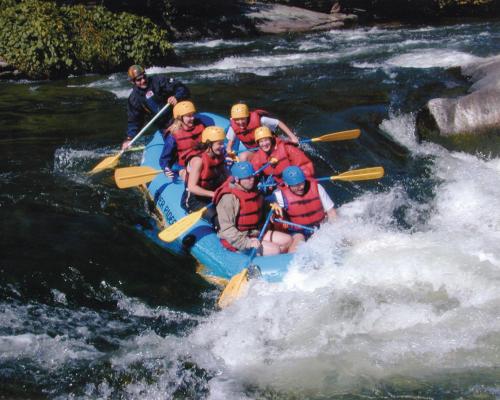 Harpers Ferry Adventure Center on a rugged hilltop nine miles northwest of the town is where to go for your adrenaline fix. Located along two rivers, the center specializes in canoeing, tubing, and white-water rafting. Opt for a Shenandoah River trip if you want a mellow float; go for the Potomac River if you want more action, with a mix of flatwater and white-water rapids that get wild after heavy rains. After, enjoy a cold brew and views of neighboring Harpers Ferry, W.V., from the onsite brewery.
Back at the adventure center you can ride through trees and above a forest canopy on a seven-zipline course that includes a heart-in-mouth descent from a 100-foot sky bridge – experienced guides on hand to keep you safe. The course takes up to two hours, after which it's time for that beer.
What if the mountain calls? The Appalachian Trail in the shimmering Blue Ridge, is a short drive from Hillsboro, accessed on the north side of Route 7, above sleepy Round Hill. The stretch of trail in Loudoun is known as the Rollercoaster, leading you up and down the mountain and along a set of rocks that form a natural staircase, finishing at the Blackburn Trail Center refreshment station.
Hillsboro may be wine and beer country, but it is adventure sports country too.
Where to Eat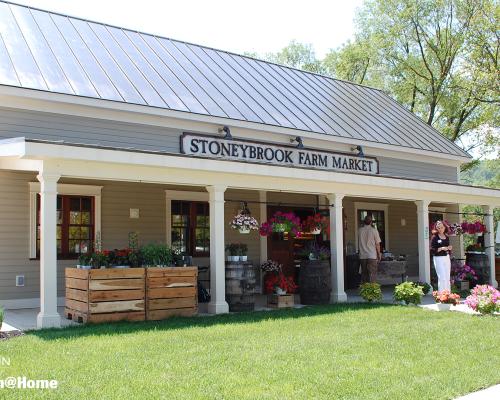 Fans of fresh produce will love the sandwiches and pre-made meals at Stoneybrook Farm Market, the shelves stocked with local veg and dairy produce, some of it from the owners' 45-acre farm in town. 
Where to Stay
Elegant antique-filled Fieldstone Farm B&B dates back to 1770 and has gorgeous landscaped gardens, a swimming pool, and gourmet meals. The more contemporary Hidden View B&B nearby is set on 10 acres of rolling grounds with Blue Ridge views and an inviting swimming pool.