Things to do in Round Hill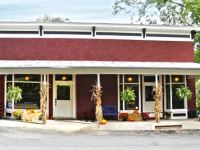 Beloved grocer and deli serving locally sourced charcuterie, farm produce, baked goods, honey, cheese and wine, with gluten free and vegan options. The sandwiches are divine.
Blackburn Trail Center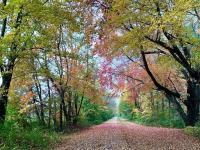 Rustic 1910-built lodge and refreshment station for AT hikers, owned by the Potomac Appalachian Trail Club. It's available for rent outside of peak hiking season.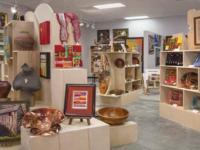 Gem of a complex on Route 7 south of town housing the tasting room of Bogati Winery, child-friendly Round Hill Arts Center, the Gateway Gallery and an outpost of Mom's Apple Pie - with coffee and high-end imported wines to go with the sumptuous baked goods.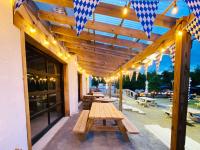 Spacious German-style tap room and eatery adjacent to Hill High, serving cold craft ales and superb Bavarian-inspired dishes. Breaded pork Jagerschnitzel anyone?
This 66-acre farm brewery on lush slopes of the Blue Ridge Mountains is as popular for its star-studded live music line-up as it is for its superb Working Man's Amber Ale and Juicy Garcia IPA.