Things to do in Hillsboro
Wineries
Some eight wineries make up the Loudoun Heights Cluster around Hillsboro, including 2020 Governor's Cup winner 868 Estate Vineyards, and the scenic 400-acre Doukénie. On slopes facing the Blue Ridge, you will find Hillsborough Winery Brewery & Vineyards and the French-style tasting room of Breaux. Don't miss the subterranean cellar of Maggie Malick Wine Caves further west.
Beer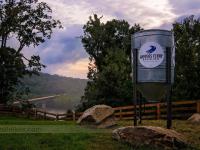 Harpers Ferry Brewing on a mountain in far northwest Loudoun has spectacular views of the Potomac River and Harpers Ferry from its shaded decks. Try their summery, citrus-forward Potomac Pale Ale. Alongside with fine wines, Notaviva Craft Fermentations does a slate of superb farm brews including a popular Old Steeleye Nut Brown Ale.
Produce & Picnics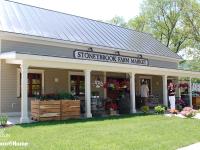 Fans of fresh produce will love the local veg, meat, poultry and dairy at Stoneybrook Farm Store, some of it grown on a 45-acre farm in the center of town. For a ready-made basket of delicious local products – cheese, bread, cured meats, salads, wine – order a gourmet picnic basket from the Hillsboro-based Virginia Picnic Basket Co.
Adventure
Zip lining, aerial ropes courses, and tubing, kayaking or rafting the Potomac all await visitors at Harpers Ferry Adventure Center. Part of the same property as Harpers Ferry Brewing, you won't go thirsty, either.
Bed & Breakfasts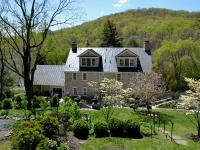 Why make a day of it when you can spend the night? The elegant antique-filled Fieldstone Farm B&B dates back to 1770 and has gorgeous landscaped gardens, swimming pool and gourmet home cooked meals. More contemporary Hidden View Bed & Breakfast nearby is set on 10 acres of rolling grounds with Blue Ridge views and an inviting swimming pool.
Concerts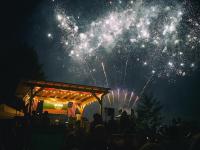 The Old Stone School in the center of town hosts multiple live music events including Music in the Gap, the Friday night Summer Concert Series.