Sponsorship Opportunities
Loudoun's tourism community and government agencies come together during National Tourism Week to celebrate our combined accomplishments at Visit Loudoun's 23rd Annual Meeting & Tourism Awards on May 10th, 2019 at West Belmont Place at The National.
This annual sold-out event is where Loudoun County tourism industry colleagues, business leaders, and government officials join together to recognize and thank key individuals as well as highlight the successful tourism programs of 2018.
Please join Visit Loudoun in recognizing the many nominees, winners and events that bring tremendous value to Loudoun County through your support!
The 2019 sponsorship form details sponsorship opportunities available. All sponsorship categories come with seating for 10 at your table. We hope you will use this event as the perfect opportunity to acknowledge and thank your own key staff and associates for their hard work and dedication over the past year.
Thank you in advance for your support of this important industry event. For more information on sponsorship opportunities, contact Jennifer Christie at christie@VisitLoudoun.org  or 703-669-2006.
Contact Us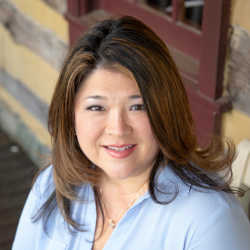 Jennifer Christie
Sr. Manager Industry Relations & Tourism Information
Email: Christie@VisitLoudoun.org
Phone: 703-669-2006
Industry Newsletters, Educational & Networking Programs, Visitor Center Management, Membership, Partnership Opportunities