Loudoun Puzzle Challenge
Who doesn't love puzzles!? Especially when you can win great prizes for completing them. We have put together some digital puzzles of some of the iconic locations around Loudoun County. Finish one, or attempt to complete the whole set, and you'll be entered to win prizes from around Loudoun County for each successfully completed puzzle. When you are finished with the puzzles feel free to check out all our other great virtual experiences! Looking to bring a piece of Loudoun home with you, check out our Take Loudoun Home page.
Steps to Enter:
Click here to see full contest terms & conditions
1) Visit our page at Jigsaw Planet, or click on the puzzle category below that interests you. 
2) Select your puzzle. There are four topical categories that have 3 puzzles of varying degrees of difficulty and a different prize associated with each puzzle. There is also an extra hard Grand Prize puzzle.
3) Complete the puzzle and fill out the contest submission form below.
4) Each submitted puzzle equals one entry for that given prize. Participants can submit one entry per puzzle.
5) Share the completed puzzle on Facebook with the hashtag #LoudounPuzzleChallenge for an additional entry per puzzle.
6) Prizes will be drawn on June 10 and winners emailed redemption details. 
Email Submission Example
Make sure your submission includes the number of pieces and the 100% completion indicator in your screenshot. Submissions without these, or with incorrect puzzle piece numbers won't be counted.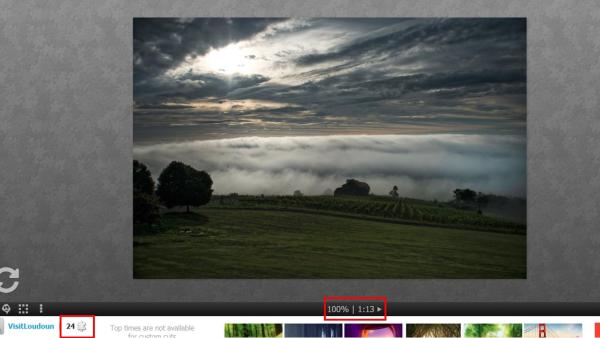 Winery Puzzle Prizes
Easy Puzzle: 2 Complimentary Wine Tastings to a Loudoun County winery
Medium Puzzle: $50 gift card to a Loudoun County winery
Hard Puzzle: DC's Wine Country Gift Basket (2 complimentary wine tastings, 2 $50 gift cards to Loudoun County wineries, picnic blanket, branded wine key and cushioned wine sleeve)
Brewery Puzzle Prizes
Easy Puzzle: LoCo Ale Trail T-shirt
Medium Puzzle: LoCo Ale Trail T-Shirt, LoCo Ale Trail Rambler Colster Yeti and 2 can koozies
Hard Puzzle: LoCo Ale Trail Gift Basket (Shirt, Yeti, 1 Growler koozie, 2 can koozies, 2 x $50 gift cards to Loudoun breweries)
Scenic Puzzle Prizes
Easy Puzzle: Western Loudoun Preserved: Recipes and Stories from Western Loudoun County
Medium Puzzle: Loudoun Farm Museum tickets for 4 and a Loudoun Made Loudoun Grown gift bag
Hard Puzzle: 1 Reserved Rail Parking Pass to Virginia Fall Races (Reserved spot for 1 car and 4 people)
History Puzzle Prizes
Easy Puzzle: 2 tickets to the Waterford Fair
Medium Puzzle: Leesburg Attractions Pass for 4- (Morven Park & Dodona Manor)
Hard Puzzle: Cornerstone Membership to Oatlands