Renee Ventrice - Cork & Keg Tours
Tell us a bit about your business and why did you open in Loudoun - and when?
My husband and I started Cork and Keg Tours in November 2016. We wanted to be in control of our own financial future. Nobody offered full-service tours in Loudoun like the kind we experienced in Sonoma, so we decided to bring a luxury version of that here. Since our first tour in April 2017, we've served more than 1,200 guests and generated more than $45,000 per year for Loudon businesses aside from our own. We've recently been nominated by USA Today for Best Wine Tour Company in the US in the publication's 10 Best Reader's Choice poll. We focus on concierge level services that make it a personalized day, going far beyond just transportation by adding slideshows, decorations and even karaoke. As a WSET2 certified wine educator, I also assist guests in choosing wine and wineries to visit based on their personal preferences.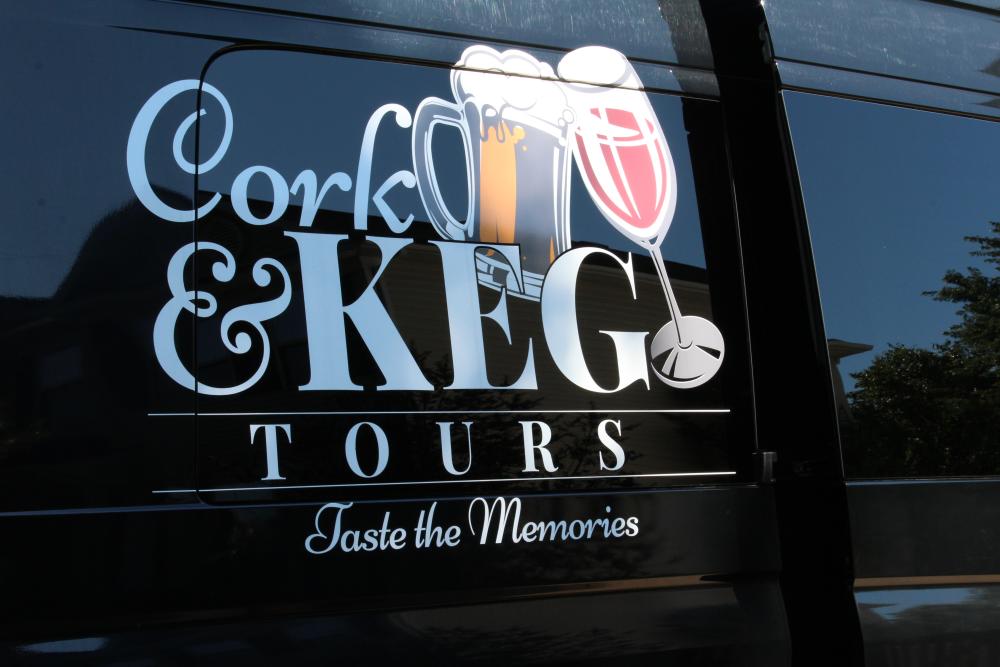 What do you love about Loudoun?
We love how easy it is to collaborate with other local businesses, to help each other grow, using resources like Visit Loudoun and the Chamber of Commerce to connect us. This area is expanding every day with more activities, wineries, breweries, restaurants and shops, attracting people from all over the U.S. and abroad. We also love all the philanthropic opportunities that allow us to give back to the community, and the mom and pop businesses that we can support along the way.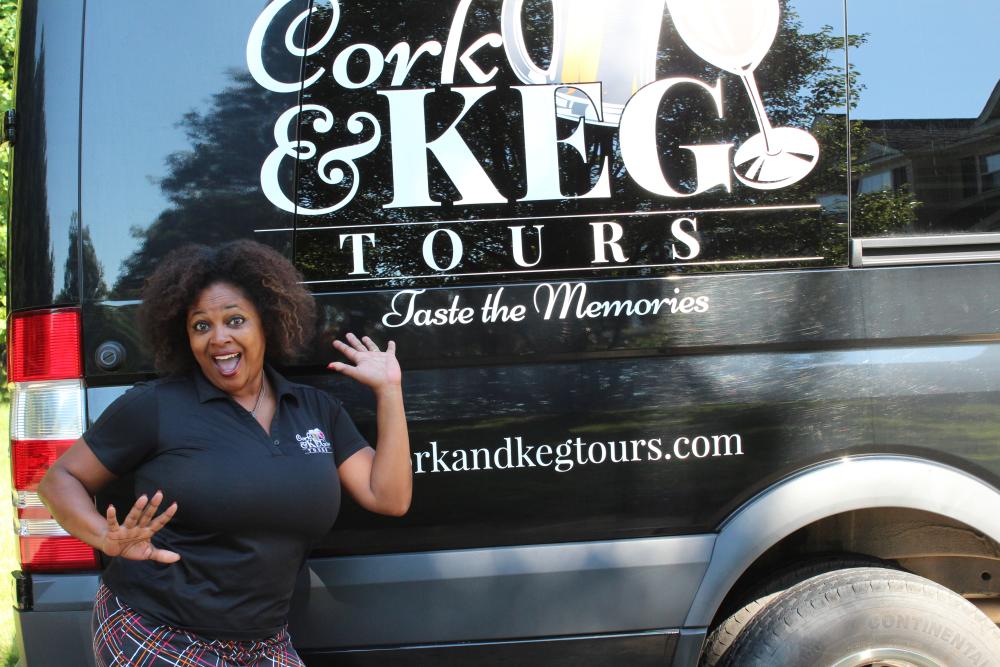 What's your perfect day in Loudoun?
It starts with breakfast at Joe's Café in Sterling, then I wander downtown Leesburg, stopping in at Books and Other Found Things. I could spend hours in there. After that I play some bocce ball over lunch in the secret garden at Shoe's Cup and Cork. In the afternoon, a few hours for wine tastings and snapping pictures of the incredible scenery from Middleburg to Hillsboro. The day ends with cocktails and live music with friends at MacDowell's Brew Kitchen in Leesburg!  My dog does 90 percent of this with me, making it absolutely perfect!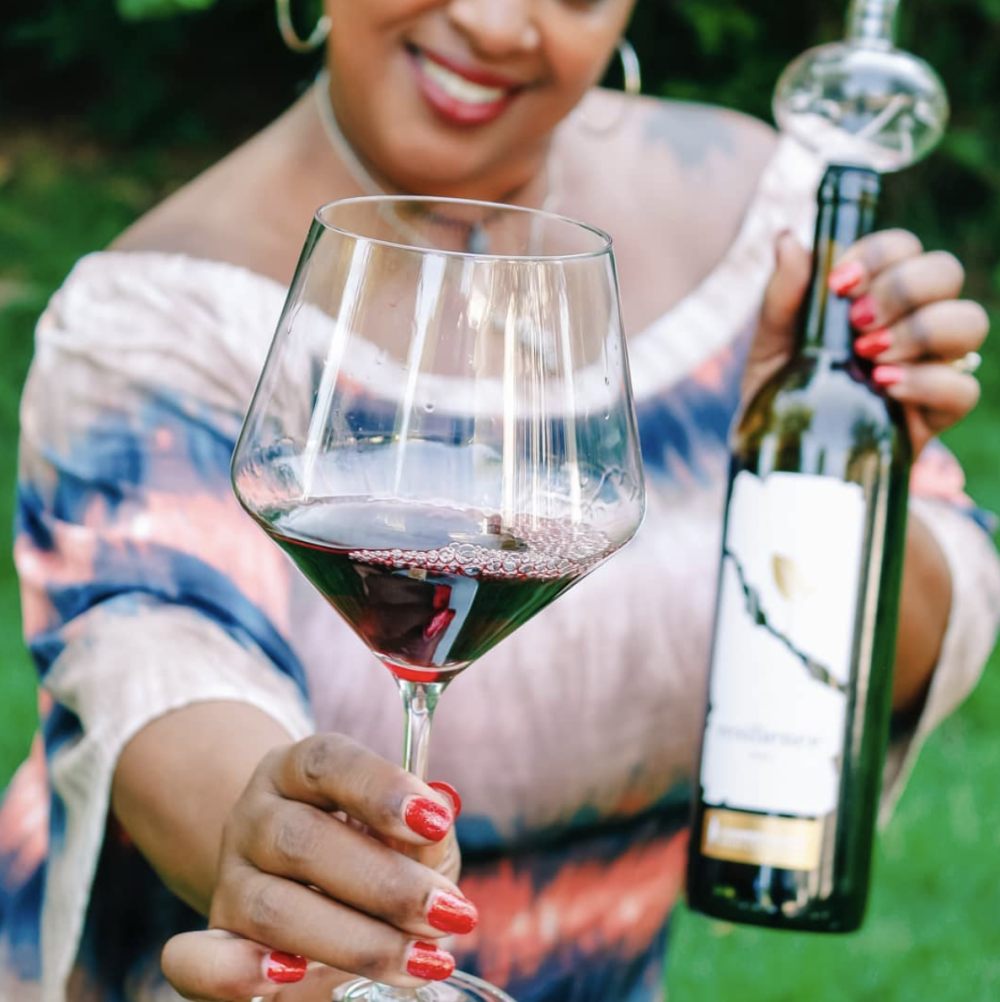 Is there another person, business or customer who helped get you through this trying time?
Wow, I've had so much support from the community, friends, total strangers and business associates, it's hard to pick just one. But aside from my husband, who has been my biggest fan and supporter, my cousin Ann Marie in New Jersey has been the driving force behind my positive attitude. She reaches out to me every day and makes me laugh out loud at the hardest moments.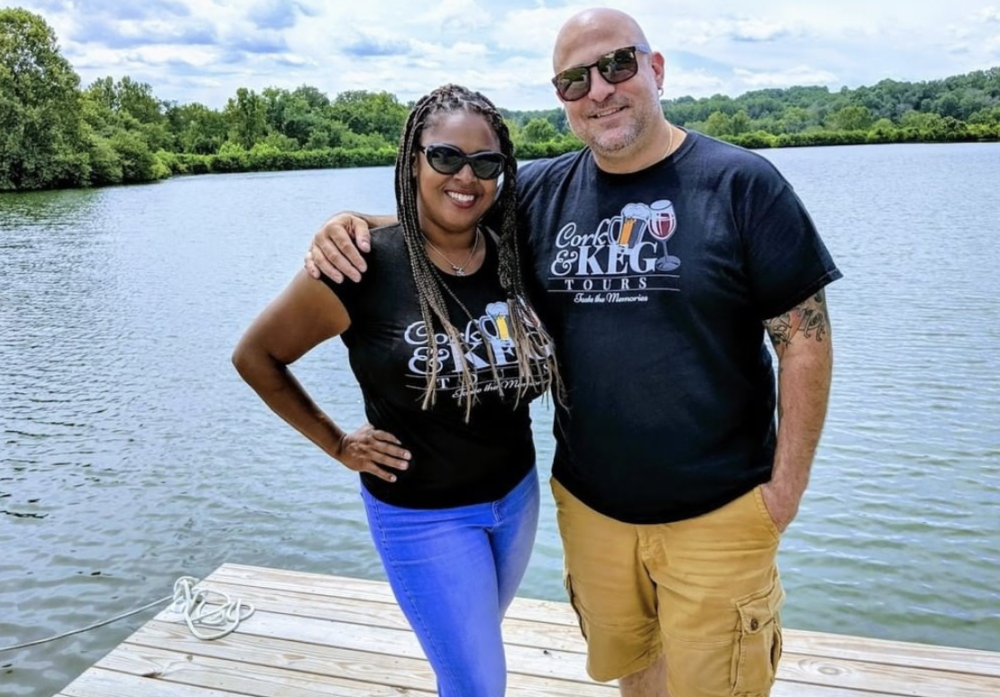 What have you been thankful for during this pandemic?
The extra time with our adult son, Gino, who we never would have seen as much if not for quarantine, and reconnecting with family members in other parts of the U.S. I'm thankful for all the people who have supported us during the pandemic, coming to our virtual wine tastings and very bad karaoke Facebook Lives!  And, I'm thankful for all the different marketing opportunities presented to us to keep our business relevant all this time, even though our doors were closed.