Unique Family Attractions
TopGolf - The premier golf entertainment complex where the competition of sport meets your favorite local hangout.
Empower Adventures - Offering zip lining, rappelling, hiking, survival training, personal leadership training and more!
iFLY - Making the dream of flight a reality with indoor skydiving in a safe and fun environment for all ages!
Harper's Ferry Adventure Center - Offering a wide range of exciting outdoor adventure activities including: whitewater rafting, tubing, zipline, aerial adventure park, kayaking, canoeing and more!
Smithsonian National Air & Space Museum - The museum's collection includes nearly 3,000 artifacts and memorabilia that chronicle the history of aviation and spaceflight including Space Shuttle Discovery and the SR-71 Blackbird.
Autobahn Indoor Speedway - European style indoor go-karting reaching speeds up to 50 mph.
Dulles Golf Center & Sports - Fun activities for families like batting cages, beach volleyball, mini golf and more.
Adventure Park at VA Revolution Sportsplex   - Whether you're looking for a challenge on one of our 13 ropes course elements or just want to fly on one of our four zip lines or scale up our two rock walls, the Adventure Park offers a fun, rewarding and convenient experience for friends, family, coworkers, clients and groups of all ages!
Bowlero - Bowlero is a striking new spin on bowling, dining, and entertainment that's as perfect for parties as it is for casual, everyday fun.
The Zone - All in one, full family entertainment venue with high-tech gaming experiences.
Ultimate Archery - Ultimate Archery is the action-packed experience that is fun for ages 7 and up. Sometimes called "Archery Dodgeball", two teams battle it out with bows and foam-tipped arrows from opposite sides of the arena!
Summit Ropes - Summit Ropes is the largest indoor ropes course in the U.S.!  Fun for all ages, Summit Ropes is divided into a children's course (4-9 years) and an adult course (7+ years). Both courses offer challenging activities that engage participants' mind and body.
The Ballpark Loudoun -  The Ballpark Loudoun is baseball's answer to E-Sports meets real sports! Combining cutting-edge technology, top-of-the-line training, delicious food and beverages.
Contact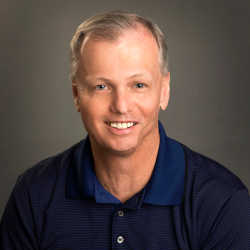 Planning and hosting your sports event in Loudoun is made easy with the help of our knowledgeable team! Questions? Don't hesitate to contact us!