Five Reasons to Meet in Loudoun
The way the world is meeting has changed, so it's time to branch out into a destination where meetings can go beyond the conference room! Loudoun is a dynamic meetings destination that offers everything from luxurious spaces in resorts to outdoor settings at wineries, breweries and historic estates. Loudoun's unique not only because of its diversity of product, but because of its landscape.
The county spans from Dulles International Airport on the east where meeting planners can find a host of corporate hotels, to the rolling countryside of the west. On top of featuring premier meeting venues, Loudoun offers a host of experiences that will wow attendees and take the collaboration beyond the classroom.
Here are five reasons to book your next meeting in Loudoun:
Location, Location, Location
Centrally located along the East Coast and just 25 miles outside the nation's capital, Loudoun is a convenient drive from numerous major cities yet has the views no metropolitan area can match! Loudoun is also home to Dulles International Airport for anyone needing to fly, and soon will be the last stop on the Metro's Silver Line, giving attendees quick access to Washington, D.C.
Open Air Opportunities
Break away from classroom-style settings and enclosed conference rooms and let Loudoun's breath-taking views serve as the backdrop to your next meeting. Loudoun is home to countless outdoor spaces that overlook horse farms, vineyards and lush rolling countryside. From pavilions at regional parks and picnic spaces where historic mansions serve as the backdrop to patios at breweries and wineries overlooking the Blue Ridge Mountains, Loudoun has the outdoor space that will inspire all attendees.
Assistance
Let Visit Loudoun ease the stress of planning your next meeting. Our team provides complimentary services that range from vendor and venue referrals to transportation assistance and itinerary planning to keep attendees engaged long after the meeting is over. Stay tuned for details on a new incentive program Visit Loudoun plans to launch to support meetings booked now through December 2021.
Team Building
We've all missed seeing colleagues and industry partners, so what better way to reconnect than with a team building activity! Take a swing at TopGolf where groups can be divided into small teams at individual bays or learn to make sangria or chocolate with local winemakers and chefs.
Diverse Meeting Space
From luxurious resorts and state-of-the-art conference centers to historic estates and craft beverage tasting rooms, Loudoun's variety of meeting spaces is unmatched! Loudoun is uniquely positioned to host a variety of meetings with its high-tech eastern corridor and bucolic western landscape. Our properties can accommodate whatever atmosphere sets the right tone for your next meeting.
Contact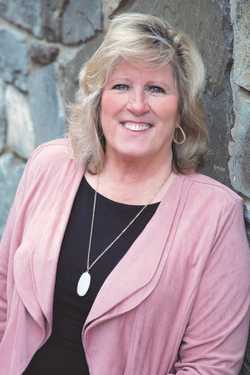 ---