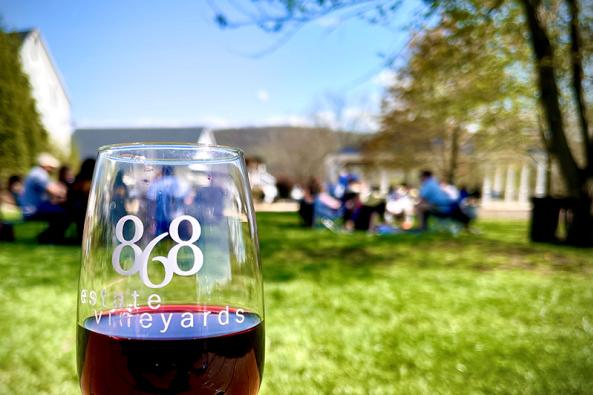 See Photos (1)
Virginia Wine Love MeetUp at 868 Estate
14001 Harpers Ferry Rd
Purcellville, VA 20132
(540) 668-7008
Overview

Virginia wine fans will gather at wineries across the state - including at 868 Estate in Loudoun County - to share their Virginia wine love during the first Virginia Wine Love Weekend.

At 868, we'll have designated picnic tables for you to enjoy live music while visiting with other members of Virginia Wine Love.   On our stage Saturday is Laura Cashman (1–4PM) followed by Noah Poncin (5–8PM).  Musician Freddie Long takes the stage Sunday from 2–5PM.

On Sunday, we'll be hosting a book signing with Virginia wine mystery writer Ellen Crosby from 1–3. Ellen will sign copies of her new book, Blow Up. Bring copies of Ellen's mystery series for signing or order them from Winchester Book Gallery and they'll be waiting for you at the event. 

All weekend long, the Grill will be open serving a full casual menu.