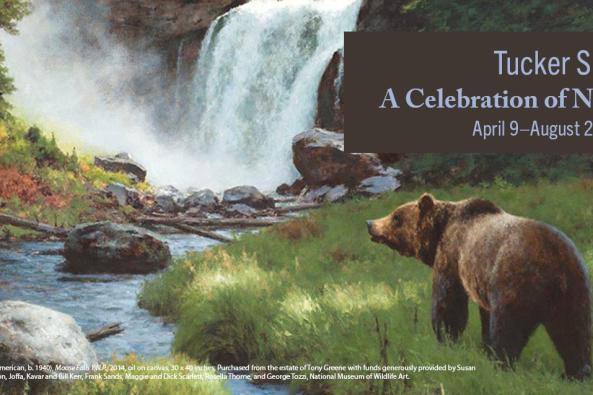 See Photos (1)
Tucker Smith: A Celebration of Nature
102 The Plains Rd
Middleburg, VA 20117
(540) 687-6542
Overview

Tucker Smith: A Celebration of Nature and accompanying catalogue present a retrospective of the work of American artist Tucker Smith. Featuring more than 75 original oils, this exhibition is a true survey of the painter's life's work, with pieces ranging from his early years as a professional artist to his most recent paintings. This exhibit will present the breadth of subject matter he has tackled, including western wildlife, camp and cowboy scenes, as well as stunning landscapes.

Free Family Guide available for visitors!

Organized by the National Museum of Wildlife Art of the United States and guest-curated by B. Byron Price, Director of Charles M. Russell Center for the Study of Art of the American West, University of Oklahoma.

This exhibition is made possible at the National Sporting Library & Museum through the generosity of The Manuel & Mary Johnson Foundation.

The exhibit will be on display at the National Sporting Library & Museum from April 9th to August 22, 2021.