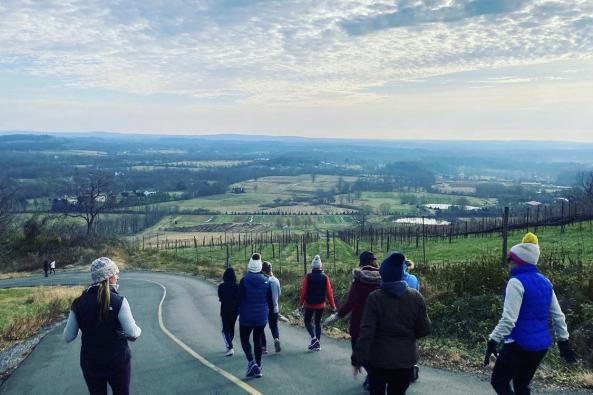 See Photos (1)
Third Annual Pre-Turkey Hill Climb
18701 Foggy Bottom Road
Bluemont, VA 20135
(540) 554-2337
Overview

On your mark, get set, gobble! Before a day of indulgence, grab the family to climb our hill! Guests will park at the top then hike down and ascend back up the driveway to our wooded loop at the top of the mountain...as many times as you'd like until 11:00 a.m.

 

There will be beer-mosas, Great Country Farms apple cider donuts, and grub from our Kitchen Workshop at the top to refuel after your workout. Now you won't feel guilty for having an extra helping of mashed potatoes and gravy! Taps and Kitchen Workshop open at 10:00 a.m. 

 

Don't forget to purchase an event tee shirt while you're shopping in the taproom!

 

Please, no bikes. We have primarily outdoor seating, so be sure to dress for the outdoors! We have multiple fire pits located throughout the property to help keep you warm, but bringing a blanket and a beanie will also help! Come for the climb, but stay the day, Happy Hour starts at 3:00 p.m. and taps are open 'till 4:45pm!

 

Climb, Beer, Turkey, Nap!