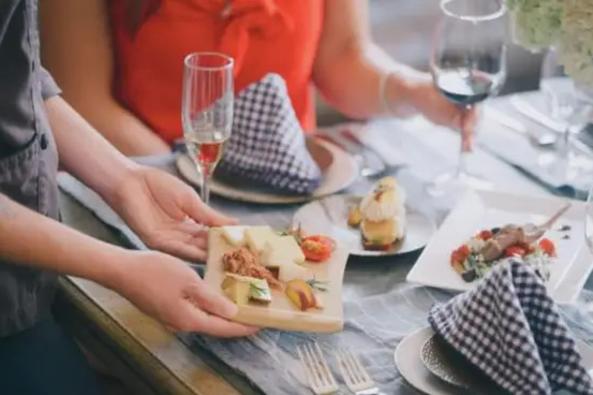 See Photos (1)
The Stable Presents Summer Bounty Chef's Table
18755 Foggy Bottom Road
Bluemont, VA 20135
Presented By: Bluemont Vineyard
Dates: 6/25/2022
Location: Bluemont Vineyard
Time: 6:00 PM to 9:00 PM
Overview

Your food shouldn't have a longer commute than you do. Journey into the Summer season with us for a culinary story that will transport you from our farm fields to your plate.

Indulge in a four-course meal crafted with this Summer's bounty of vegetables and herbs at their peak, all thoughtfully paired with Bluemont Vineyard wines.

The first course welcomes guests with a farm tablescape of banh mi sandwiches and pickled vegetable crudites fresh from our family farm, Great Country Farms.

The second course will feature a family-style compound salad of grilled and cooked vegetables.

The third course will invite guests to choose from a braised boneless short rib with a Henway Hard Cider reduction, butter-poached monkfish, or a braised mushroom medley.

The last course will bring us back together communally with a family-style spread of decadent truffles, cookies, and artisan cheeses. Between courses, enjoy conversation with the Chefs and our Winery Team about the inspiration behind the meal.

Our shared farm table setting sits outside, overlooking expansive views of the Loudoun Valley and the Blue Ridge Mountains. With good conversation and wine over a shared meal, we look forward to building long-lasting connections between community, food, and farm.

Reservations are available for $99.00 per guest and include four courses paired with Bluemont Vineyard wine or $75.00 per guest and include four courses excluding wine pairings plus tax and a 20% gratuity. All guests will be invited to join us at one table for this family-style meal.