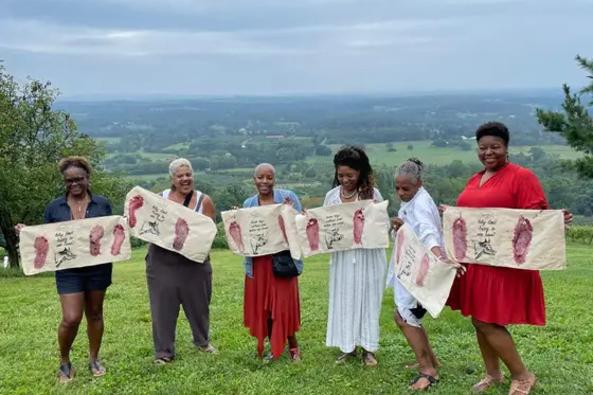 See Photos (1)
The Reserve Presents Crush With Us (21+)
18755 Foggy Bottom Road
Bluemont, VA 20135
Presented By: Bluemont Vineyard
Dates: 9/3/2022, 9/4/2022, 9/10/2022, 9/11/2022, 9/17/2022, 9/18/2022, 9/24/2022, 9/25/2022
Location: Bluemont Vineyard
Time: 11:00 AM to 5:00 PM
Overview

Join us for our fifth annual, "Crush With Us", grape stomping experience.

Join us to celebrate Harvest season on the mountain! In true "I Love Lucy" fashion, dip your toes into a grape-filled wine barrel and stomp away.

Then press your grape-stained feet onto a Bluemont Vineyard tea towel to create a kitchy keepsake.

Tickets are $29.00 per guest and include grape stomping and a branded tea towel. After your stomping enjoy our expansive lawn and tasting room space. This tasting room is for guests 21+ if you would like to enjoy a family-friendly experience please email us at cheers@bluemontvineyard.com.