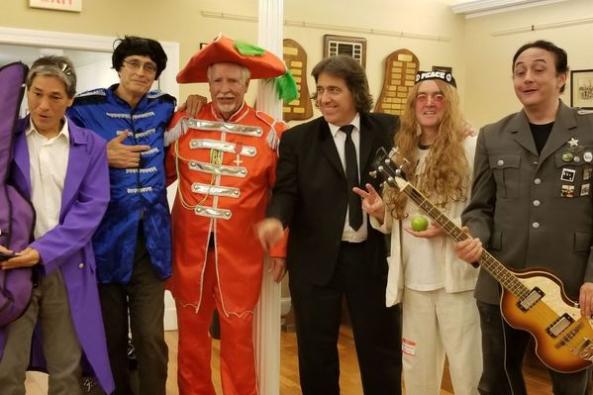 See Photos (1)
The Beatles Sing Along
107 West Market St.
Leesburg, VA 20175
(301) 639-7608
Presented By: The Beatles Sing Along
Dates: October 8, 2022
Location: Leesburg United Methodist Church
Time: 7:00 PM to 9:30 PM
Price: FREE
Overview

Do you love the Beatles? Do you love singing their leads or vocal harmonies? Do you love playing the instrumental parts? If you do, join us at The Beatles Sing Along Saturday, October 8th, 7 - 9:30 pm in downtown Leesburg, VA.

Please RSVP so we have seating for everyone. 301-639-7608 It's Free.

To make our sings as safe as possible all attendees must be fully vaccinated.

We will begin the evening playing the entire album of Help! which will be followed by each attendee picking a song of their choice. Songbooks provided.

We have so much FUN enjoying the music of the most prolific musical group of all time! I hope you'll join us! A splendid time is guaranteed for all!! Cheers!