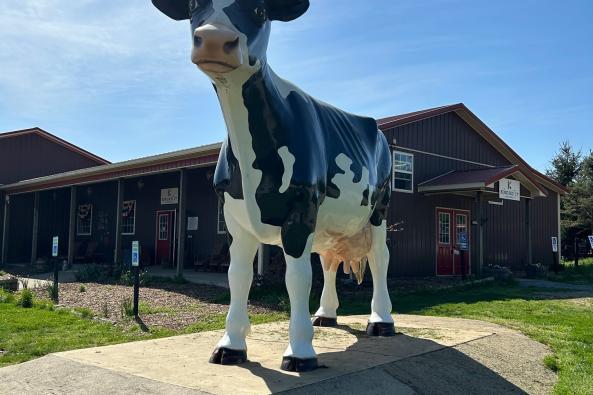 See Photos (1)
Teacher Appreciation Week
18780 Foggy Bottom Rd
Bluemont, VA 20135
Presented By: Great Country Farms
Dates: June 19, 2023 - June 23, 2023
Recurrence: Recurring daily
Location: Great Country Farms
Time: 10:00 AM to 5:00 PM
Price: Free admission with a valid school ID badge.
Overview

Here's what you can look forward to:

Complimentary Admission to Great Country Farms

Start your with a visit to Great Country Farms, where local educators and their families can explore the play area, orchards and farm market, surrounded by scenic views. Immerse yourself in farm life and enjoy the benefits of its bounty. Admission is on us as a token of our gratitude.

Sip like a local at Bluemont Vineyard

Then indulge in a well-deserved treat at Bluemont Vineyard, where educators can savor the flavors of Virginia Wine Country. Raise a glass to your accomplishments with $5.00 glasses of seasonal sangria and refreshing wine slushies, plus $5.00 cans of Henway Hard Cider.

Sip like a local at Dirt Farm Brewing

Enjoy the tranquil ambiance and treat yourself to half-priced pints of handcrafted beers at Dirt Farm Brewing. Savor the unique flavors and soak up the epic brews and views. See the current tap list HERE!

Simply have your school ID ready when you arrive at our admission counter, and a day of family fun on the farm is on us!