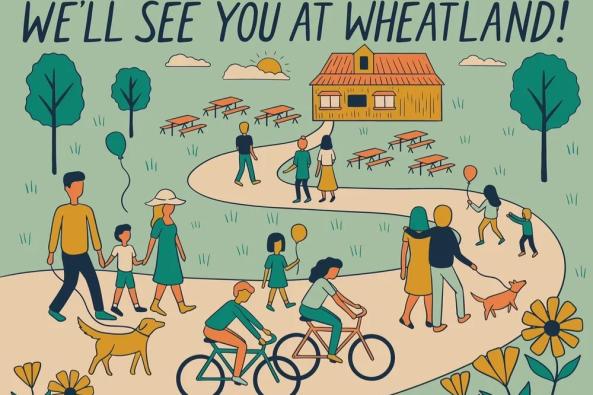 See Photos (1)
Sunday Spazieren!
38506 John Wolford Road
Waterford, VA 20197
Presented By: Wheatland Spring Farm + Brewery
Dates: 6/4/2023, 6/11/2023, 6/18/2023, 6/25/2023, 7/2/2023, 7/9/2023, 7/16/2023, 7/23/2023, 7/30/2023, 8/6/2023, 8/13/2023, 8/20/2023, 8/27/2023, 9/3/2023, 9/10/2023, 9/17/2023, 9/24/2023, 10/1/2023, 10/8/2023, 10/15/2023, 10/22/2023, 10/29/2023
Location: Wheatland Spring Farm + Brewery
Time: Apr 2 @ 12:00 PM EDT to Oct 29 @ 2:00 PM EDT
Overview

Introducing Sunday Spazieren! Noon - 2:00pm every Sunday $8 Brat and a Bier!Kiddo specials!Dog treats! Spazieren (shpat-zeer-en) is a "stroll" in Bavaria, but it's more of a mindset than just a walk. It's about getting in the routine of getting out of the house. It's turning off the gadgets. It's spending time with your family, friends, and neighbors. It's about building that community we all want. This is how we do it. Get some fresh air! Grab your Wiffle ball bat! Sit in the shade and relax! Kick a soccer ball! Soak up the sun! Throw a frisbee! Hang with your community! Are you nearby? Fancy a walk or bike ride to the Biergarten? Grab your doggo, family, friends, neighbors and join us Sundays, starting 2/19. Did we mention $8 Brat and a Bier from noon - 2:00 every Sunday?